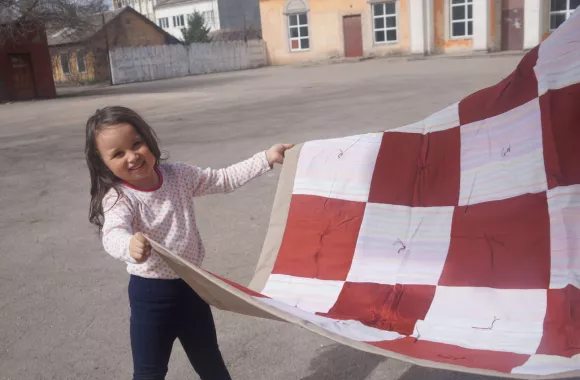 Comforters
Give a gift of hope and comfort. A handmade comforter provides not only warmth but a tangible reminder of hope and care to people when they need it most.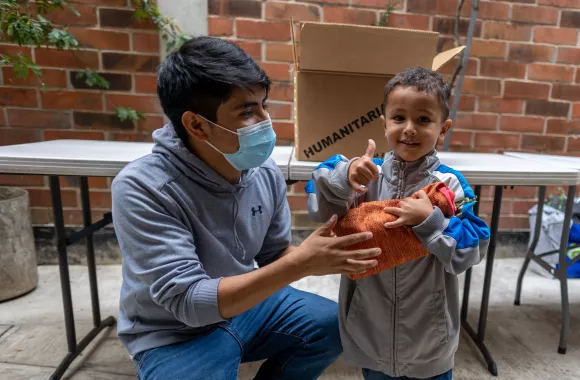 Hygiene kits
Keeping clean is an important part of staying healthy. But essential hygiene supplies are often difficult to find and afford during times of conflict or disaster. Hygiene kits help ensure adults and children have access to the supplies they need.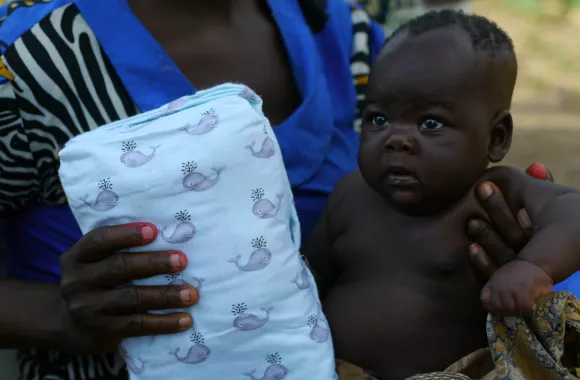 Infant care kits
Help mothers give their infants a good start. Infant care kits are given to families who have been displaced by conflict or disaster, as well as to mothers in other settings who lack access to the supplies they need for their new baby.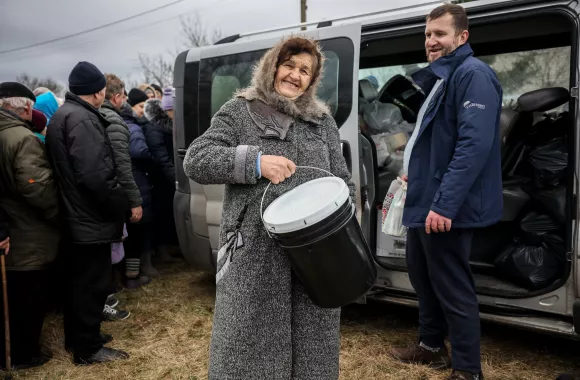 Relief kits
In times of crisis, relief kits provide valuable supplies to families whose lives have been disrupted by conflict or disaster and send a tangible message that their needs are not forgotten.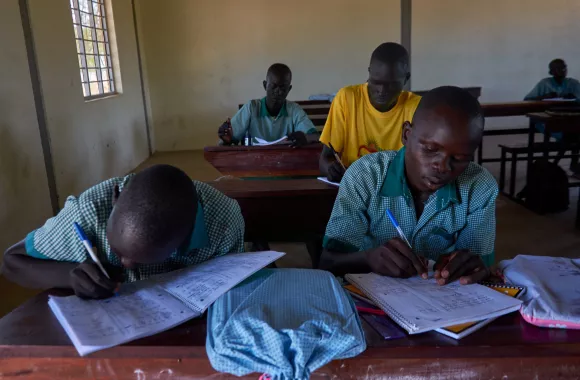 School kits
When families struggle to access or afford school supplies, school kits provide notebooks, pencils and other items children need for their education. Your donations can make a real difference in a child's future.
Sewing kits
In many places where we work, sewing skills open doors to income generation, helping families make ends meet.
Sewing kits are often given through programs that teach sewing or tailoring and provide tools to make and mend clothing or start a business.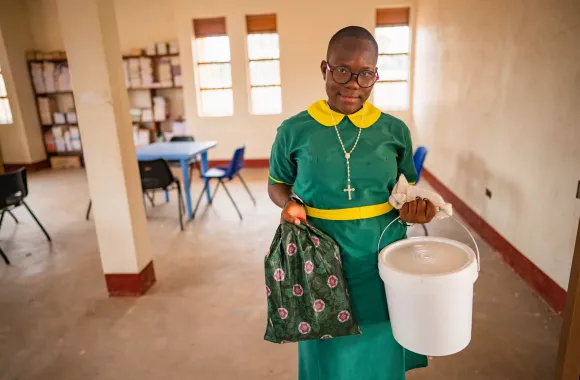 Dignity kits
Dignity kits include essential hygiene and sanitary items for girls and women. With eco-friendly, reusable menstrual pads, the kits promote sustainability and support girls' and womens' well-being, removing barriers that keep girls from attending school.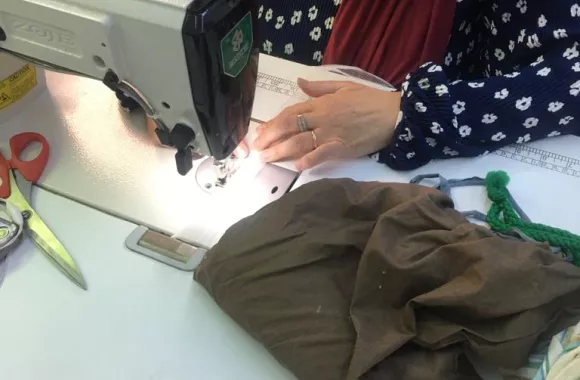 Make an MCC kit bag
The MCC kit bag holds essential items that bring hope and practical support to those in need. And the bags themselves are often prized and repurposed for multiple uses. Help make a kit bag today!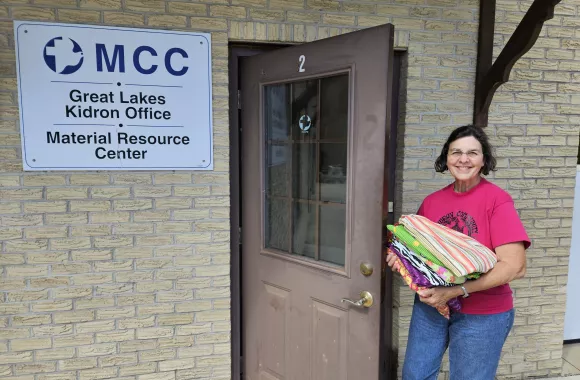 Kit Drop-Off Locations
Once you've completed your kits and comforters, find a drop-off location near you. With locations throughout the U.S. and Canada, we are happy to accept your donations of comforters, completed kits and kit materials.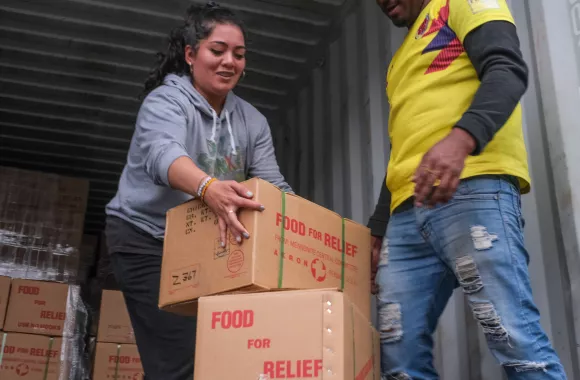 Material Resources: A hands-on way to help others
MCC believes that sharing supplies like kits and comforters is an important way to communicate compassion and care for people across the globe, fulfilling Christ's command to love our neighbors. Volunteers are a driving force behind MCC's Material Resources program.
Frequently asked questions
Kits and comforters are sent to meet direct and often immediate needs after a crisis or disaster. People who receive these emergency supplies often have trouble purchasing items locally due to high costs, lack of supply or ongoing conflict.
MCC plans shipments with great care and intention. We work with local partners to ensure that what we're sending is truly needed and won't negatively impact existing sources in the area. We only send high-quality items that we trust can withstand the harsh conditions faced by the people receiving the supplies.
All over the world! We ship thousands of kits, cans of meat and comforters to places like South Sudan, Ethiopia, Nicaragua, Iraq, Ukraine, Haiti, Burkina Faso, the U.S. and Canada.
Sew a comforter, buy items for a kit or gather your church or family or friends to make a number of kits. Interested in finding out how you can gather your community to make kits or comforters together? Check out our Kits are for caring resource to see how you can share God's gifts by collecting supplies for those in need around the world.

Make a relief kit. Make a school kit. Make comforters.
Want to get a behind-the-scenes glimpse of how these supplies make their way to countries across the globe? Many Material Resources centers are looking for regular volunteers to help pack kits, sort items, prepare shipments and serve in other ways.
Use this form to contact your local MCC office and learn about opportunities to make kits and comforters, donate supplies or cash, or volunteer in a Material Resources center. 
Give a gift where needed most
Every donation makes a difference.