Give hope and comfort
Below is a list of what to include in an infant care kit, as well as some helpful instructional videos.
Last year, MCC shipped 10,908 infant care kits to Ecuador, Jordan, Malawi, South Sudan, Ukraine and Zambia.
Contents (NEW items only, sizes 6-12 months)
3 gowns/sleepers (flannel or similar warm, soft material)
3 undershirts/onesies (short or long sleeves)
1 receiving blanket [lightweight fleece or flannel, minimum 75 cm x 75 cm (30 in x 30 in), larger sizes preferred] 
4 large, heavy-duty safety pins
1 large bar mild soap (leave in wrapper)
1 pair of socks
1 cap
Items can be purchased or sewn. Contact one of MCC's Material Resources centers for a pattern for hand-sewn gowns; packages of pre-cut materials are available from some centers.
To pack, remove packaging material (except soap) and fold into the receiving blanket. Fasten together with the safety pins.
Thank you for limiting your generosity to the items listed.
Bring completed infant care kits to an MCC drop-off location.
 
Image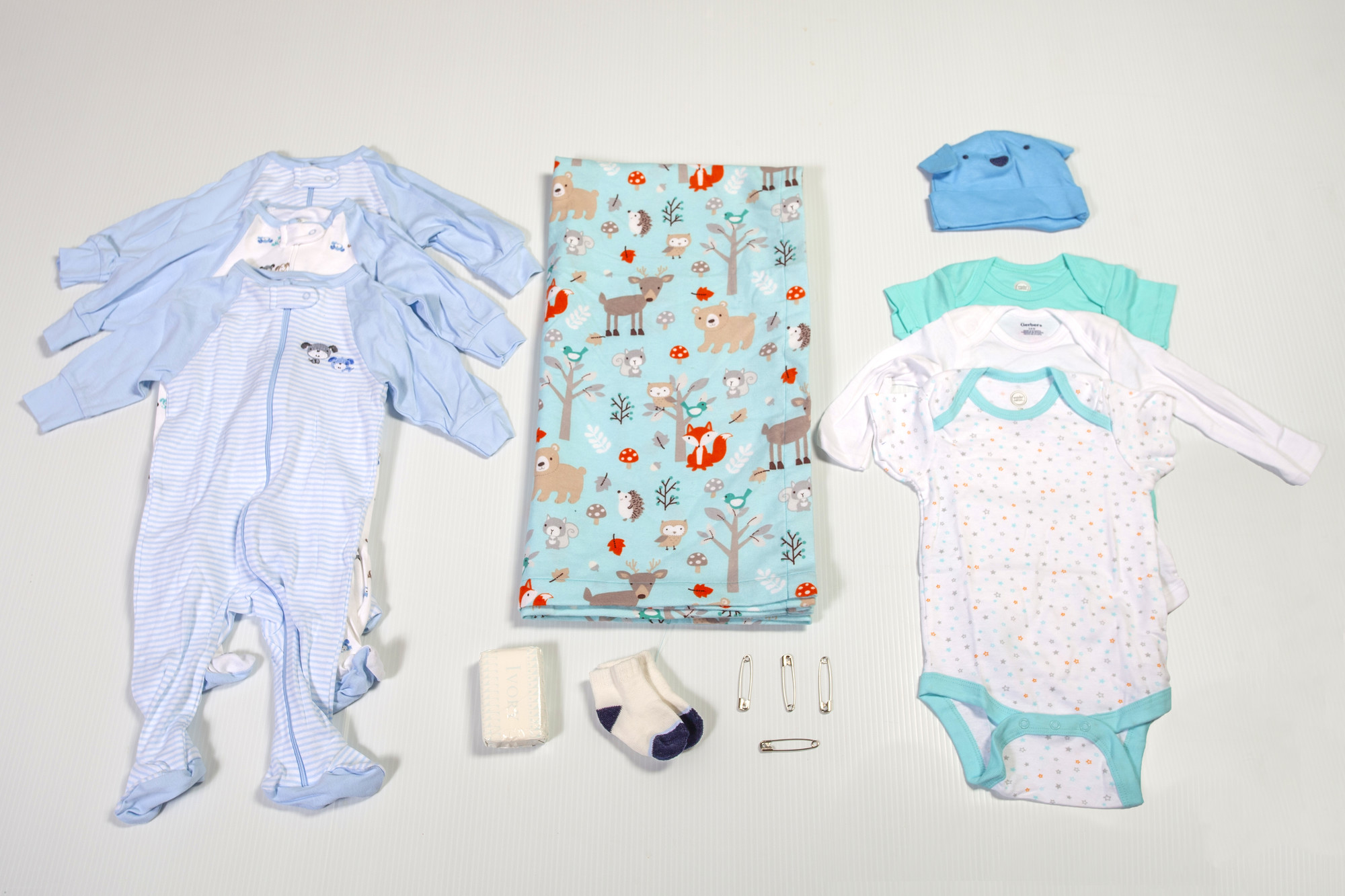 Part I: Receiving blanket
Part II: Gowns
Part III: T-shirts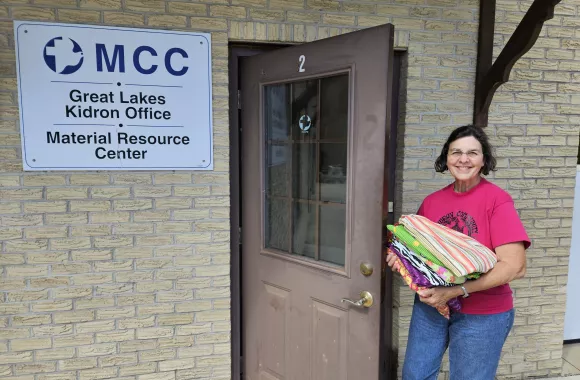 Kit Drop-Off Locations
Once you've completed your kits and comforters, find a drop-off location near you. With locations throughout the U.S. and Canada, we are happy to accept your donations of comforters, completed kits and kit materials.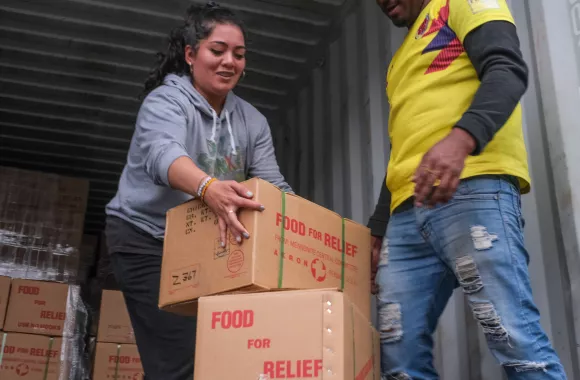 Material Resources: A hands-on way to help others
MCC believes that sharing supplies like kits and comforters is an important way to communicate compassion and care for people across the globe, fulfilling Christ's command to love our neighbors. Volunteers are a driving force behind MCC's Material Resources program.
Cash for kits and comforters
Every donation makes a difference.