Resource Space
Relief
In conflict or disaster, MCC is there — providing funds for emergency food, shelter and supplies.
When the cameras leave, we stay to support long-term recovery projects like rebuilding livelihoods. 
MCC also helps prepare for future disasters.
208K
people received food assistance globally
575K
pounds of MCC canned meat shipped worldwide
1,552
households received home repairs or reconstruction
4,003
people received financial support or rent assistance
Resource Space
Development
MCC works with vulnerable communities to strengthen and sustain their access to:
food and water
better health
education
income generation.
With our partners, we help communities adapt to a changing climate, reduce vulnerability and increase resilience.
45K
people attended training in improved agriculture and animal production methods
66K
children and youth received education supplies, including MCC school kits
38K
People received direct clinical care
55K
People now have access to an improved water source
Resource Space
Peace
MCC actively works for peace as we:
Teach conflict transformation and peacebuilding skills
Address systemic injustices that can lead to violence
Respond to psychological needs through trauma healing
Facilitate dialogue where conflict divides.
30K
people trained in conflict transformation, peacebuilding or mediation
15K
people participated in peace clubs or other peace education
8,737
people involved in networks to prevent violence and promote peace
4,312
individuals trained in trauma awareness and resilience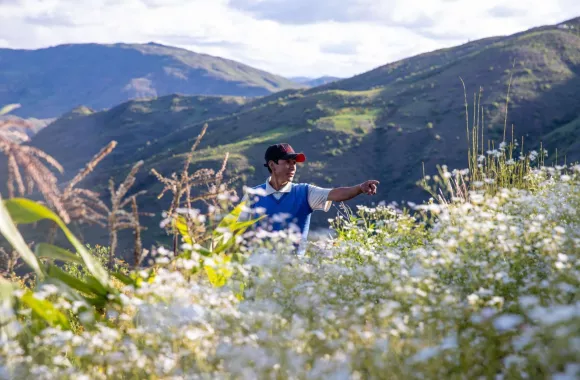 Our yearly impact report
Thanks to supporters like you and our partners across the globe, MCC is transforming lives and sharing God's love and compassion.
Get a glimpse of the impact you're making in communities around the world.
Give a gift where needed most
Every donation makes a difference.