Sewing skills open doors
When you create a sewing kit, you're helping open doors to stronger, more sustainable livelihoods. 
Last year, MCC shipped 1,560 sewing kits to Haiti, Malawi, Ukraine and Zambia.
Contents (NEW items only) 
 
4 spools white thread (all-purpose; cotton/poly or 100% polyester; minimum 250 yd)
4 spools black thread (all-purpose; cotton/poly or 100% polyester; minimum 250 yd)
1 sewing tape measure (plastic or fiberglass; 150 cm; inch marking optional) 
1 thimble (metal; medium size)
1 dressmaker shears (good quality)
1 seam ripper
1 package needles (minimum 25; assorted sizes)
1 package straight pins (minimum 80; round plastic heads preferred)
Shirt-style buttons (minimum 24; both 2 and 4 holes; black or white; size 12–25 mm (½–1 in); place loose buttons in a resealable plastic bag)
Sew-on snaps (minimum 36; assorted sizes)
Safety pins (minimum 25; assorted sizes)
 
Image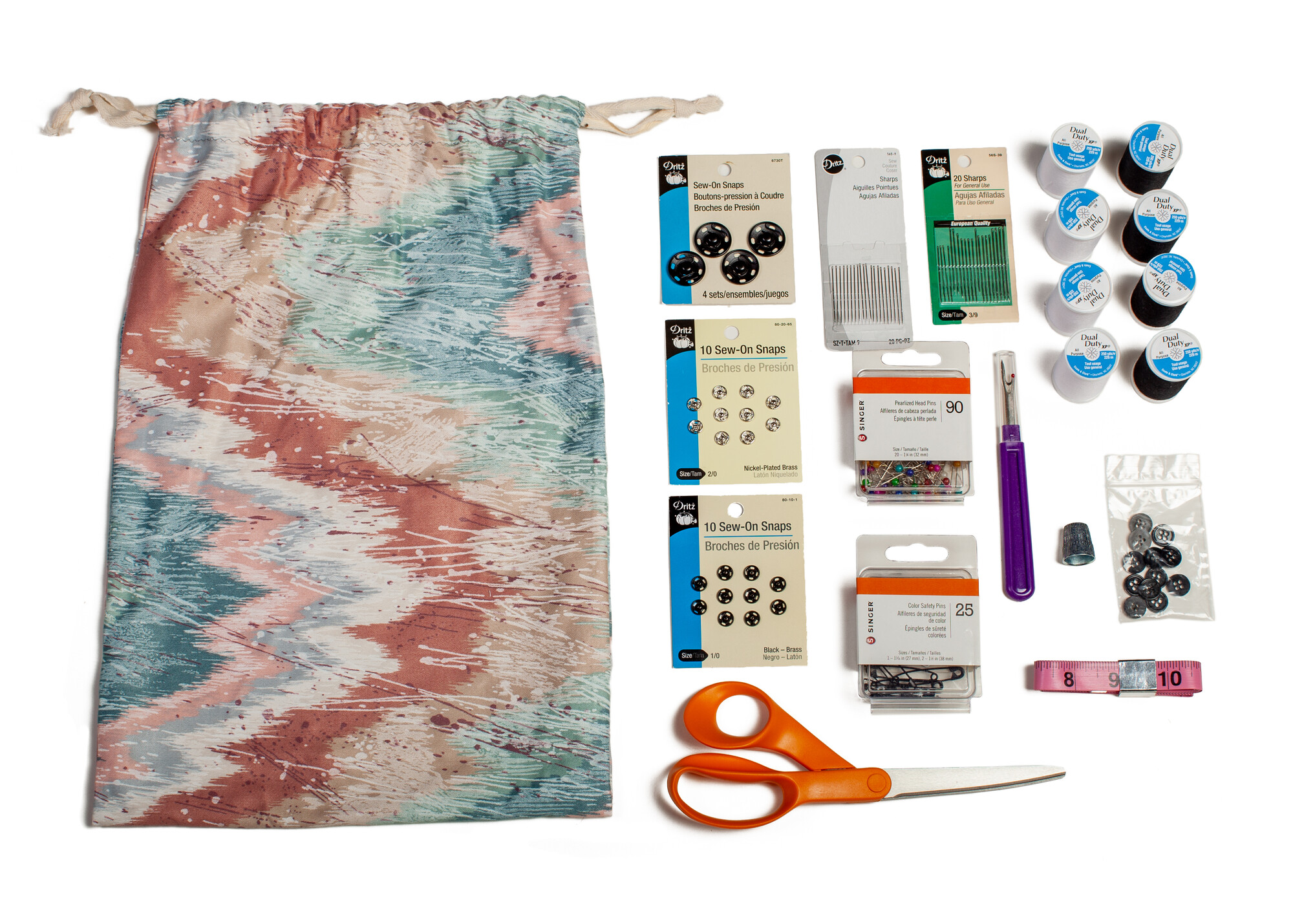 *Sewing kits are distributed in a useful double drawstring cloth bag 30 cm x 43 cm (12 in x 16¾ in). 
You may:
 
Request bags from an MCC Material Resources center or
Donate contents that we will place in a bag.
Bring completed sewing kits to an MCC drop-off location.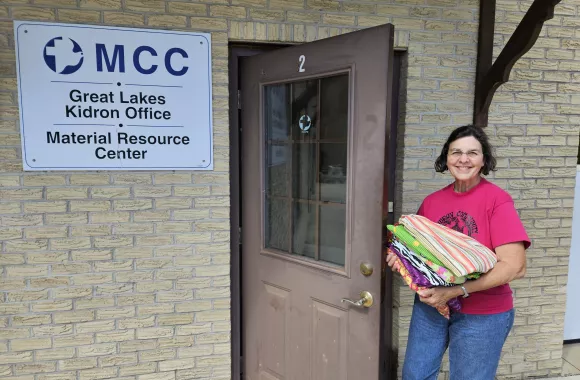 Kit Drop-Off Locations
Once you've completed your kits and comforters, find a drop-off location near you. With locations throughout the U.S. and Canada, we are happy to accept your donations of comforters, completed kits and kit materials.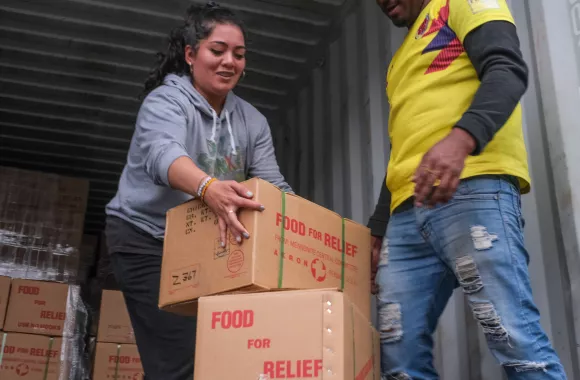 Material Resources: A hands-on way to help others
MCC believes that sharing supplies like kits and comforters is an important way to communicate compassion and care for people across the globe, fulfilling Christ's command to love our neighbors. Volunteers are a driving force behind MCC's Material Resources program.
Cash for kits and comforters
Every donation makes a difference.