Sustainable support for women and girls
MCC's partners around the world have requested thousands of dignity kits. You can help provide this sustainable support for women and girls!
Want to help but don't sew? You can donate the hygiene items listed below — MCC can provide the reusable pad system.
Last year, MCC shipped 9,208 dignity kits to Guatemala, Haiti, Malawi, South Sudan and Zambia.
Contents (NEW items only)
 
1 hand towel [medium weight, dark or bright colors; approx. 40 cm x 65 cm (16 in x 26 in)]
1 washcloth (medium weight, dark or bright colors)
2 large bars of bath soap (in original wrapper)
1 large bar laundry soap (such as Fels Naptha®, Sunlight®, or Zote® brands)
1 wide-toothed comb [15-20 cm (6-8 in)]
1 nail clipper (good quality)
10 plastic or wooden clothespins [10 cm (4 in)]
4 heavy-duty safety pins; 2 measuring 2.5 cm (1 in) and 2 measuring 5 cm (2 in)
Instructions:  Place contents in a box or bag and deliver to your nearest MCC drop-off location. The kit will be re-packed at MCC in a new 2-gallon pail with a lid.
 
Image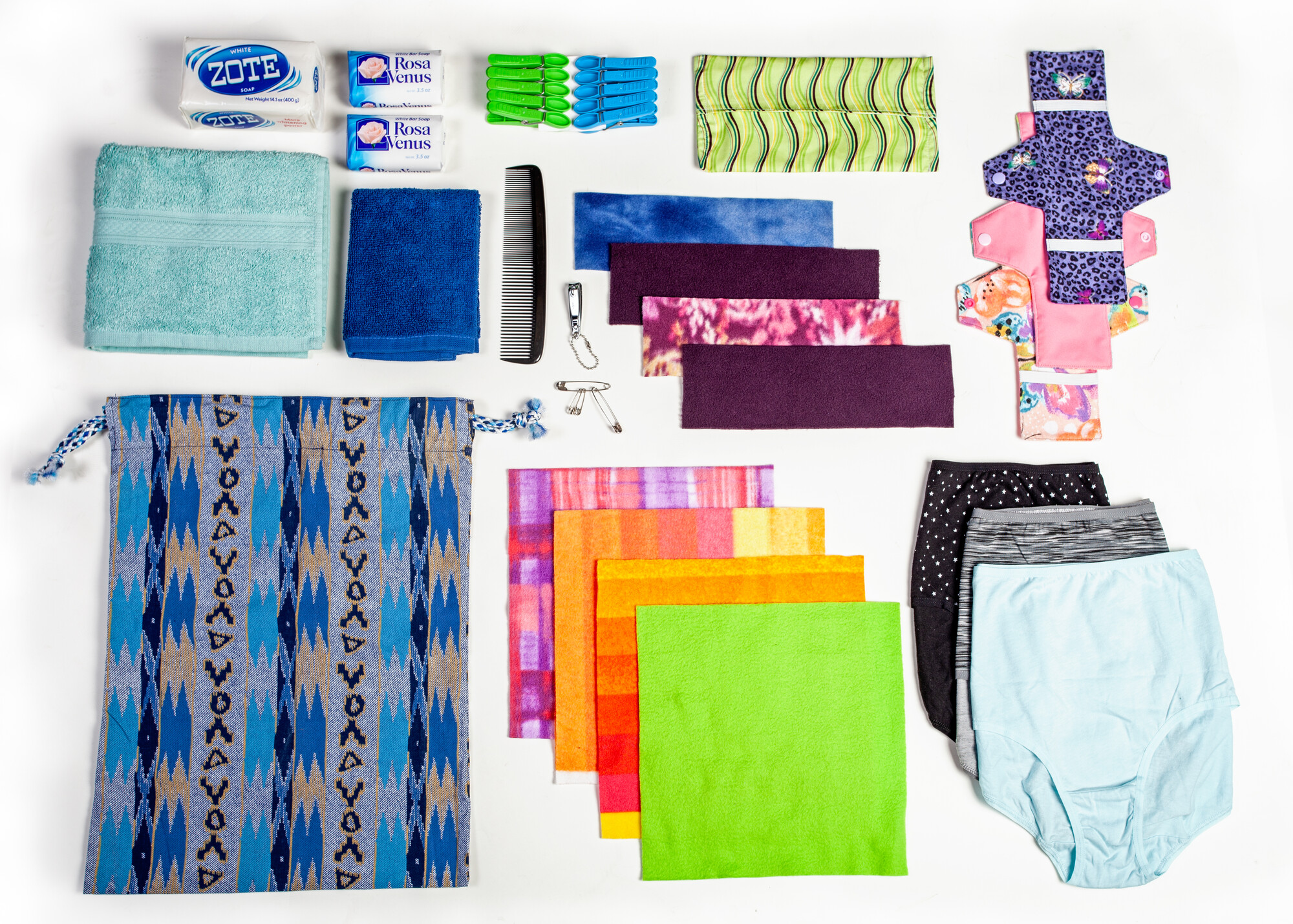 When dignity kits are distributed, they also include:
 
1 Reusable Pad System packed into 1 MCC kit bag, which includes:
3 waterproof base units, which hold the pad inserts in place
8 absorbent fleece pad inserts (4 large/4 small)
1 small transport bag
3 pair of briefs (cotton; women sizes small, medium or large – one size per kit; no red)
Instructional care and use sheets
Sewists are urgently needed to help make the base units, pad inserts and transport bags. Please contact your nearest MCC office if you would like to help make these items.
Access the sewing instructions and videos below.
MCC can provide the reusable pad system for those who are unable or do not wish to sew them.
The Reusable Pad System is packed in a useful double drawstring cloth bag measuring 30 cm x 43 cm (12 in x 16 ¾ in).
You may:
donate the contents, which we will place in a bag.
Learn how to sew a base unit, a transport bag and fleece pad inserts
Dignity kit (part 1): How to sew a base unit
Dignity kit (part 2): How to sew a transport bag
Dignity kit (part 3): Cutting a fleece pad insert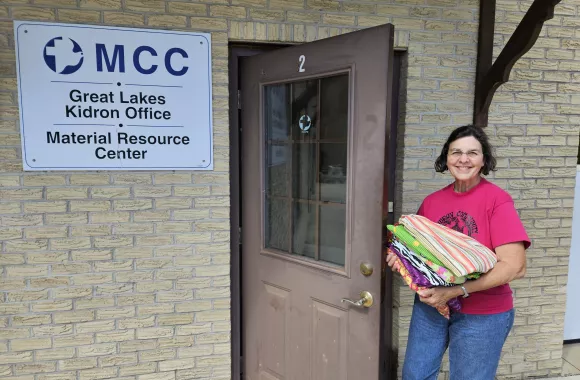 Kit Drop-Off Locations
Once you've completed your kits and comforters, find a drop-off location near you. With locations throughout the U.S. and Canada, we are happy to accept your donations of comforters, completed kits and kit materials.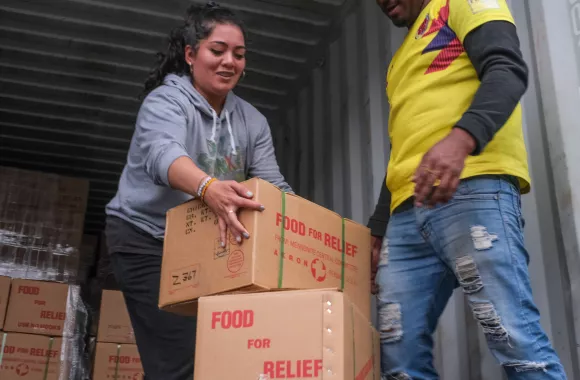 Material Resources: A hands-on way to help others
MCC believes that sharing supplies like kits and comforters is an important way to communicate compassion and care for people across the globe, fulfilling Christ's command to love our neighbors. Volunteers are a driving force behind MCC's Material Resources program.
Cash for kits and comforters
Every donation makes a difference.