How it works
Generous farmers in Canada agree to donate land to grow a crop for Grow Hope.

 

Generous people like you sponsor the growth of a crop by donating to help cover the costs of farming. It costs between $300-500 per acre to provide seed, fertilizer, fuel and other things needed to grow a crop.

 

After harvest, farmers sell the crop and donate the proceeds to Canadian Foodgrains Bank (CFGB). Proceeds from the sale of the crop can be as much as $600 per acre or more. Crop proceeds used to provide emergency food assistance for people living through a crisis may be matched 4:1 through the CFGB's Partnership with Global Affairs Canada.
While you provide hope to people around the world through food, you can also learn more about farming and what's involved in growing food.
Your sponsorship grows and multiplies — just like the seeds planted by the farmer.
Select a Grow Hope project below to learn more and get engaged. Since the projects may invite you to visit the farms during the growing season to see your sponsored acres, you may want to choose one close to you.
 
Acres sponsored for MCC will be donated to MCC's account at Canadian Foodgrains Bank, for use in projects that help people who don't have enough to eat.
There's more! 
Through a special arrangement with the Government of Canada through the Canadian Foodgrains Bank, MCC can get matching funds at up to 4:1. For example, your donation of $400/acre will grow not only a crop through Grow Hope, but will potentially grow to $1600 or more!
1In other words, your gift will grow not only literally, as a crop rises from the ground, but also financially, as the crop is sold and matched by the Canadian government.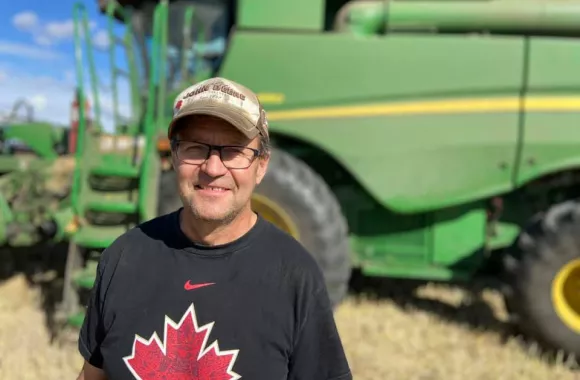 Grow Hope Alberta
MCC Alberta partners with a group of Alberta farmers near the Crossfield and Sherwood Park areas to grow 300+ acres each year for Grow Hope.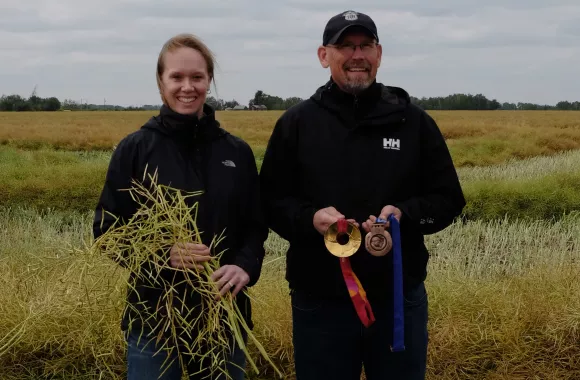 Grow Hope Saskatchewan
Grow Hope Saskatchewan started in 2017 when MCC Saskatchewan collaborated with partners to find creative ways to engage more people in helping end global hunger. Funds raised support people around the world with emergency food and long-term food security.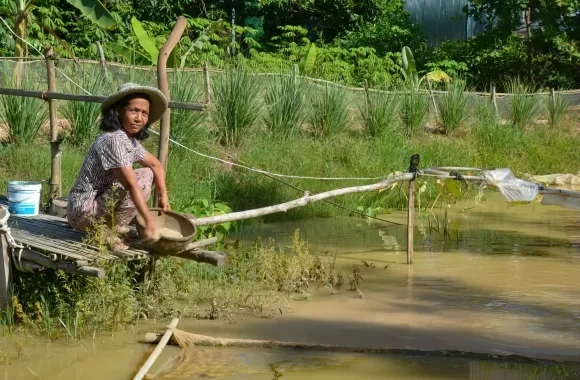 Grow Hope Manitoba
Through Grow Hope, you are helping us get one step closer to a world without hunger. Join our community of local growers by sponsoring an acre, and help support people around the world with emergency food and long-term food security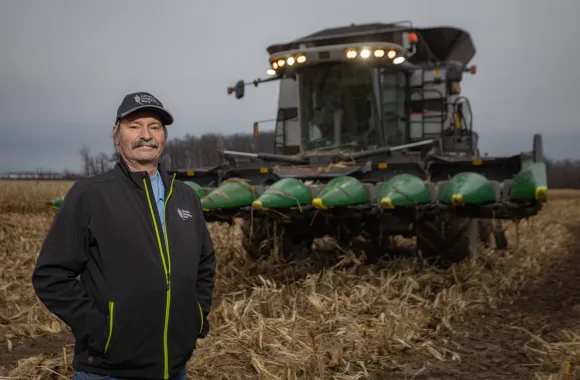 Grow Hope Ontario
Not a farmer? Here's your chance to join in the work of farming by sponsoring an acre through Grow Hope in Niagara, Ontario. Funds raised support people around the world with emergency food and long-term food security.
Did you know you can grow hope with your family, friends and church community with a giving registry?
Set your goal of sponsored acres

 

Write a short description about your group and your goal

 

Upload your description and a photo to a giving registry page

 

Share the unique link and watch your community Grow Hope together!
Contact your local MCC for more information.
Help Grow Hope
When you give to Grow Hope, you are supporting local growers and having an impact globally.