U.S. advocacy campaigns
We believe advocacy can be part of making the world a better place. Will you join us?
Engage in letter-writing campaigns, attend live or virtual events and get connected with others.
Take action on issues that matter to you, and work with us toward a more fair and peaceful world.
NPJM hosts a range of webinars, trainings and events, including an annual high school essay contest, to help you learn more, connect with others and speak up on the issues that matter to you. Join us at an upcoming event! 
Stories from our advocacy work
Read stories from Washington and meet the people whose experiences and voices shape our messages to the government. Explore the ways we're working together to create a more just and peaceful world.
U.S. advocacy resources
MCC offers resources for classes, congregations, families and individuals. Explore advocacy-focused resources designed to help you take action on issues that matter.
MCC Guide for Having Better Conversations on Divisive Issues
Resource Space
Peace by Peace: Meet the speakers — Take a look
Image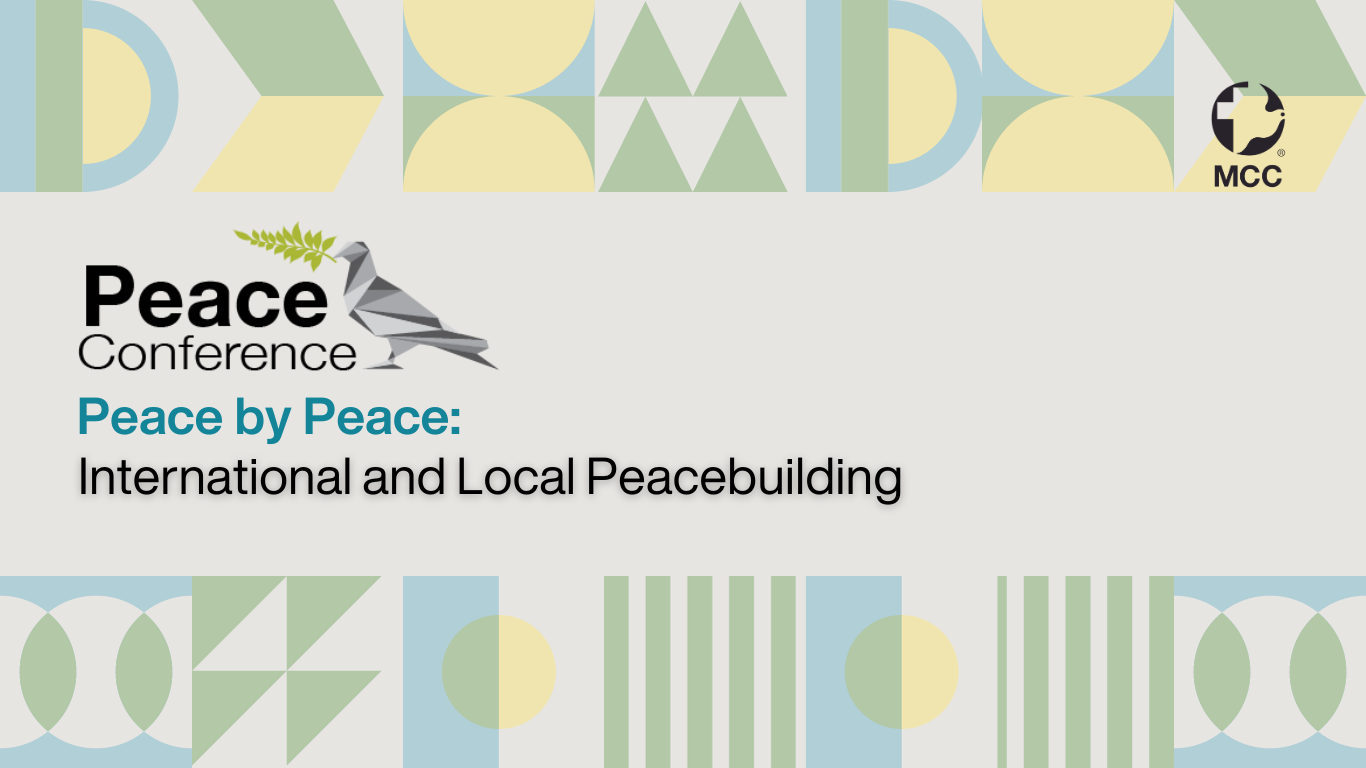 MCC Manitoba: Welcome the Stranger
Image

2023 Peace Sunday packet
Image

Ep 23 - Water Walking transcript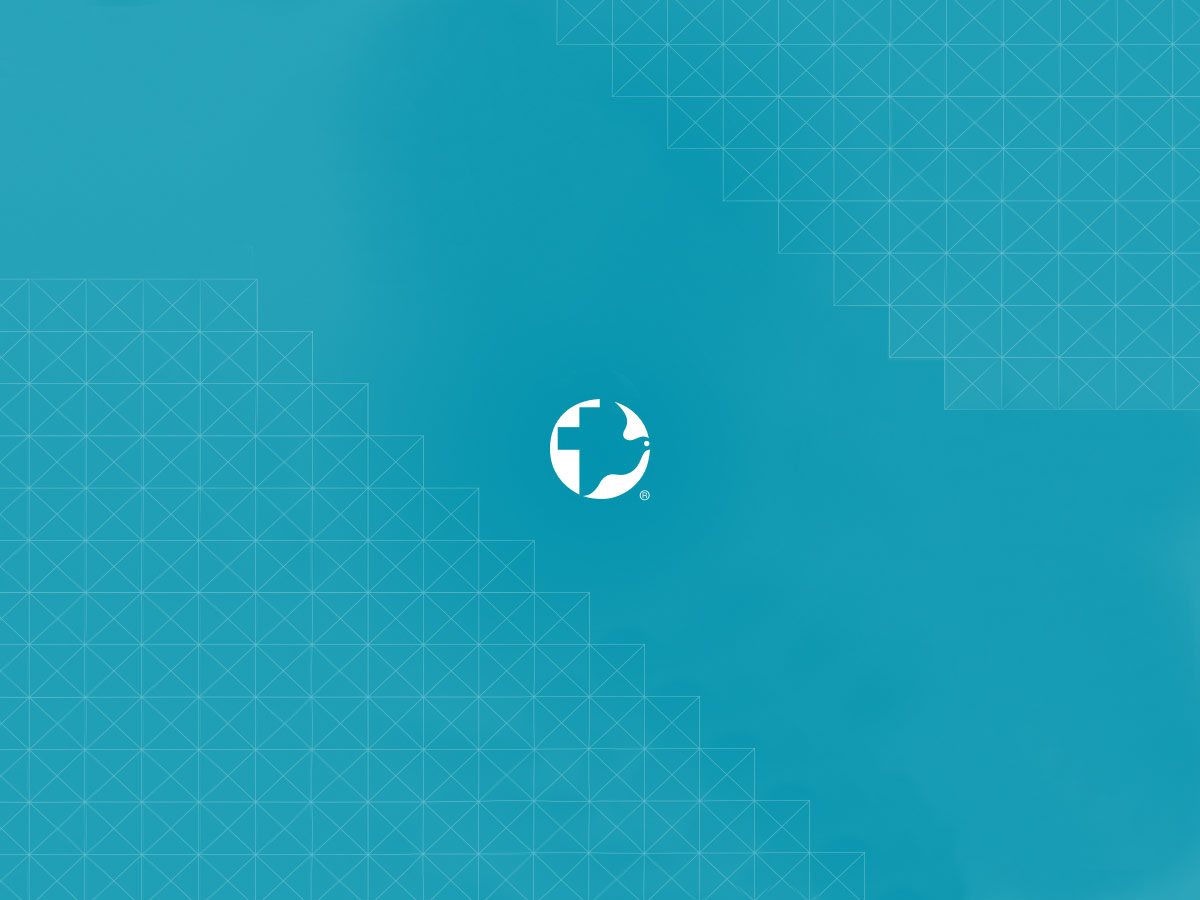 A prayer for Palestine and Israel
Image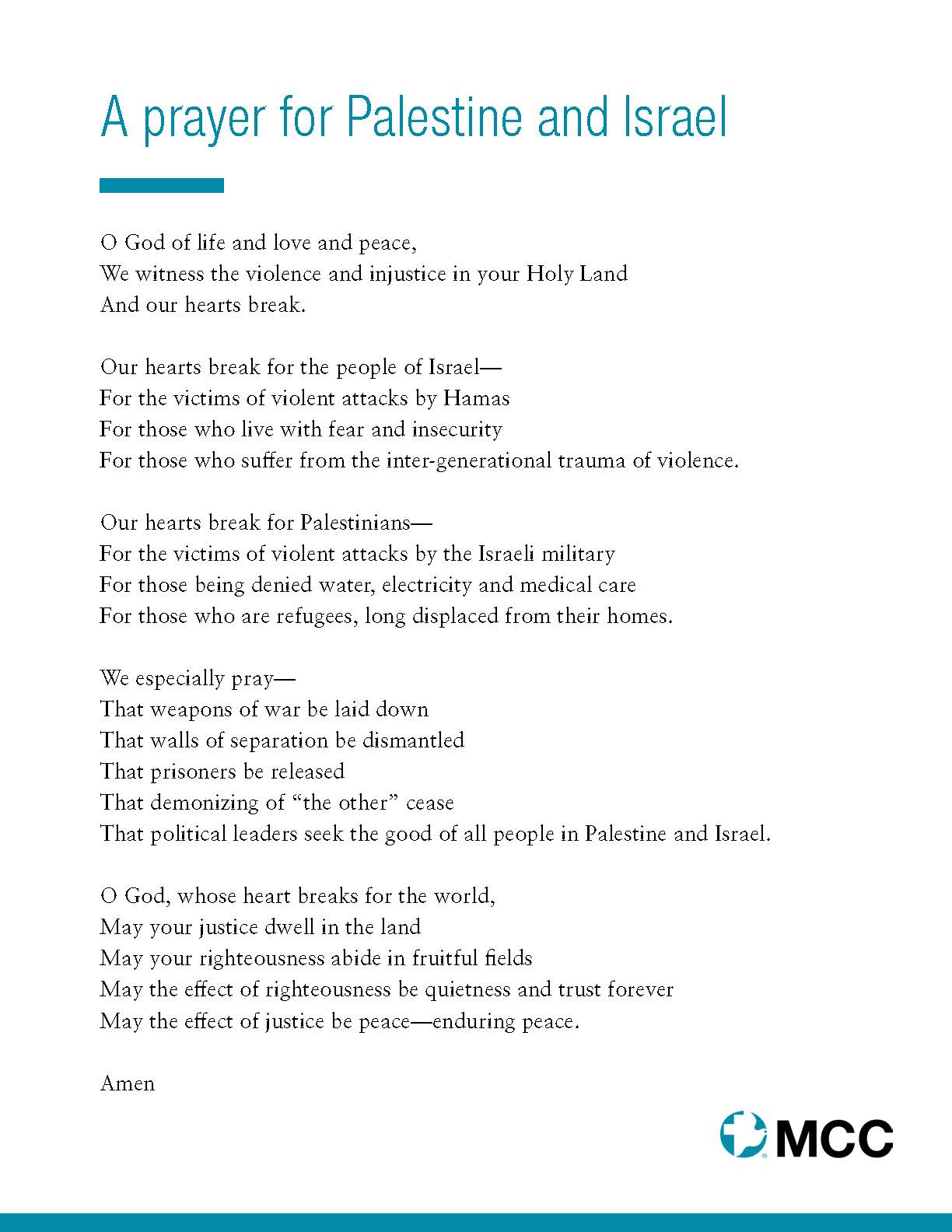 Oración por Palestina e Israel
Image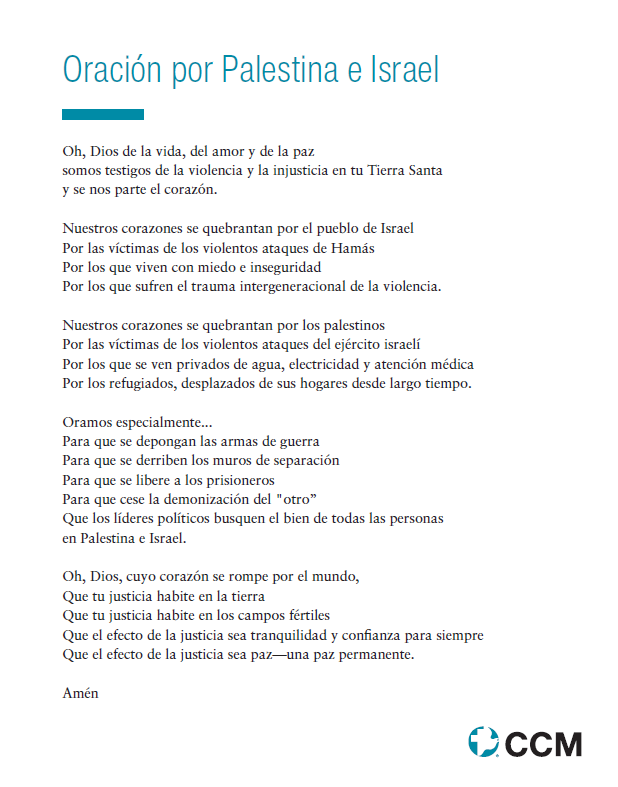 Une prière pour la Palestine et Israël
Image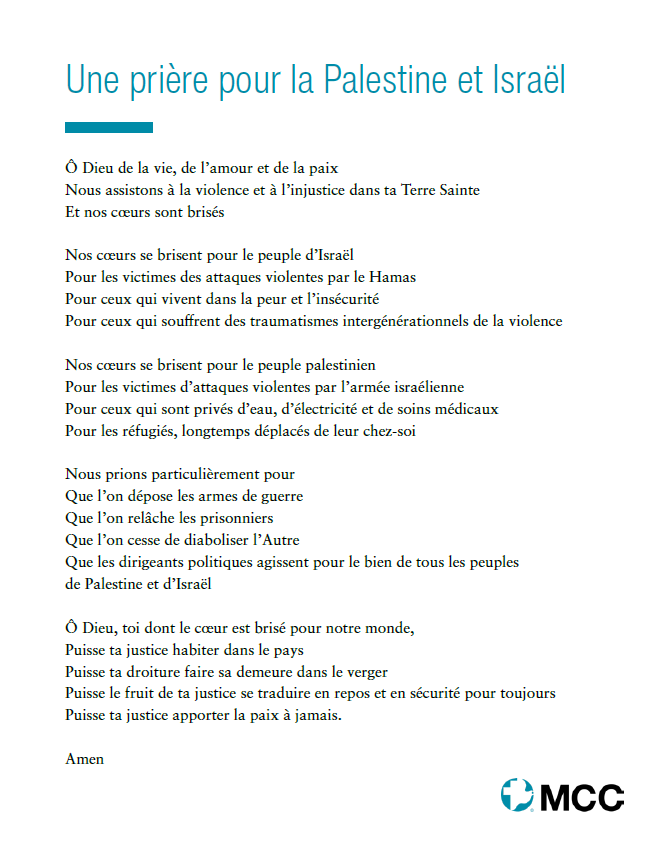 FAQ: MCC and Palestine and Israel
Image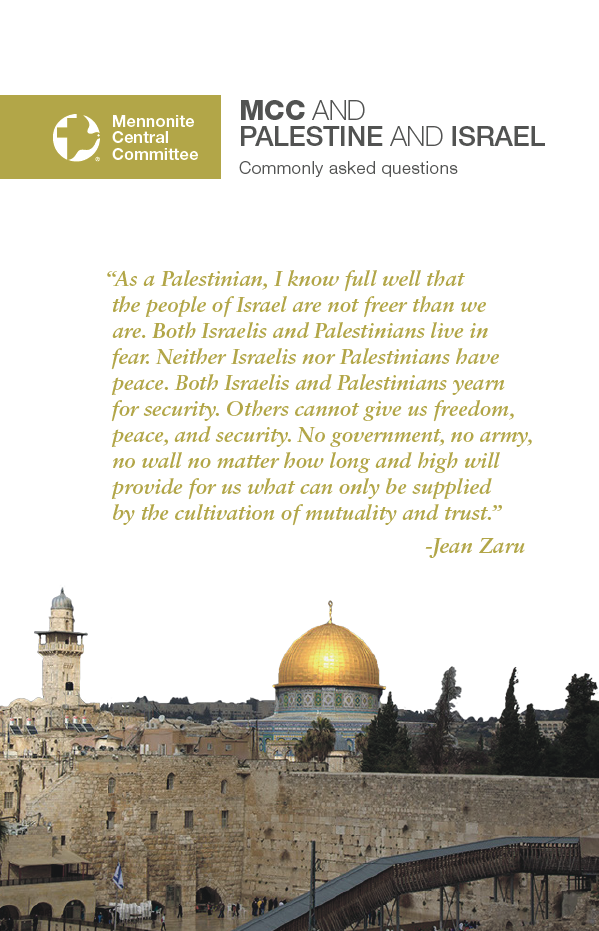 FAQ: MCC and Palestine and Israel
Image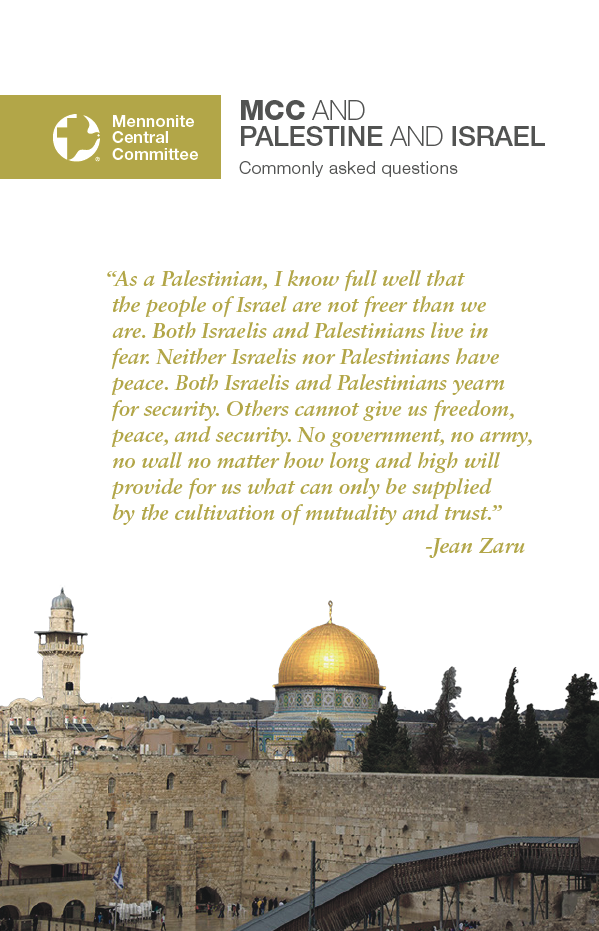 MCC advocacy offices
At MCC we base our advocacy on what we hear from workers and partners on the ground. Loving our neighbors means their voices shape our message to governments.
In addition to our Washington office, MCC has advocacy offices in Ontario, Ottawa and at the United Nations.
Give a gift where needed most
Every donation makes a difference.