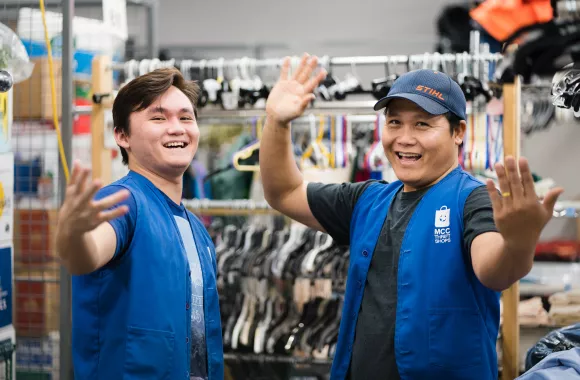 What we do - MCC Alberta
MCC Alberta's local programs focus on peacebuilding, building relationships with Indigenous peoples, restorative justice, migration and resettlement, youth engagement, kits and comforters and thrift shops. Learn more about our work in Alberta.
MCC Alberta leadership and board
Leadership team
Ryan Siemens, Executive Director
Renn von Riesen, Director of Finance
Joyce Doran, Director of Social Enterprise
Tolulope Babalola, Director of Human Resources
Alex Heidebrecht, Interim Communications and Development Director
Jose-Luis Moraga, Program Director
Board of directors
Ernie Engbrecht, Chair
Heather Driedger, Vice-chair
Sharon Penner, Treasurer 
Timothy Burkholder, Secretary
Christina Carpenter, Director
Derek Cook, Director
Gary Friesen, Director
Robert Proudfoot, Director
MCC's leadership is committed to transparency. For security purposes, most names and all email addresses have been removed from our website. If you would like to contact someone on our team, please contact us, and we will make sure your message reaches the appropriate person.
 
MCC Alberta annual impact reports
Give a gift where needed most in Alberta
Every donation makes a difference.