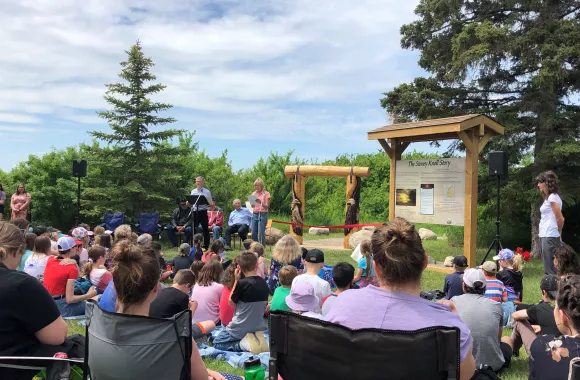 What we do
We're working to build healthy communities, families and relationships. We walk alongside landless Indigenous bands, newcomers to Canada, youth in urban centers and people starting anew after incarceration.
MCC Saskatchewan leadership and board
Leadership
Erica Baerwald, Human Resources and Operations Director
Amanda Dodge, Program Director
Rick Guenther, Communications and Donor Relations Director
Eileen Klassen Hamm, Executive Director
Martin Irving, Thrift Manager
Carlee Friesen, Director of Finance and Administration
Board of directors
 
Jacquie Block, Chairperson 
Peter Guenther, Treasurer | Mennonite Church SK
Davida Bentham, Secretary | Mennonite Church SK
Rachel Wallace, Member | Mennonite Church SK
Sue Wiens, Member | Thrift
Clarence Peters, Member | SK Mennonite Brethren
Kaytee Edwards Buhler | MCC Alumni
MCC Saskatchewan's leadership is committed to transparency. For security purposes, we do not include leadership email addresses on our website. If you would like to contact someone on our leadership team, please contact us, and we will make sure your message reaches the appropriate person.
Give a gift where needed most in Saskatchewan
Every donation makes a difference.