Peace is more than a wish at the creek
Image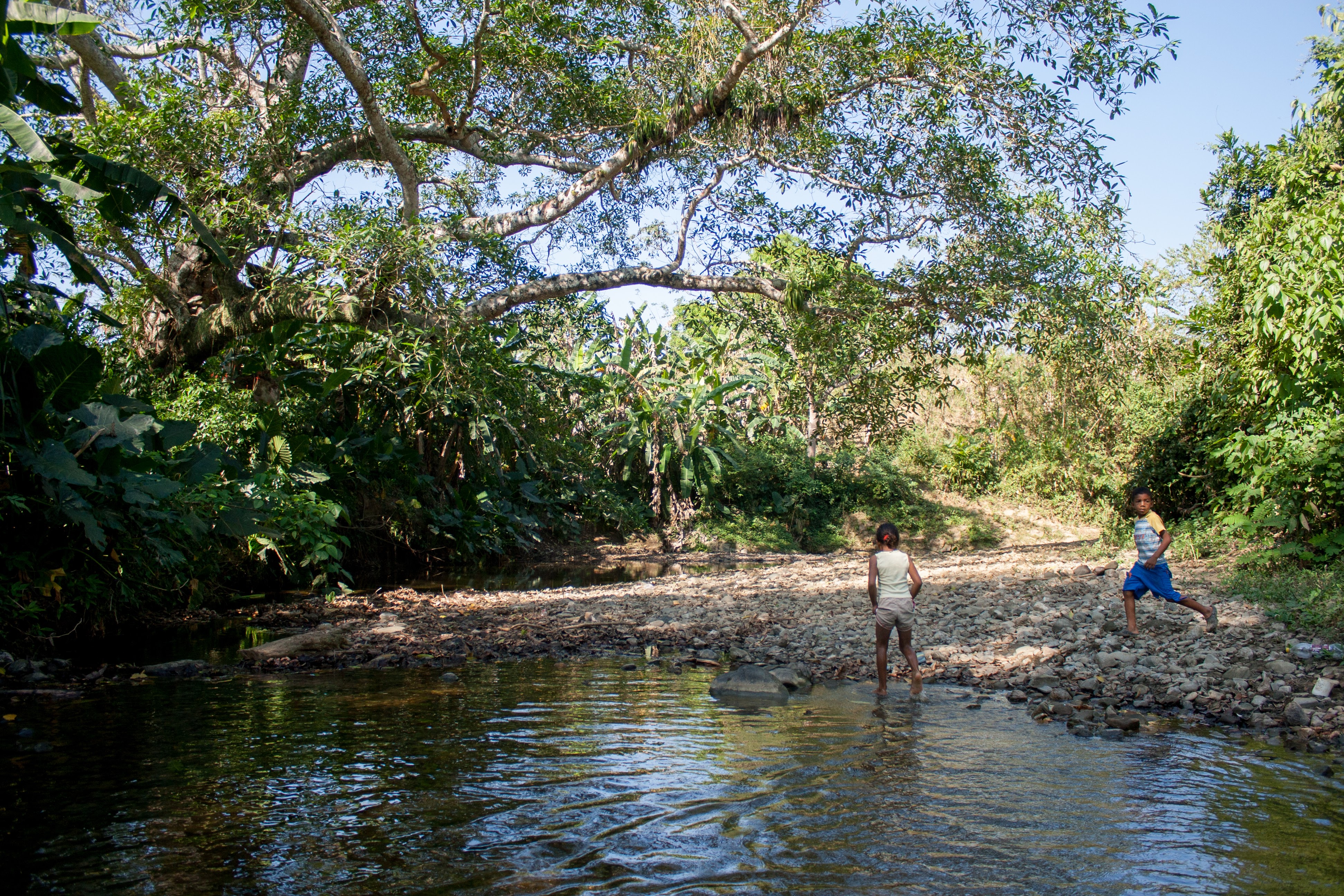 "Come on Anna, I'm leaving for the arroyo in five minutes!" Juana would sometimes call through the window separating my apartment from her home as she rushed in and out between meetings. "If you aren't ready, you will be left behind."
The call to go to the creek, even if for just half an hour, could come at the most unexpected moments, usually when I thought we had the least ability to prioritize space for relaxation with other women in the community. There were meetings to attend. Community surveys and events to organize. Phone calls to make. People to feed!  
I soon learned, however, that almost every event, especially when women would gather to share about their experiences during conflict, involved time at the creek, often in a massage circle. And I learned that if I didn't hurry up, I would be left behind.  
The creek reminded the women of life before displacement, of time spent together with one another washing clothes, catching up on community gossip and maintaining friendships. After displacement, the space, and therefore informal community life, became much more difficult to generate. By going back to a place where they could recreate that informal community life, even if just for 30 minutes at a time, my friends were stopping to take a deep breath, reminding each other of the beautiful traditions they wanted to carry forward with them. They realized that the best way to carry those traditions forward was to take time to do it together, in the present.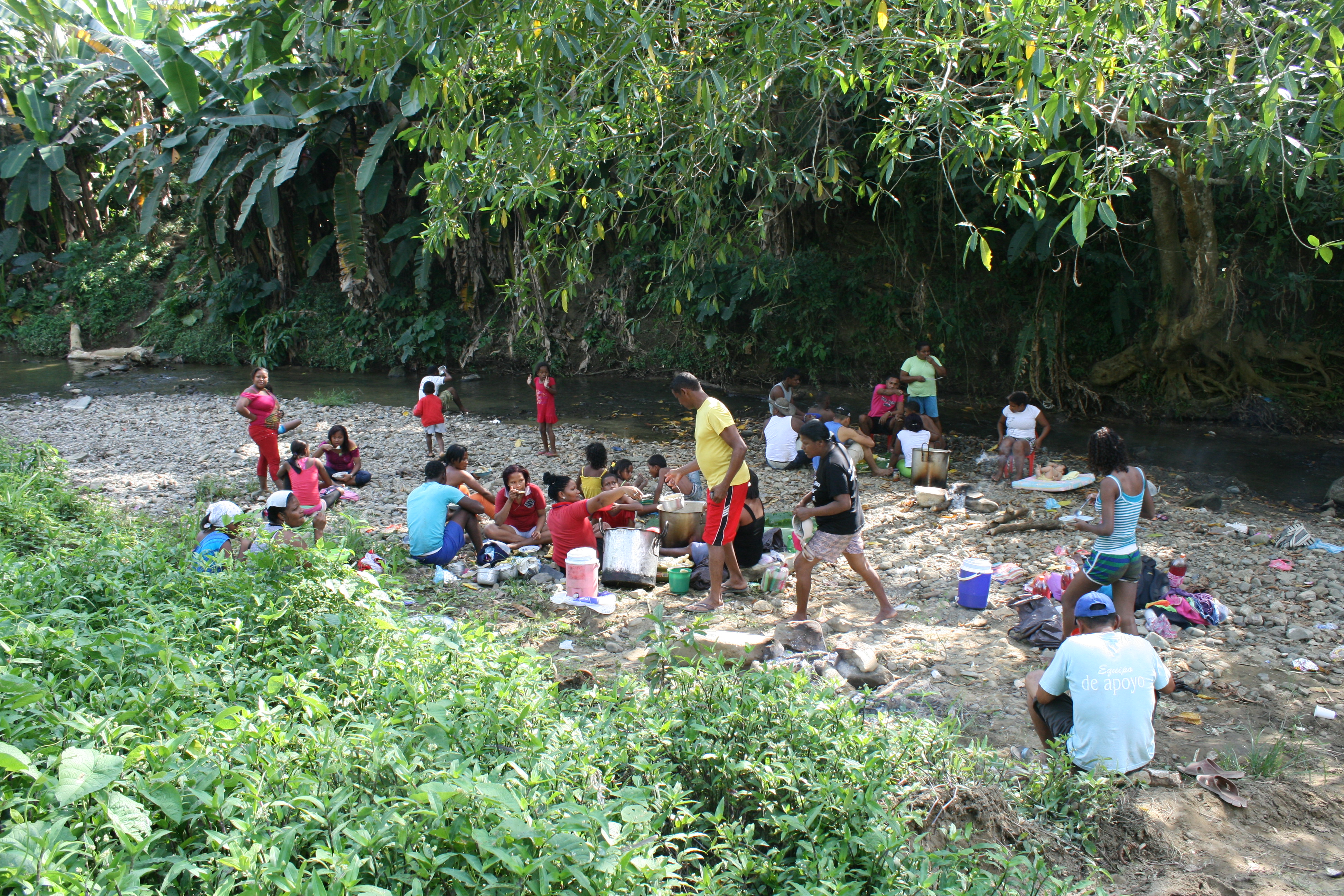 When I look back, I can see connections to the practice of appreciative inquiry - although no one ever described it to me using that term. It's a way to find something that's working and build off the strength of that success. Those women knew their time at the creek was life-giving and helpful in their work. I also see connections to how we can use our body as a guide to peacebuilding, the connection to our sense of smell and our breath: a reminder to stop, inhale deeply, and ask about what is good in a situation.  
In Philippians 4:4-8, Paul writes, "Rejoice in the Lord always. I will say it again: Rejoice! Let your gentleness be evident to all. The Lord is near.  Do not be anxious about anything, but in every situation, by prayer and petition, with thanksgiving, present your requests to God. And the peace of God, which transcends all understanding, will guard your hearts and your minds in Christ Jesus. Finally, brothers and sisters, whatever is true, whatever is noble, whatever is right, whatever is pure, whatever is lovely, whatever is admirable—if anything is excellent or praiseworthy—think about such things."
Paul isn't saying to ignore everything that is bad or hard. After all, he is writing this from prison to a church that is experiencing conflict. By centring our approach on rejoicing, however, we can begin with our strengths and what we already have, rather than starting with deficiency. We can let those things that are noble, lovely and admirable, including things in our own traditions, define how we want to approach a situation.  
Every time I turn on my phone, I am bombarded with messages of devastation. Climate crisis! Housing and inflation! Protests! Polarization!  How can we address these challenges if we never stop to examine what is still good and to rejoice in it? To find our moments by the creek and live out the goodness we want to grow into the future? To remember what we love about our family, friends and communities?  
I've decided to try a little less hard this month. Meetings will come and meetings will go, yet the beauty of this particular fall day, and the people I am with, will never be repeated. This isn't quiet quitting.
Rather, I'm paying attention to what is already good and where God is already at work. I'm chatting with colleagues and lingering over a good meal with loved ones in the evenings.  Friends, there is so much that is beautiful in our world and in our lives, starting with the presence of God and rippling out through all of our relationships.  Can we rejoice in these things?  
Questions:  
Pause and breathe deeply. Let God's creation fill you with wonder and joy and take the time you need to be replenished. What would happen if you didn't take yourself or the situation quite so seriously?

 

What does rejoicing look like to you and your faith tradition? Do you see that tradition as part of your peacebuilding toolkit? Why or why not?  

 

The women in this story would go to the creek for a space of community and sharing. Do you have a similar space in your life or your family?  
This blog originally appeared on the Peace is More Than a Wish page.