Seed
Join a diverse cohort of young adults to learn, serve and reflect.
Image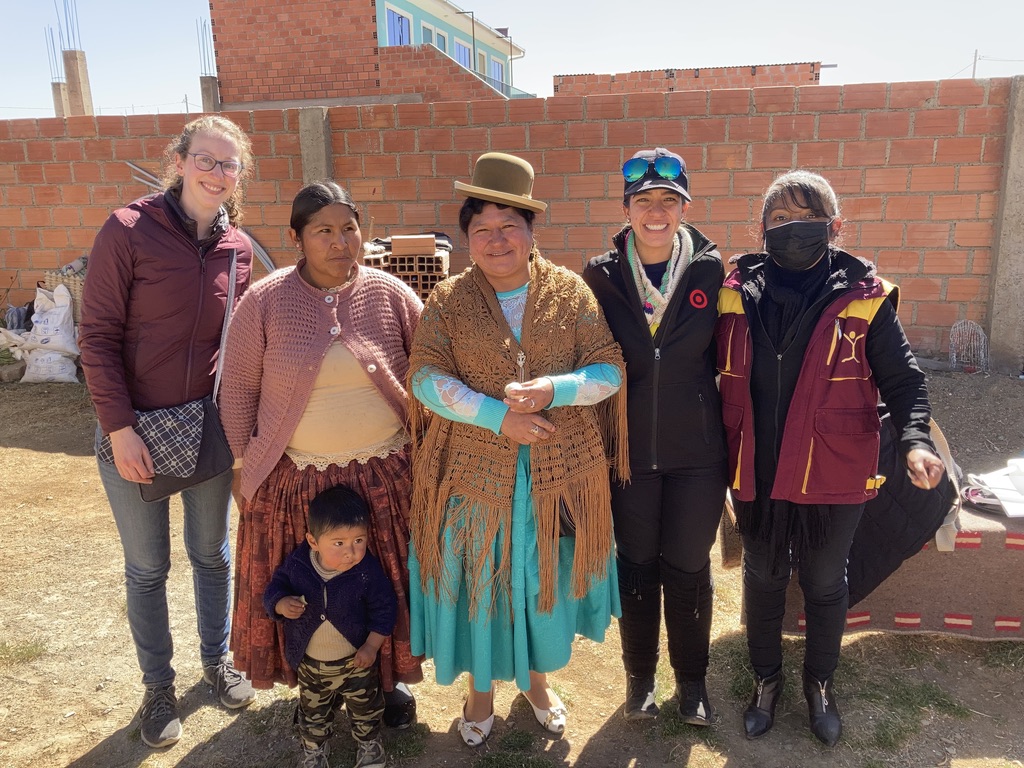 What is Seed?
Learn, serve and reflect in Seed, a two-year program that brings together a cohort of young adults ages 20-30 from around the world.
Each Seed participant has an assignment where they live and serve in a local community. Participants serve with MCC partners or churches that work from the grassroots to address issues such as violence, oppression, food insecurity, access to education, climate change and environmental destruction.
We have Seed programs in Bolivia, Colombia, Zambia and Zimbabwe.
Each Seed group brings together a cohort of participants from diverse countries and backgrounds. As part of Seed's focus on peace, participants learn from and work with people from different political, theological and cultural backgrounds. This diversity makes for a richer learning experience for all.
Over two years, Seed participants reflect individually and as a group on a range of topics, looking at how national and international issues affect the communities where they are serving.
Interested in learning more? Visit the blog for Seed Colombia or Seed Zambia.
Interested in participating in Seed? Browse the open positions, send us an email or check out the Frequently asked questions for the application process.
Frequently asked questions
MCC covers all assignment-related costs including travel, orientation, food and household expenses, lodging, MCC in-country retreats and full medical coverage. You will also receive a small monthly stipend for personal items (such as clothing, vacations and haircuts). 
You are responsible for covering costs related to pre-service optical and dental exams, but MCC will cover the cost of a pre-service medical exam. As a Seeder, you are also eligible for assistance with student loan repayments.
MCC does not require that you raise your own financial support to participate in Seed.
If you're married without children, you and your partner can apply for Seed. Unfortunately, we are not able to accept families with children. Many of the locations where Seeders are serving do not have schools for children and the program does not have capacity to provide child care. Many other MCC service opportunities are suitable for families with children. Search other openings. 
Not necessarily, although it is helpful if you have a good foundation in the local language, which may be Spanish, French, English or Portuguese. All participants are encouraged to learn the local language during their placement. Any specific language requirements will be included in the posted position.
While each Seed location and placement is different, there are some qualities that are valuable for all Seeders. You could be a good fit for the program if you are:
Interested in learning how to accompany local community processes rather than lead
Flexible with expectations and outcomes
Eager to participate in group reflection and analysis about your identity, context of origin and the reality of the community where you're serving
Committed to peace and nonviolence and excited to work on a team despite theological and cultural differences
Committed to service and living simply. Seeders live in a way that's similar to local community members rather than as foreign visitors.
Application process
What is the application process for Seed?
If you're interested in serving with MCC, first you need to create a candidate profile through the MCC website. If you're married and applying with a partner, you both need to apply separately, meet MCC's requirements, and you should each use your own email address.
Once your profile is set up, you apply for a specific position, which includes attaching a resume and cover letter. You can browse open assignments here. Make sure to submit your application before the closing date.
If the selection team thinks you could be a good fit for the program, we will contact you for additional information, which includes filling out a longer application form (available in Spanish, French and English) and providing references. Once you've submitted that form, we will contact your references.
After we've collected the full application and heard from your references, the selection team will shortlist candidates for interviews.
After the interviews, we make offers to candidates. In most cases, you will know whether you've been accepted or not within two weeks of the interview.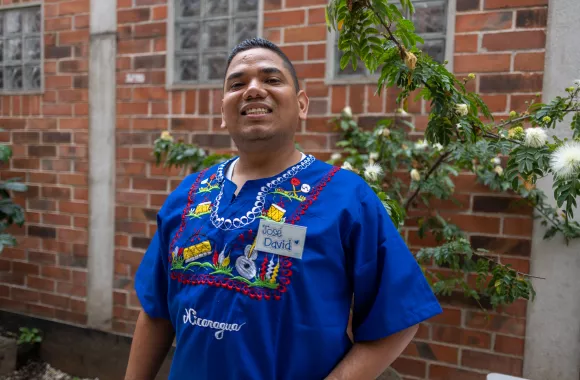 Life as a Seeder
The life of a Seeder is focused around three central themes of the program: service, reflection and peacebuilding.
Want to know more?
Want more information about Seed? Fill in your information below.
Give a gift where needed most
Every donation makes a difference. Choose what is best for you.