Serving and Learning Together (SALT)
Immerse yourself in a new culture, serve a community, gain real-world skills and grow in ways you never imagined.
Image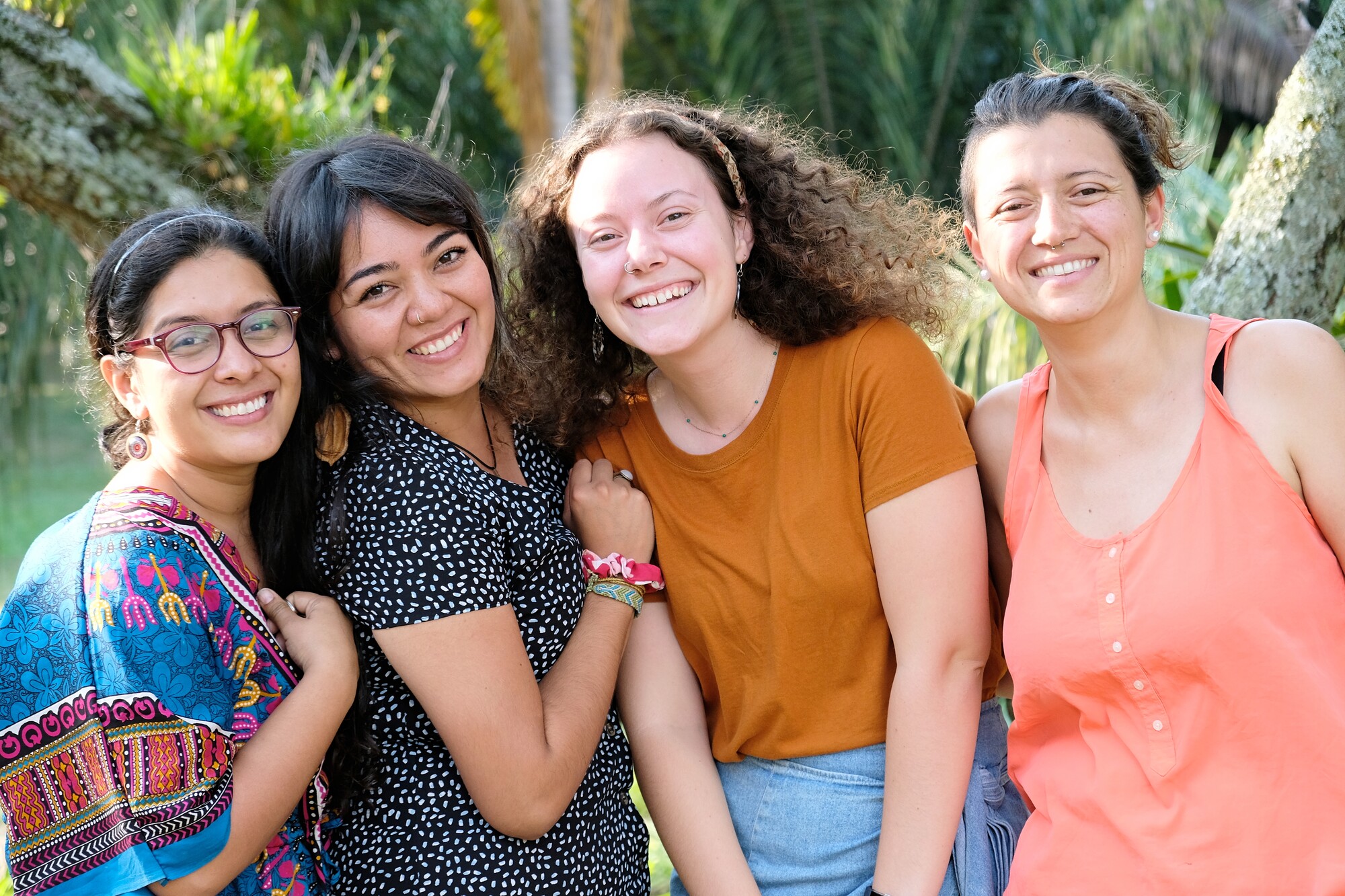 What is SALT?
MCC's Serving and Learning Together (SALT) program is a year-long cross-cultural experience for Canadian and U.S. citizens. It's a chance to immerse yourself in another culture and grow in ways you never imagined.
Build skills
You'll serve alongside local organizations that MCC partners with, supporting their work and gaining hands-on experience. The skills, knowledge and personal capacity you develop will exercise your faith muscles and set you up for success in your future career, wherever and whatever that may be.
Build relationships
You will integrate into a local community in a deeper way, building your intercultural skills. During your assignment you'll live with a host family or in another communal setting. The relationships you form with your local community and church will be mutually transformative, supporting you and shifting your perspectives.
Build peace 
You will also have a chance to live out your values, learning from and participating in local work around systemic issues like social justice, climate change, power and privilege. Simply put, it's a chance to be part of something bigger, including MCC's longstanding peace work.
Your time with SALT is not just a year abroad. It's a chance to relate to the world in a new way, make mistakes, get messy and learn through trying. You'll grow. You'll experience the world. You'll find purpose. You will Serve and Learn Together.
Read about the experiences of past SALTers in the Global Service Learning Yearbook.
Joia McManus, MCC SALT alumna, reflects on her time living and serving in Bolivia. 
How much does SALT cost?
There is no program fee to participate in SALT.
You will need to cover costs related to a pre-service medical exam (required), optical/dental exams (optional), passport and visa expenses and any vaccinations relevant for the country where you are placed.
MCC covers all assignment-related costs. In order to help cover these costs and contribute toward the sustainability of the opportunities that SALT will afford you, we simply ask that you let your family, friends and faith community know you will be serving with MCC and encourage them to donate.
If you aren't able to raise much, don't worry! As long as you use the basic fundraising tools we provide, you can participate in SALT and will receive the same level of MCC support regardless of the amount you raise.
Assignment-related costs MCC covers include: 
 
All basic needs related to assignment  
(travel to and from assignment, food and household costs, housing, in-country
transportation, etc.)
Full medical coverage (no co-pay)
Vacation days
Orientation and re-entry participation, including travel
MCC in-country meetings and retreat costs
End-of-term benefits
Apply today!
There are currently no SALT assignments available. Check back in November when the new assignments begin to be posted. If you have any questions about the SALT program or application process, please contact MCC.
Resource Space
Building a legacy of peace
For over 40 years, SALTers have been building a legacy of peace as they learn from and participate in local work around systemic issues like social justice, climate change, power and privilege. 
Are you ready to be part of that legacy?
1,300+
individuals that have participated in SALT
125+
local MCC partner organizations SALTers have worked alongside
58
countries SALTers have been placed
Give a gift where needed most
Every donation makes a difference.