Host a speaker in Manitoba
Get to the root causes of disaster, conflict and poverty with MCC's Speakers Bureau. Offered by MCC staff in Manitoba, we can help engage your community with MCC's work in relief, development, peace and advocacy.
Image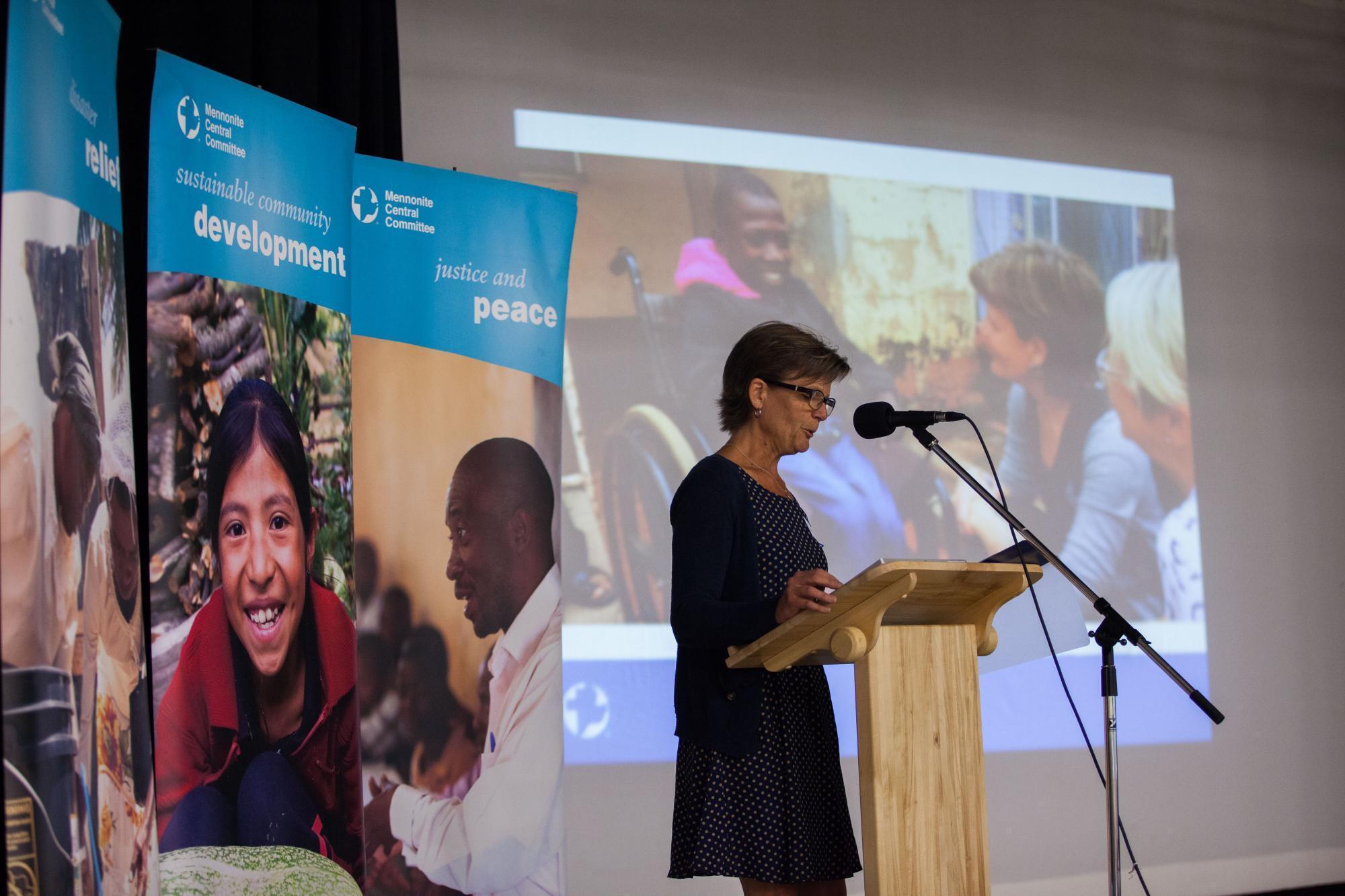 Below you'll find a list of staff who are available to speak. Depending on provincial health orders, most staff are available to speak in Winnipeg and nearby communities or over virtual meeting platforms like Zoom at no cost.
To invite a speaker, fill out the form to the right. Or if you're not sure who to request, we'd be happy to discuss options with you. Get the conversation started by contacting us at (204) 261-6381 or speakers@mccmb.ca.
Image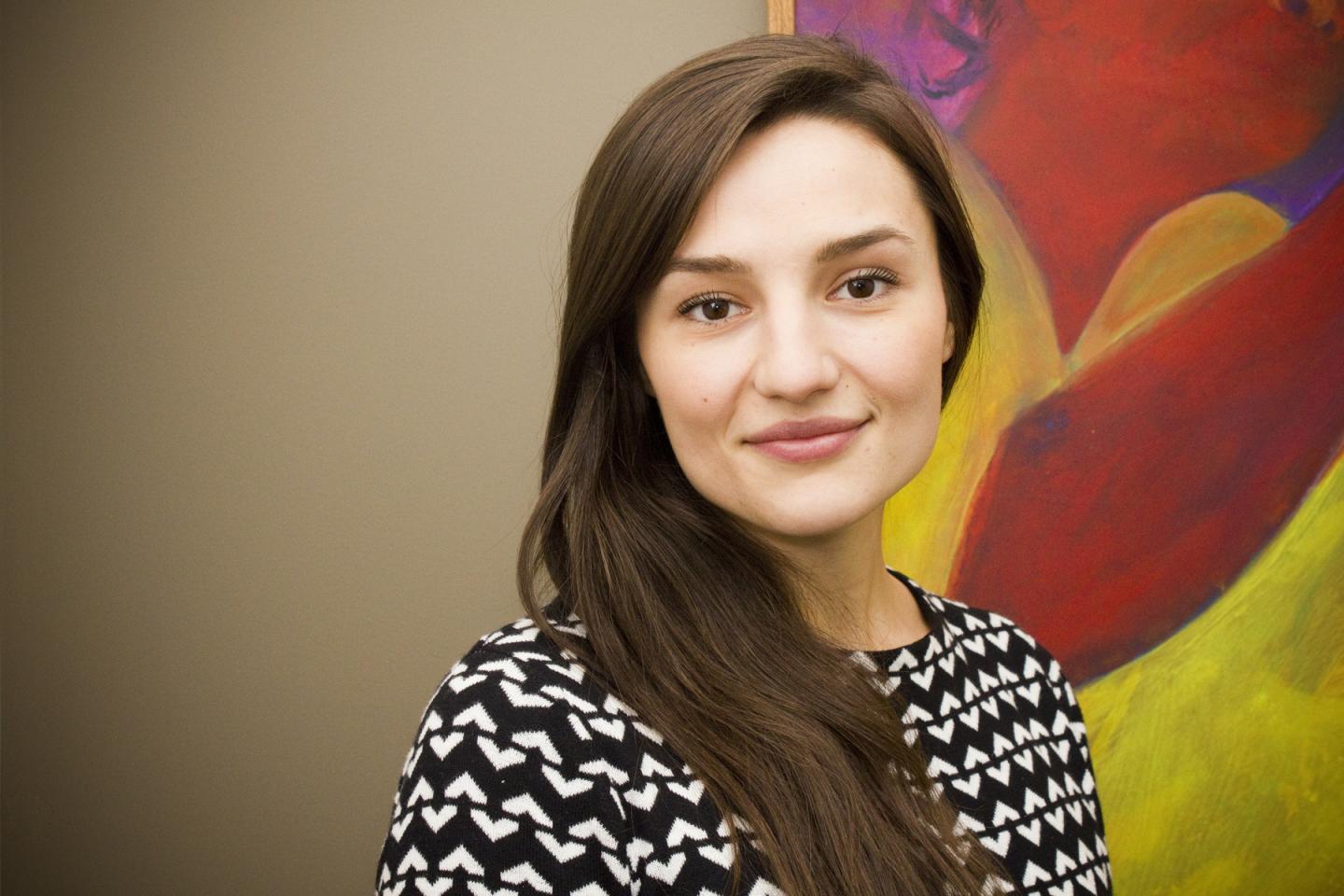 Sophia Bezoplenko, Winnipeg Material Resources Coordinator, MCC Manitoba
Sophia has been the Winnipeg Material Resources Coordinator for MCC Manitoba since 2015. She coordinates volunteer efforts to assemble and pack material aid kits, several annual volunteer fundraising efforts, and provides presentations to church, school, and volunteer groups on MCC's relief, development, and peace work around the world. Sophia's prior MCC experience includes co-managing the Village Green Thrift Shop in Saskatoon, SK. She holds a Bachelor of Arts in Christian Studies and Certificate in Christian Studies in Worship Leadership from Horizon College and Seminary.
Sophia is comfortable presenting to children or adults in Sunday school classes and providing group presentations at the Winnipeg Material Resources Centre or elsewhere. She is available to present on the following topics: an overview of MCC's mission and programs; comforter and material aid kit assembly; and disaster relief projects.
Image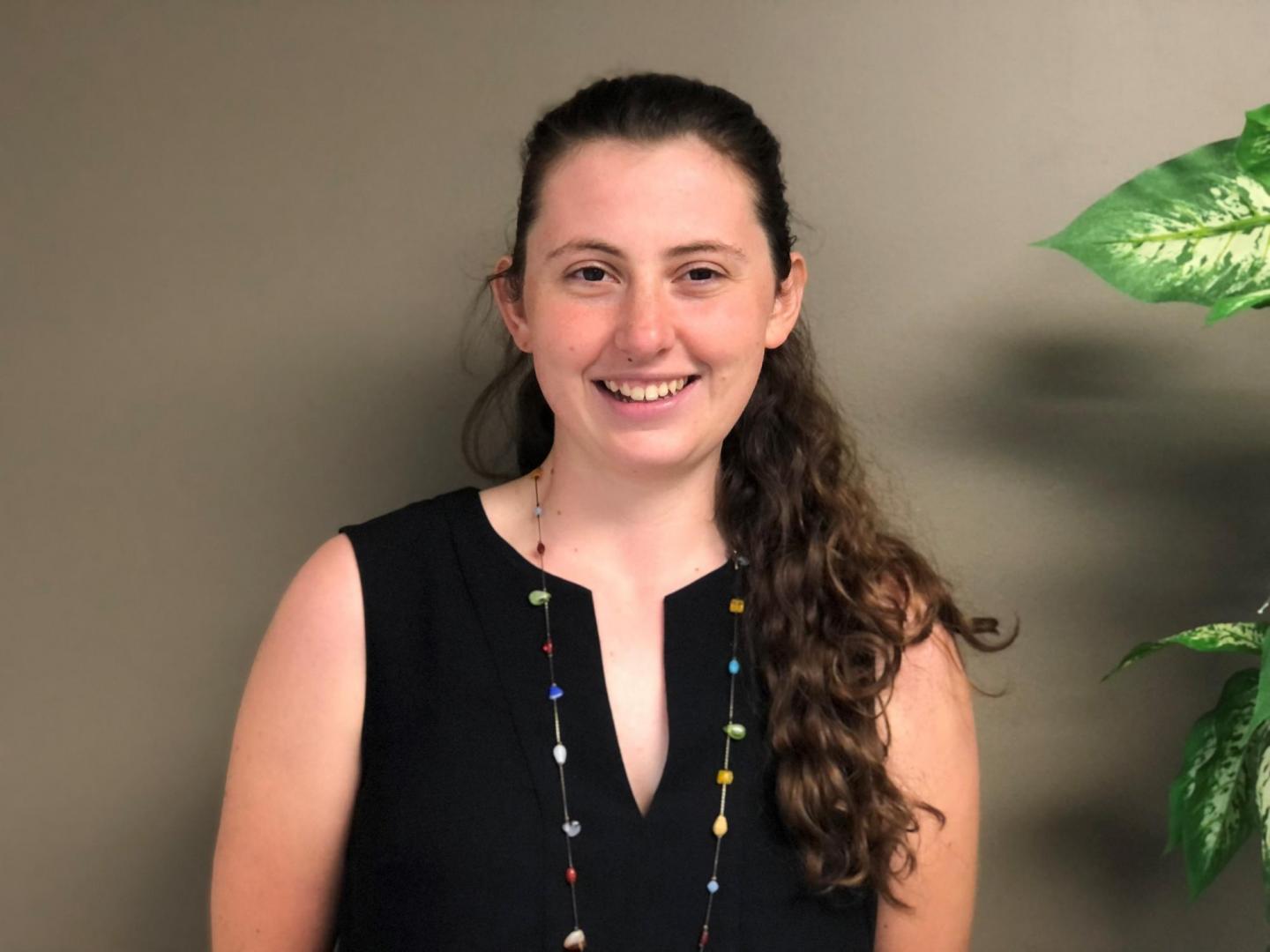 Marta Bunnett Wiebe, Peace & Advocacy Program Coordinator, MCC Manitoba
Marta's work as Peace & Advocacy Program Coordinator is to engage Manitobans of all ages to think, talk and be peacemakers through education, advocacy and dialogue. Previously to joining MCC Manitoba, Marta served as the editor of the book Germinating Conversations: Stories from a Sustained Rural-Urban Dialogue on Food, Faith, Farming, and the Land. The book is a culmination of 10 years of dialogue between rural and urban people on the topics of food, faith and farming. Germinating Conversations is a collaborative initiative of MCC Manitoba, A Rocha Manitoba, Canadian Foodgrains Bank and Canadian Mennonite University.
Marta welcomes opportunities to offer a sermon or MCC report in churches, adult and children's Sunday school classes or to small groups of elementary or high school class students.
Image
Maysoun Darweesh, Migration and Resettlement Program Coordinator, MCC Manitoba
Maysoun Darweesh has been the Program Coordinator since 2019. The core component of the position is to promote, coordinate and implement all MCC Manitoba work related to the Private Sponsorship of Refugees (PSR) Program and the Blended Visa Office Referred (BVOR) Program. This position connects with a wide variety of people, groups and supporting constituency in Manitoba as well as with the MCC Canada network.
Before joining MCC Maysoun worked alongside many refugees and newcomers to Canada as a Settlement Counselor and a Community Activist for the Syrian and Kurdish Community. Maysoun is currently a board member on the Asian Heritage Society of Manitoba. She holds a Bachelor of Journalism and completed Amnesty International Training for Human Rights Advocacy-Outrage to Action.
Maysoun is available to present to settings involving a sermon or an MCC presentation to older adults. She is able to speak on topics about local programs involving migration and resettlement.
Learn more about the Migration & Resettlement program in Manitoba!
Image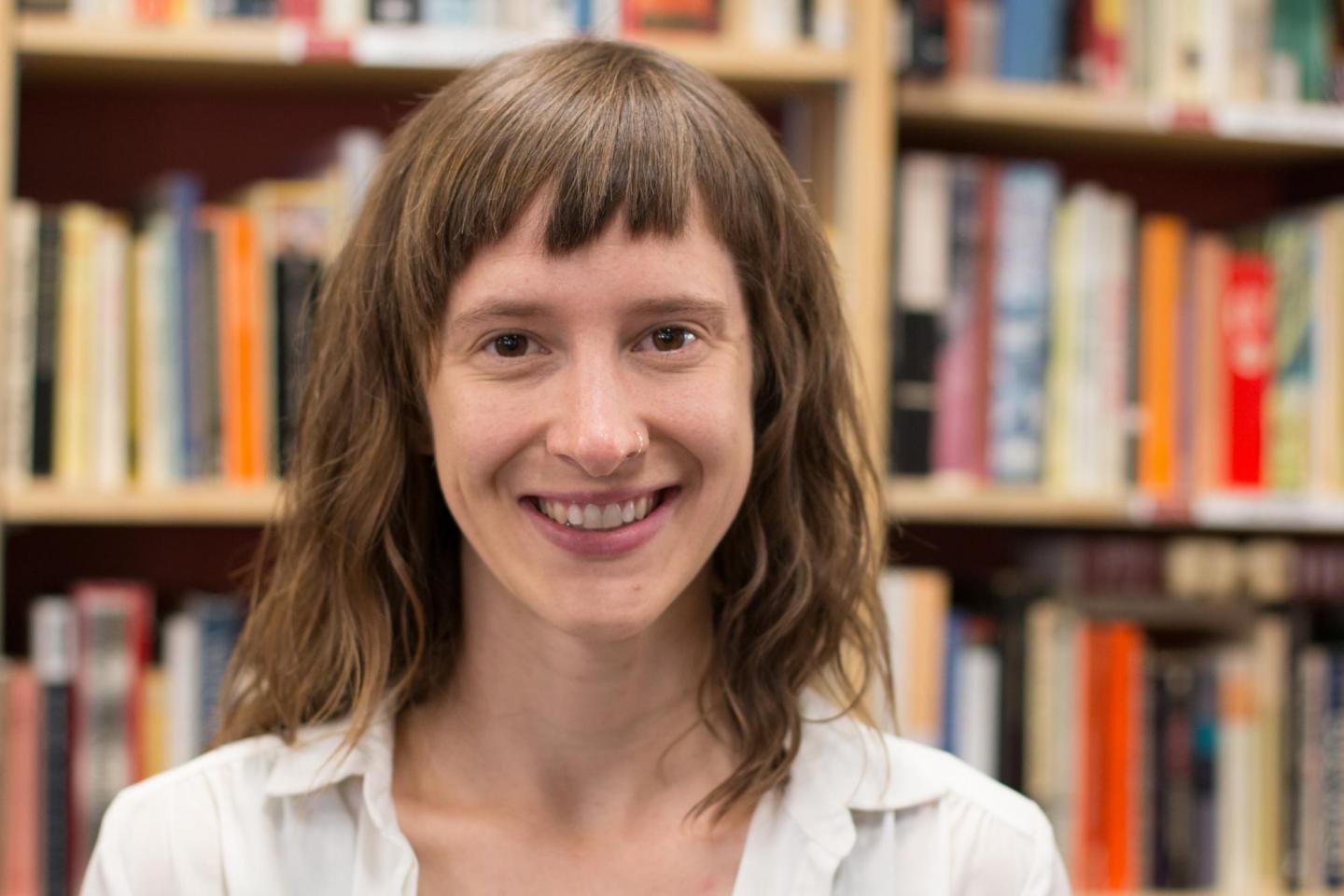 Jaymie Friesen, Abuse Response & Prevention Program Coordinator, MCC Manitoba
As Abuse Response & Prevention Program Coordinator, Jaymie raises awareness and offers resources relating to healthy relationships and abuse, while supporting those impacted by abuse. Jaymie entered this role with experience as a sexual assault and healthy relationships educator, sexual assault crisis counsellor, mental health worker and volunteer supporting women exiting the sex trade in Cambodia. She holds a BA in Social Sciences and Counselling, a Certificate in Applied Counselling and is currently working on her Masters in Psychotherapy and Spirituality.
Jaymie welcomes opportunities to speak to adults and youth through workshops, Sunday school classes, and presentations. She is available to speak on topics including: understanding intimate partner abuse, healthy boundaries in ministry, sexual violence awareness, and abuse prevention in faith communities. Presentations specifically for youth include: healthy relationships, active bystander response, and media messaging and gender stereotypes.
Learn more about the Abuse Response & Prevention program in Manitoba!
Image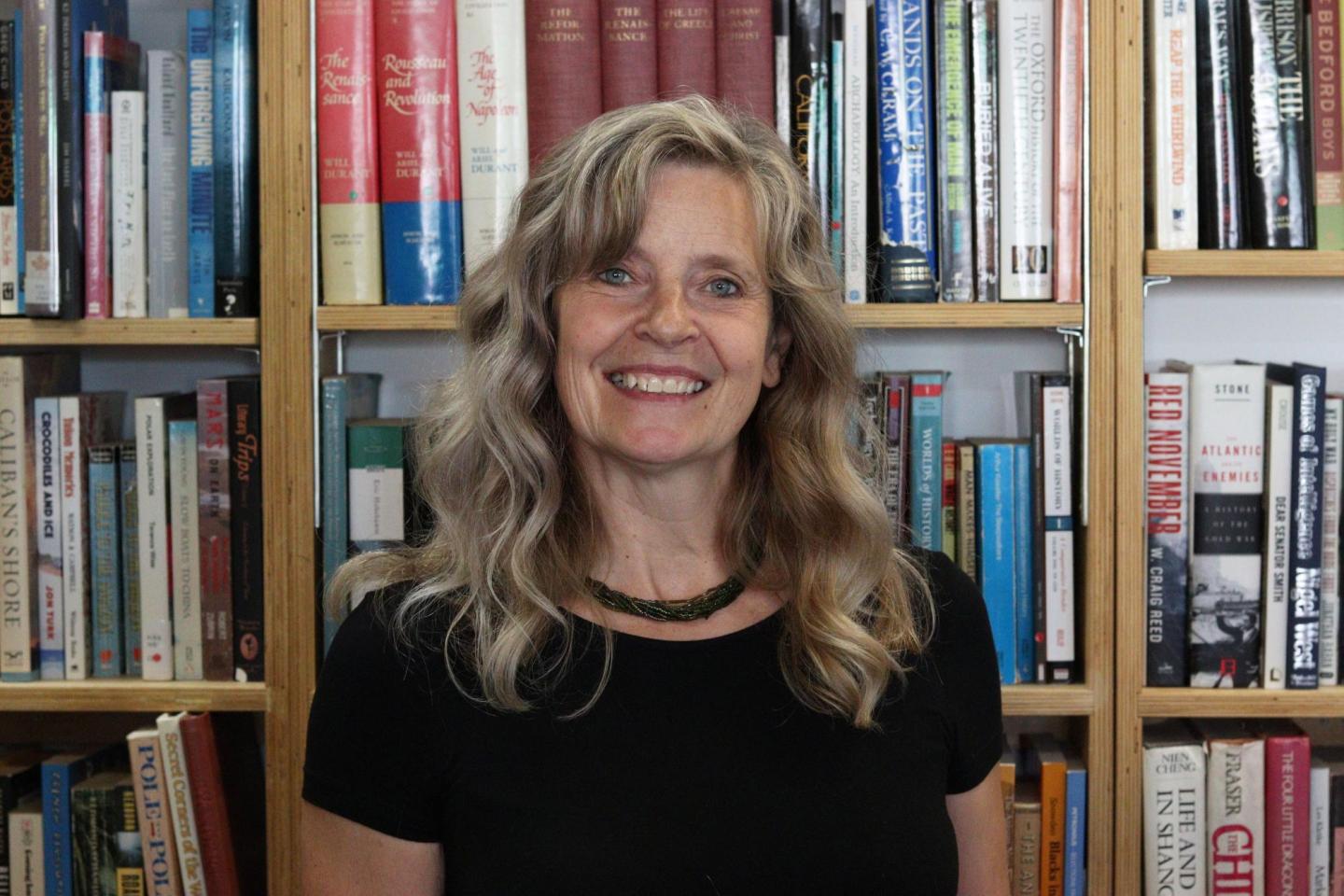 Val Hiebert, Abuse Response and Prevention Program Co-Coordinator, MCC Manitoba
Val Hiebert joined MCC Manitoba' s Abuse Response & Prevention Program in 2021. As co-coordinator, she raises awareness, teaching workshops and seminars relating to healthy relationships within churches and families.
Val entered her role in MCC Manitoba with an academic background. She taught gender, children & violence, language & culture, cultural anthropology and marriage & family at Providence University College for 20 years. Today, she teaches sessional courses at the University of Manitoba and Canadian Mennonite University. Val holds a PhD in Sociology and Anthropology from Western Sydney University and enjoys bringing her academic learnings into community contexts — for awareness, advocacy and conversation.
Val is available to speak in a variety of church and community settings. She welcomes opportunities to share sermons, in Adult Sunday School Classes, young adult and youth groups, elementary and high school class presentations and workshops, with community organizations, and to young and old alike. Healthy relationships are a goal for all ages.
Learn more about the Abuse Response & Prevention program in Manitoba!
Image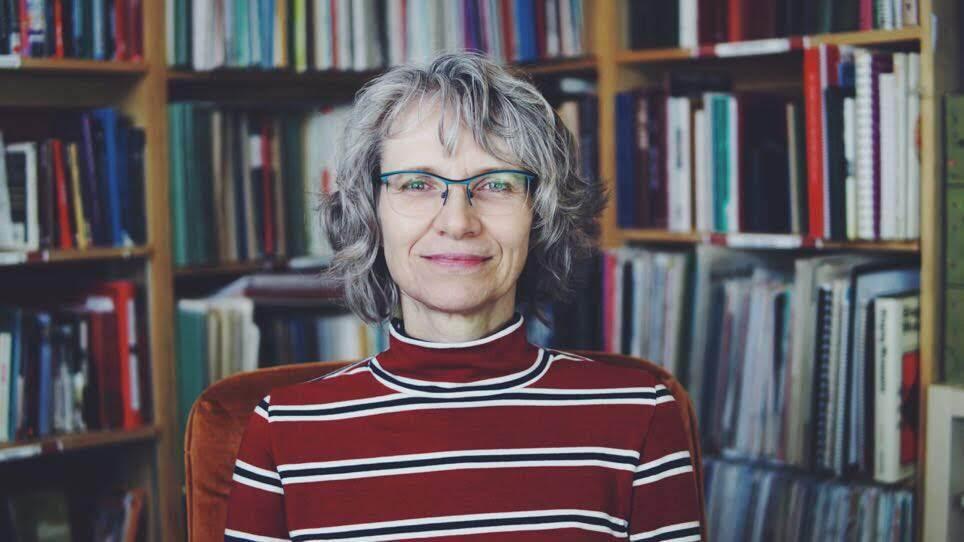 Joanna Hiebert Bergen, Program Director, MCC Manitoba
Joanna is the Program Director for MCC Manitoba programs. In this role she is a functioning member of the MCC Manitoba's leadership team as she supports the work of individual program staff and helps carry out the MCC's mission and vision.
Joanna also serves as a resource to those interested in engaging in active peace building and advocacy, locally and around the world. She has served with MCC internationally both as a service worker and as representative in Nigeria, as MCC's HIV/AIDS Program Coordinator and as MCC representative in Palestine and Israel from 2012-2015. Joanna has a B.Ed degree and an MA in Theology: Peace and Justice.
Joanna is available to preach, speak or deliver workshops in a variety of venues on  the topics: the work of MCC Manitoba programs in fulfilling the mandate to be a witness to God's love and commitment to follow Jesus, theological constructs of peace and justice, complexities of justice and peace in Palestine and Israel, non-violent peacemaking in conflict zones, trauma and healing, inter-faith bridge building, listening with compassion, faith formation and spiritual disciplines.
Image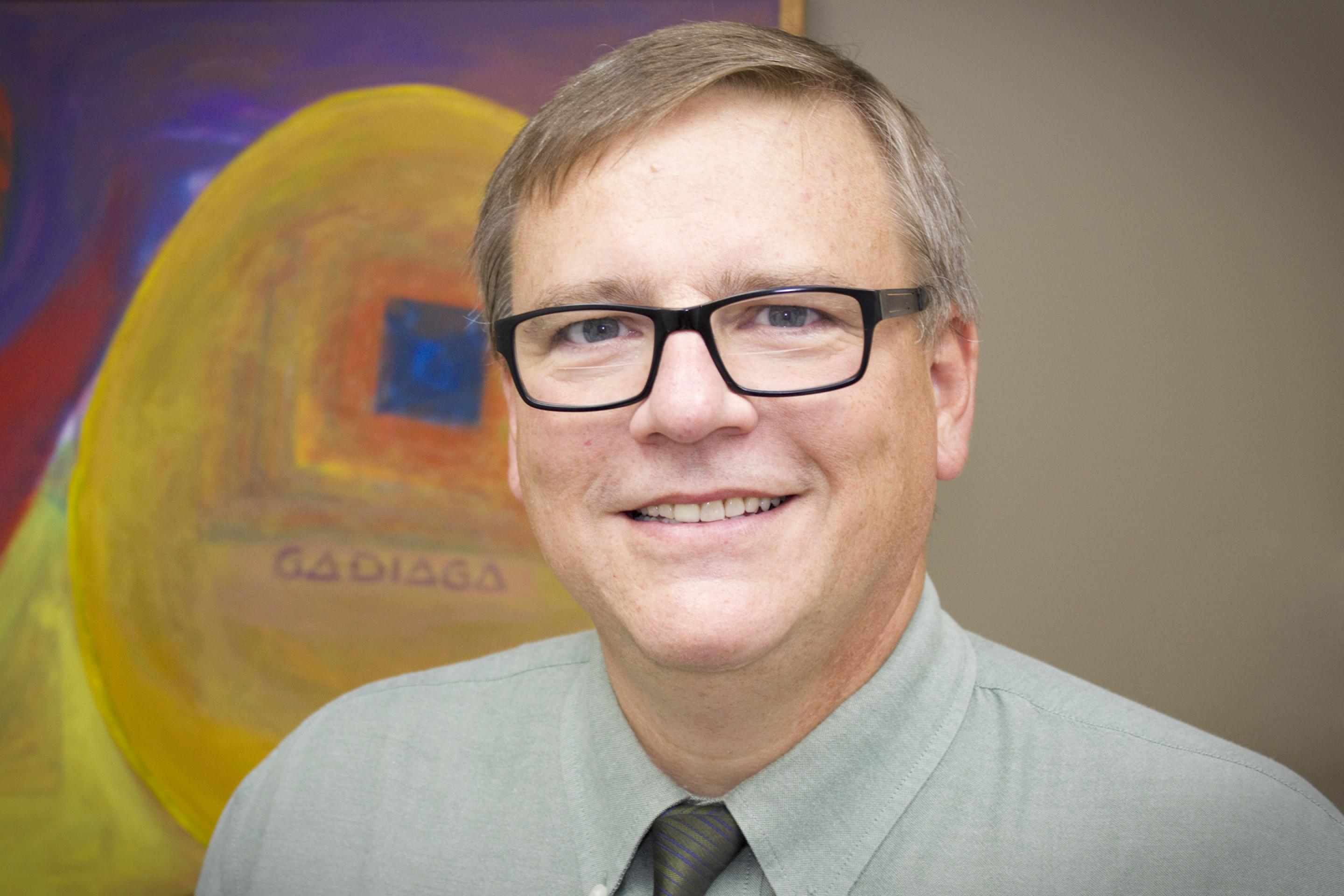 Darryl Loewen, Executive Director, MCC Manitoba
Darryl joined MCC Manitoba as Executive Director in 2016. Prior to this, Darryl served as an educator at Mennonite Collegiate Institute for 22 years, including 11 as principal. During that time he served as Treasurer and Chair of Canadian Association of Mennonite Schools. Additionally, he has served on Church Council of Gretna Bergthaler Mennonite Church, as well as various local and provincial boards including Gretna Athletic Association, various credit union boards and the Board of Credit Union Central of Manitoba.
Darryl welcomes opportunities to speak to adults and children in church, educational, community and organizational settings. He is available to present an overview of MCC's mission and programs and/or share about his recent international program visits.
Image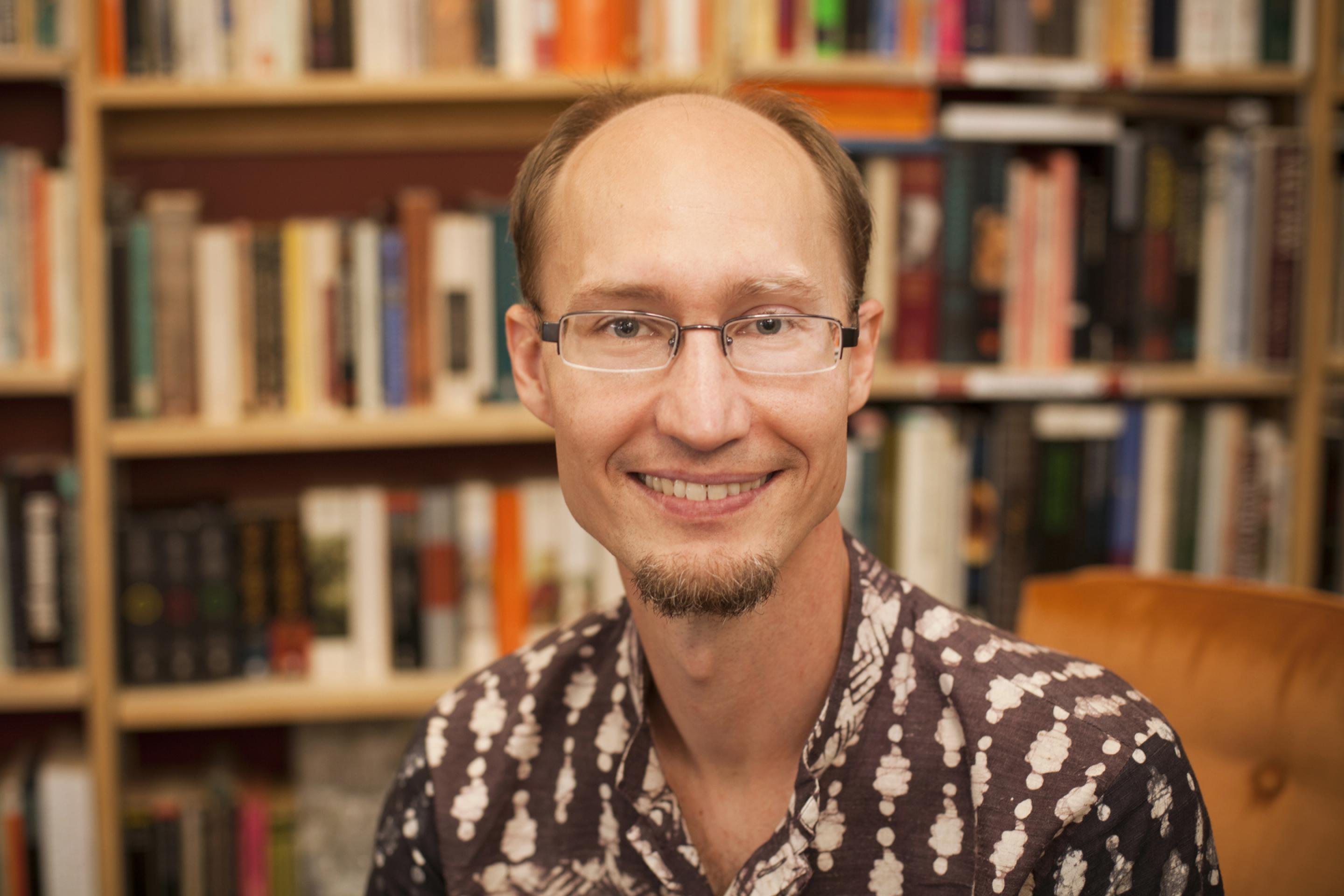 Kerry Saner-Harvey, Indigenous Neighbours Program Coordinator, MCC Manitoba
Kerry's work in the Indigenous Neighbours Program aims to facilitate relationships between Indigenous and non-Indigenous people towards reconciliation and strategies for justice. He has been in his current position since 2016.  In the past, Kerry has worked with First Nations youth in Cranberry Portage, Manitoba, did restorative justice, community-building and advocacy work for MCC Newfoundland and Labrador and served as a Peace Advisor for MCC Bangladesh.
Kerry welcomes opportunities to offer a sermon or MCC report in churches, school groups and groups of adults. He would be excited to present on topics such as the meaning of Treaties then and now, reconciliation, the Doctrine of Discovery, "settler" identity, and our shared history. Kerry is also able to do short workshops for newcomers about Indigenous relations or facilitate the Kairos Blanket Exercise, especially for youth, newcomer groups or Mennonite churches.
Learn more about the Indigenous Neighbours program in Manitoba!