"With this water, there is a great change."
Because people like you took action, Germaine and her children no longer drink water that makes them sick.
Image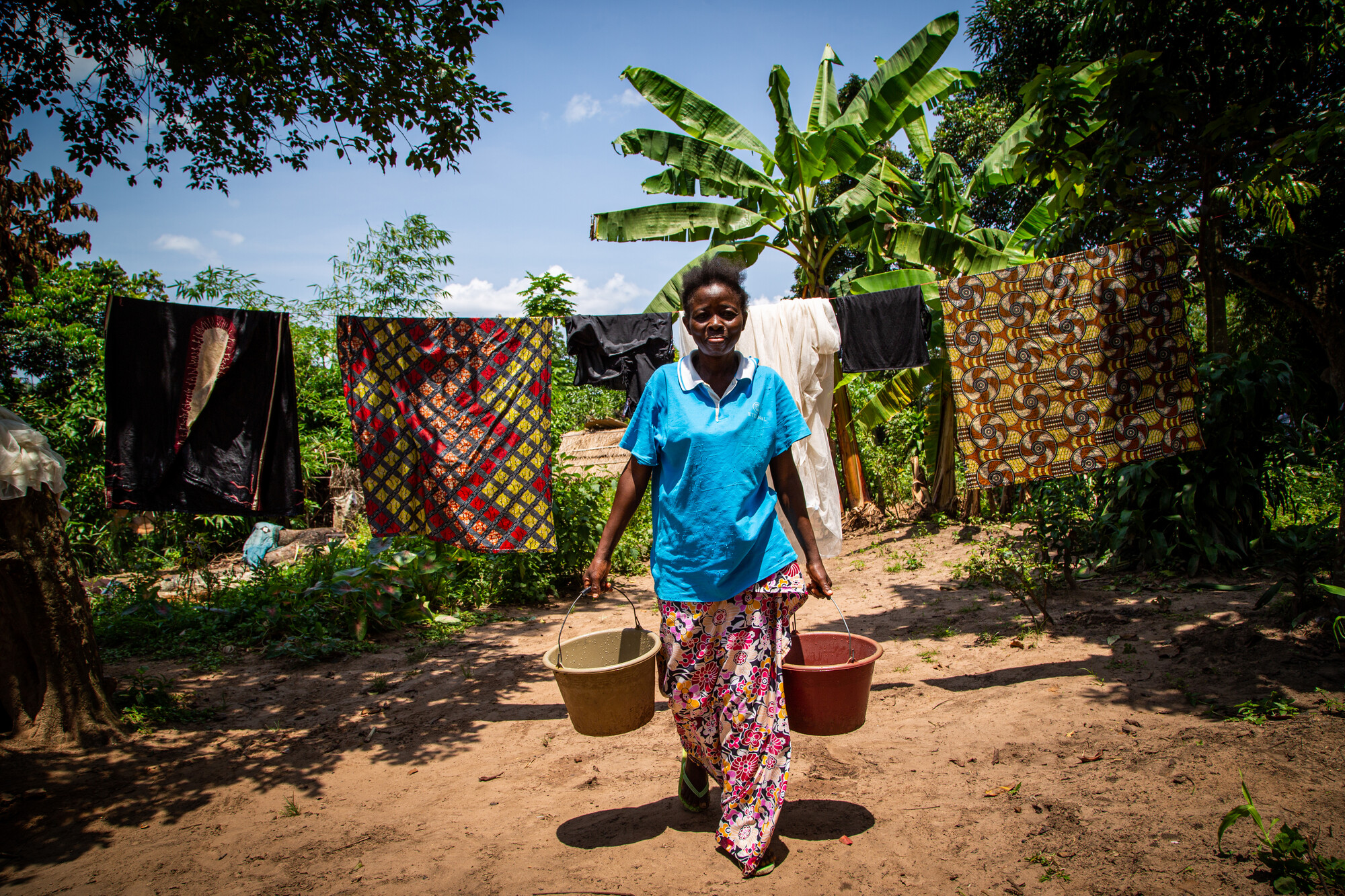 Earlier this summer, we asked caring people like you to help provide clean water solutions for families living in poverty around the world.
Because of our community's quick and compassionate response, there has been great change in communities like these ones for displaced people in Kikwit.
Before MCCers stepped in to help, Germaine Kambundi's children were often sick with worms or amoebas from drinking dirty water. Since the closest well was too far away to reach on foot, they relied on water from a contaminated spring nearby.
Not only were they getting serious diseases from this water, the family was also at risk of violent attack: "From time to time my daughters were getting beaten by the people there," Germaine says.
But everything has changed — thanks to the good work of our partners and kind-hearted people like you.
Now, there is a well a minute walk away from Germaine's house. She and her children are able to get clean water whenever they want!
"With this water, there is great change," Germaine tells us. "We are now getting water without a problem. My children are no longer falling ill. There is no more stomachache."
But that's not all. Having access to clean water has improved other aspects of the family's life, too: "We use this water to drink, to cook, to wash, to clean clothes… now when we clean our clothes, they appear very, very nice," Germaine says with a smile.
With one simple solution, her life changed completely. People like you were part of that
solution, and Germaine wants to thank you:
"Thanks to MCC, I am surviving again. Without them, I couldn't survive. I really thank you for what you have done for us."