Water impact report - Summer 2023
Image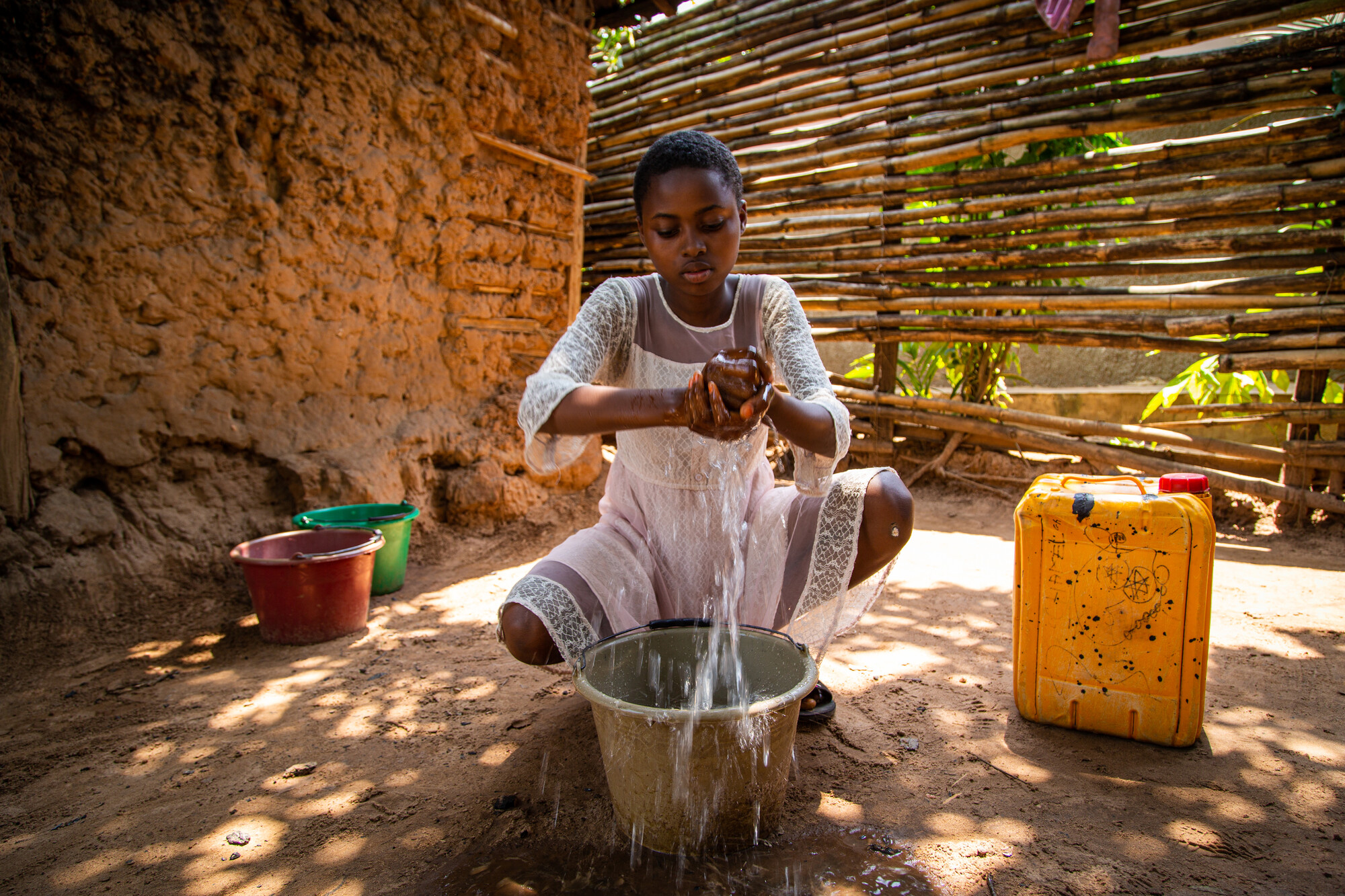 You are providing clean water for communities in the Democratic Republic of the Congo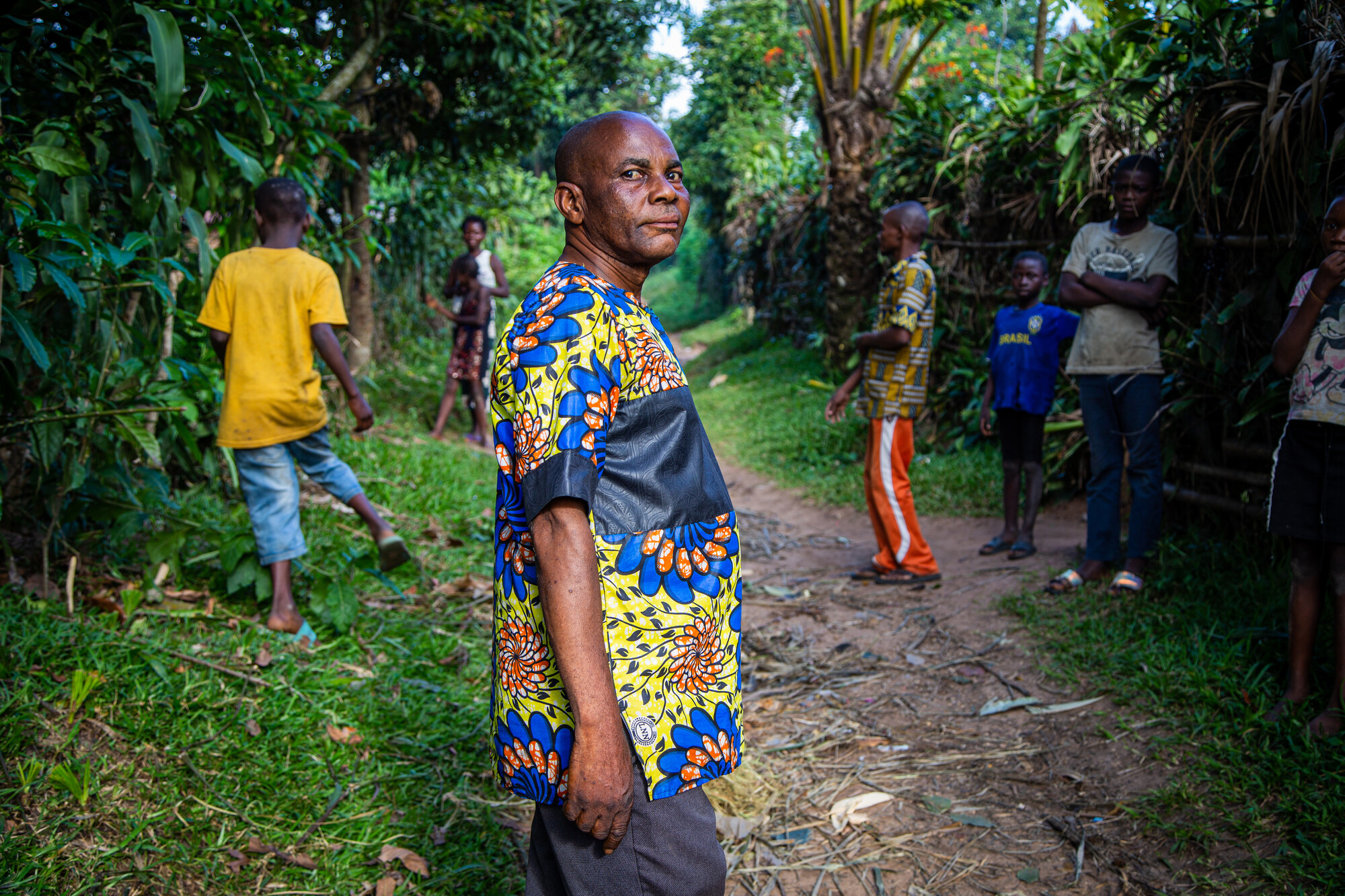 When conflict struck the Kasai region in the Democratic Republic of the Congo, Delphin Kitukusa lost his brother and sister-in-law to the violence. And just like that, he was caring for their four children in addition to his own five children. Getting water for so many people was a daunting task. They would journey to a river near their home in Kikwit, a trip that could take up to five hours, and the water they brought back wasn't even clean.
"We had been getting water so far at a stream. It's a very bad kind of water, but we were drinking it. This water provokes diseases in children."
This situation is all too common for people in Kikwit and beyond, where conflict in neighbouring regions has displaced people and means host communities don't have enough resources to share with everyone.
But compassionate people like you saw a need and stepped in to help. Your kindness has helped one of MCC's local partners, the Community of Mennonite Brethren Churches (CEFMC) in DR Congo, bring clean water solutions to the region. This has meant the world to people like Delphin. "When they settled the borehole at that place, this really strengthened us so that our children are now at ease. We can get water very easy. We are now very happy and at ease to go and get water at any time for any reason." 
Since this project began, CEFMC has drilled two boreholes in Kikwit with one more on the way. Your continued support ensures that more people like Delphin benefit from clean water. That means less sickness from waterborne diseases. We are thankful that Delphin can depend on people like you for help.
I had a problem of water, but with your help, the borehole you have built, this has become a solution for my family.
Your investment leads to creative solutions in Palestine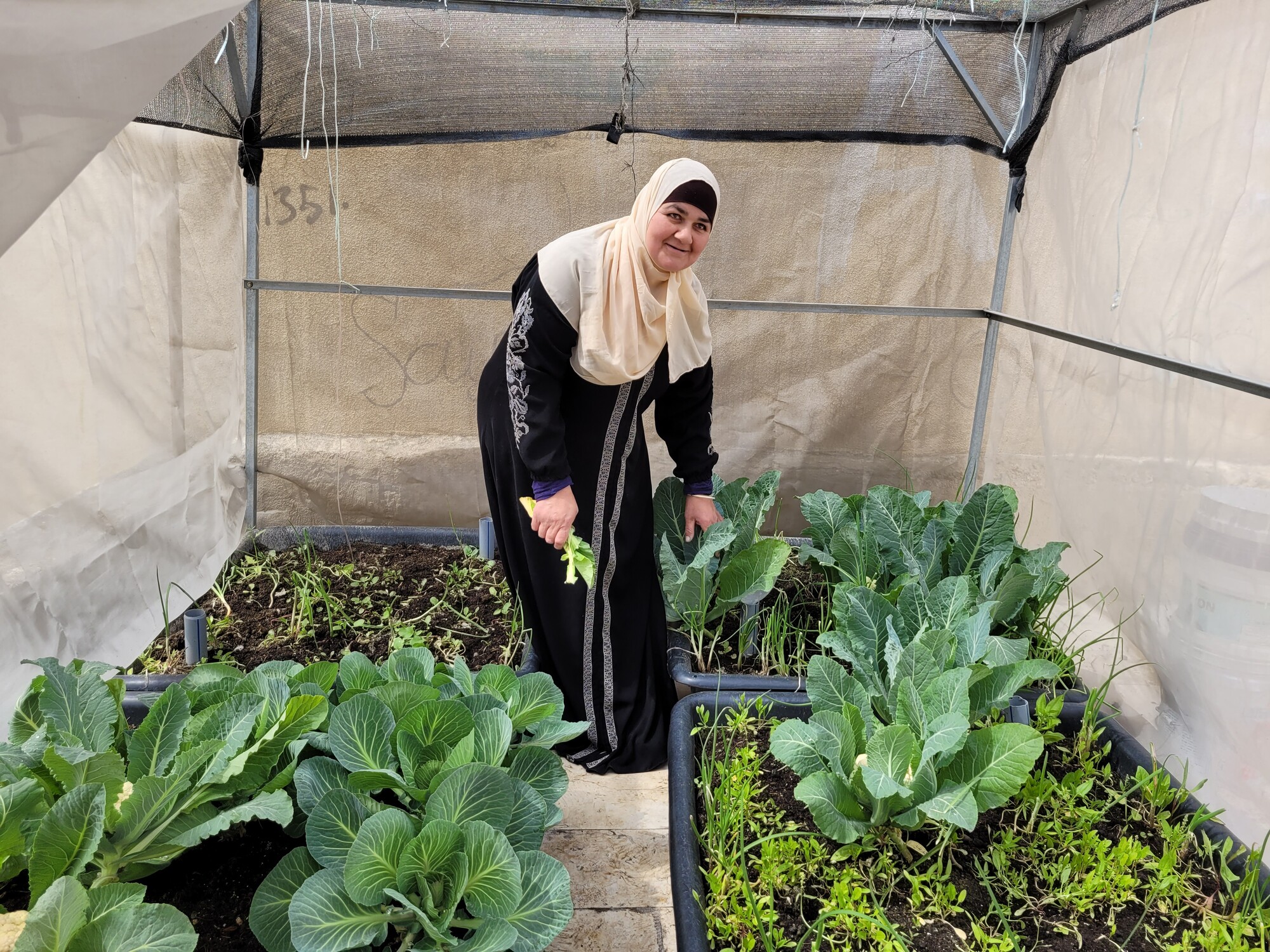 This photo might look like ordinary garden boxes to you. But underneath these garden boxes lies an ingenious water collection system that helps plants thrive even in very dry conditions. This is possible thanks to caring supporters like you. Fatima Al Takatka is able to take advantage of these rectangular "wicking boxes."
These "wicking boxes" are a local solution to an otherwise difficult situation. Because of the arid climate in Palestine and Israel, and the Israeli state's military occupation, it has become challenging to collect water for traditional agricultural practices. Fatima now pours water onto volcanic pebbles that are buried underneath the plants. That way her vegetables get the water they need by absorbing it from below. And because none of the water is lost to evaporation, Fatima only needs 40% of the water she would have used pouring it on top of the soil. As you can see in the picture, her plants are now thriving!
When you support water projects, you are transforming communities. It is difficult to describe the significance of your gift of clean water. Your generosity lightens so many loads: parents no longer worry about their children getting sick from dirty water, teachers can focus on their lessons and children can take pride in newly beautified school grounds. Thank you!