Walking with newcomers
Immigration legal aid clinic opens in Elkhart
Image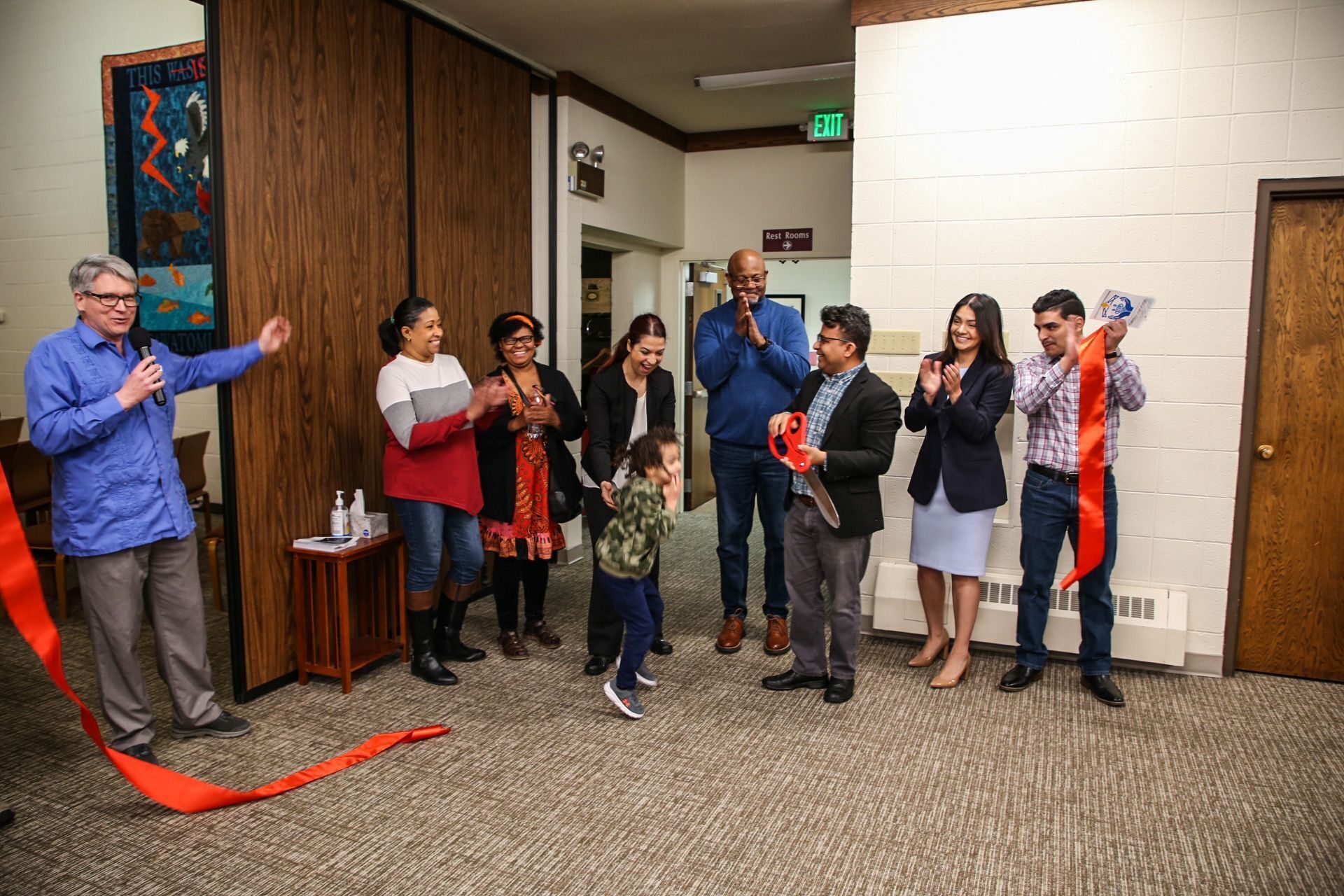 La Posada, a faith-based, affordable immigration legal aid clinic, recently opened its doors in the Elkhart, Indiana, community after years of hard work, determination and collaboration.
MCC is grateful to partner with La Posada as our missions closely align. In fact, Naun Cerrato, founder and board chair, points to a webinar hosted by MCC as a key stepping stone.
On June 30, 2020, Cerrato participated in an MCC webinar on church-based immigration legal services. That webinar, sponsored by MCC in collaboration with our partners from World Relief, turned out to be the kickstart of a three-year-long journey. "I went home that night and put together a work plan for an immigration center," recalls Cerrato.
Cerrato had seen a need in the Elkhart community where he lives and serves as pastor of Iglesia Menonita Piedra Viva. An immigrant himself, Cerrato knows firsthand how difficult it is arriving in a new area and navigating the immigration legal system.
The MCC webinar – which was part of a six-part series – explored the idea of expressing love for newcomers in tangible ways, specifically through legal services. And it linked participants with resources and contacts for how to set up an immigrant legal services program through their church communities.
The webinar connected deeply with Naun and his long-held dream of reaching out to newcomers in his community.
As a first step after the webinar, Cerrato contacted Sunnyside Mennonite Church, which shares a building with Piedra Viva, asking whether they would be willing to host the aid clinic in their building. After exploring the idea, church leaders agreed to partner with Cerrato and his congregation.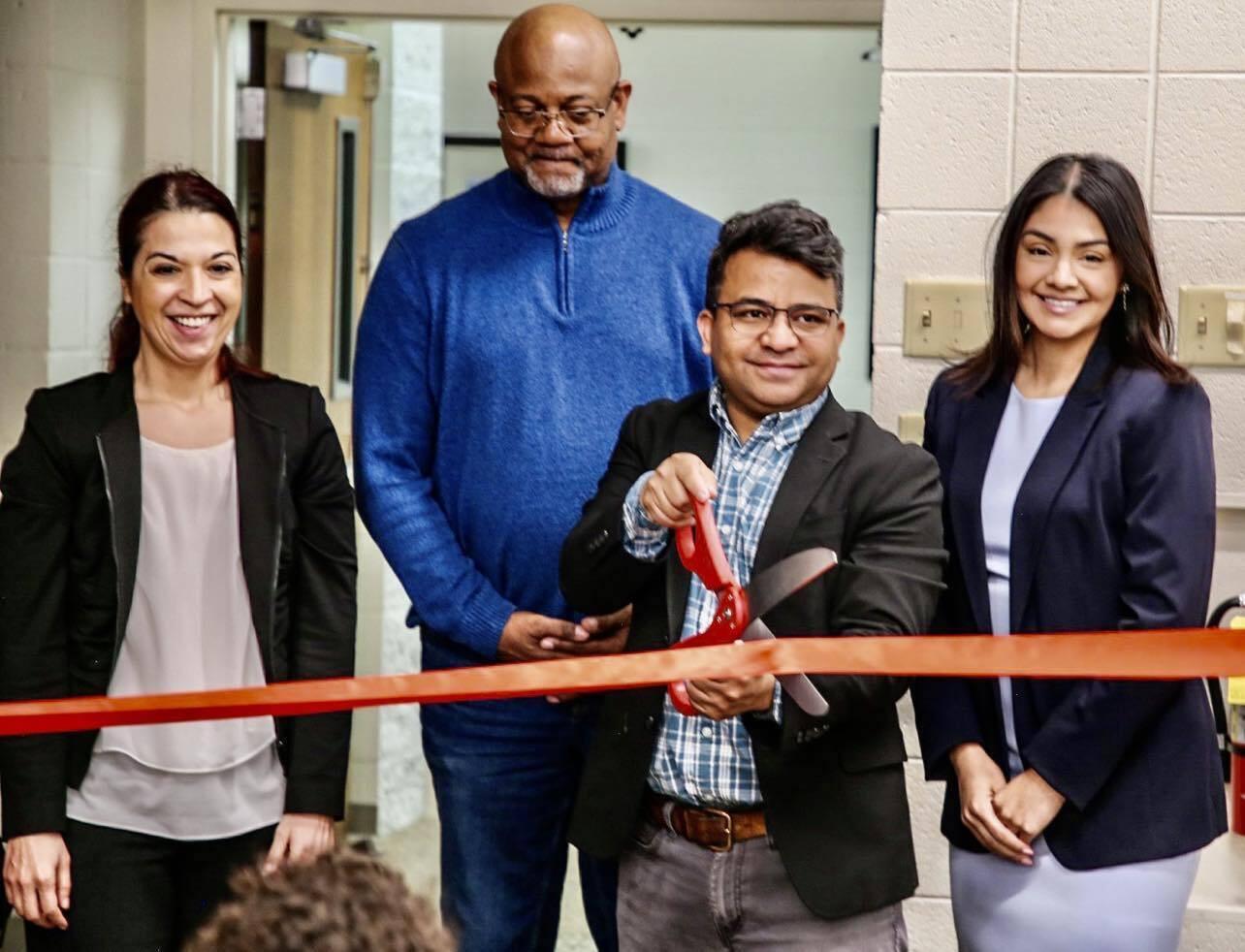 Cerrato then connected with Catholic Legal Immigration Network, Inc. (CLINIC) to begin the application process and worked with a team of local Mennonite pastors and church representatives.
Read the Mennonite Church USA article outlining the long process and how local churches united together.
Cerrato is quick to point out that he didn't do this alone. "I can say that La Posada was my dream, but sometimes it takes a community to develop a dream," he said. "This has been a community effort, all the way from those of us who have been part of this dream from the beginning to those of you who have helped us with your prayers, furniture donations and financial support."
Among the many local community members who banded together in support, Saulo Padilla, MCC U.S. immigration education coordinator, accompanied Cerrato in the process to create a board of directors and complete the application.
"One of the goals for MCC's immigration program is to walk alongside our constituent churches and support them in building capacity where needed," said Padilla. "It has been a blessing to walk with and support Pastor Naun and La Posada's board in this process since the beginning of this dream, and we look forward to our continued partnership."
MCC has also provided grants to La Posada over the past several years and has given scholarships for staff to attend immigration trainings hosted by MCC in Akron, Pennsylvania.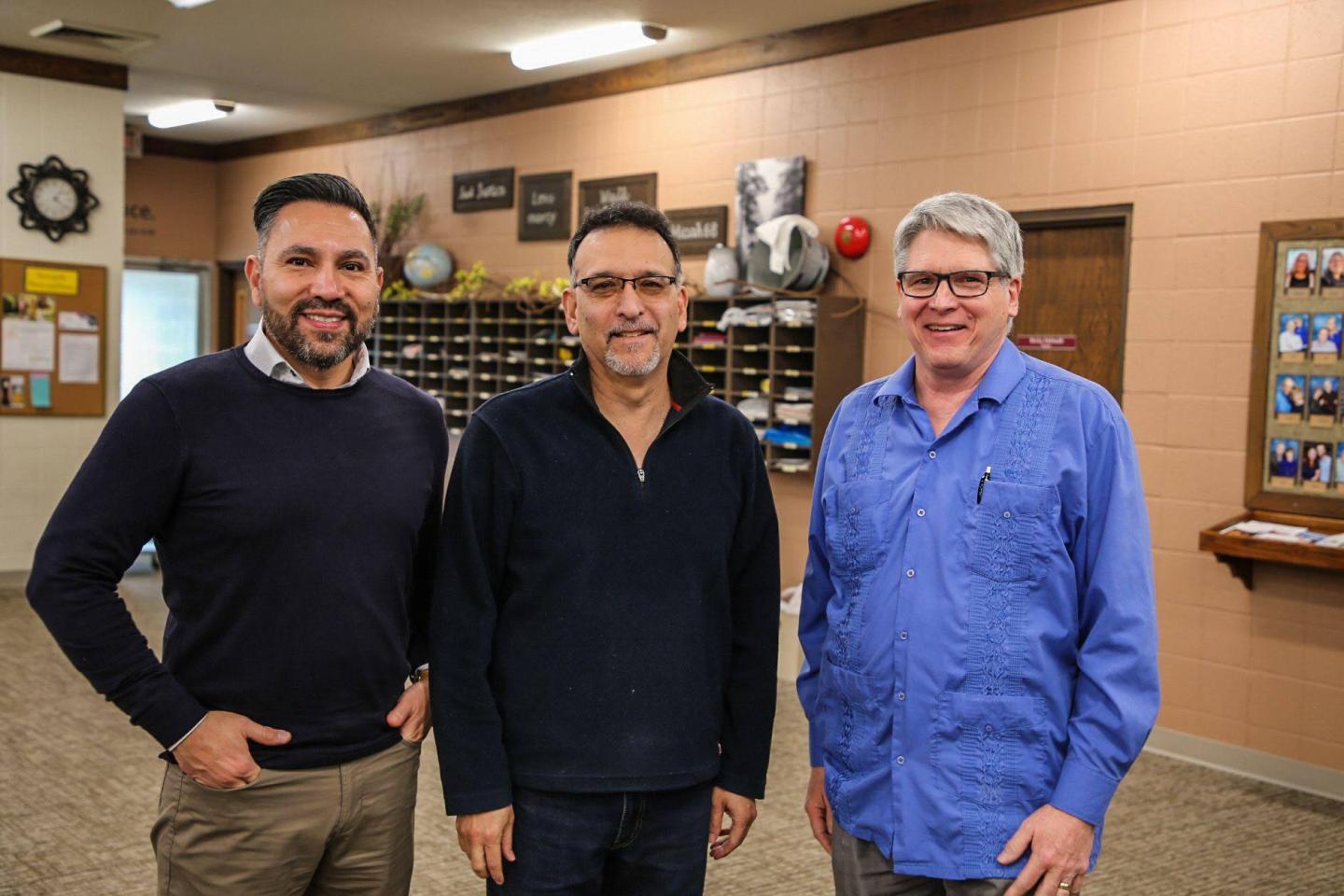 Irma Ramirez was hired as executive director of La Posada in 2022. She is passionate about immigration work as her parents are immigrants from Mexico and she has seen first-hand how difficult the process can be.
Ramirez is enthusiastic about giving back to her community after earning a high-quality education. "Immigration law can be complex and there are many risks associated with beginning an immigration case for clients who don't have legal status," she said. "My goal is to provide a welcoming and safe environment for our clients."
Ramirez values the relationships she has built with MCC staff throughout this process. "We are grateful to be in partnership with MCC," she said. "Our mission statements are connected because we ultimately have the same goal – to serve our vulnerable neighbors and allow access to basic human needs and rights."
That shared goal has Padilla excited to see what the future holds for La Posada. And he looks forward to more churches partnering with MCC on similar projects. "We invite other congregations and groups to connect with us and see how MCC can support their ministries with newcomers," he said. "By working together, we can share Christ's welcome in our communities."