Volunteer finds fellowship and fulfillment at MCC thrift shop
Image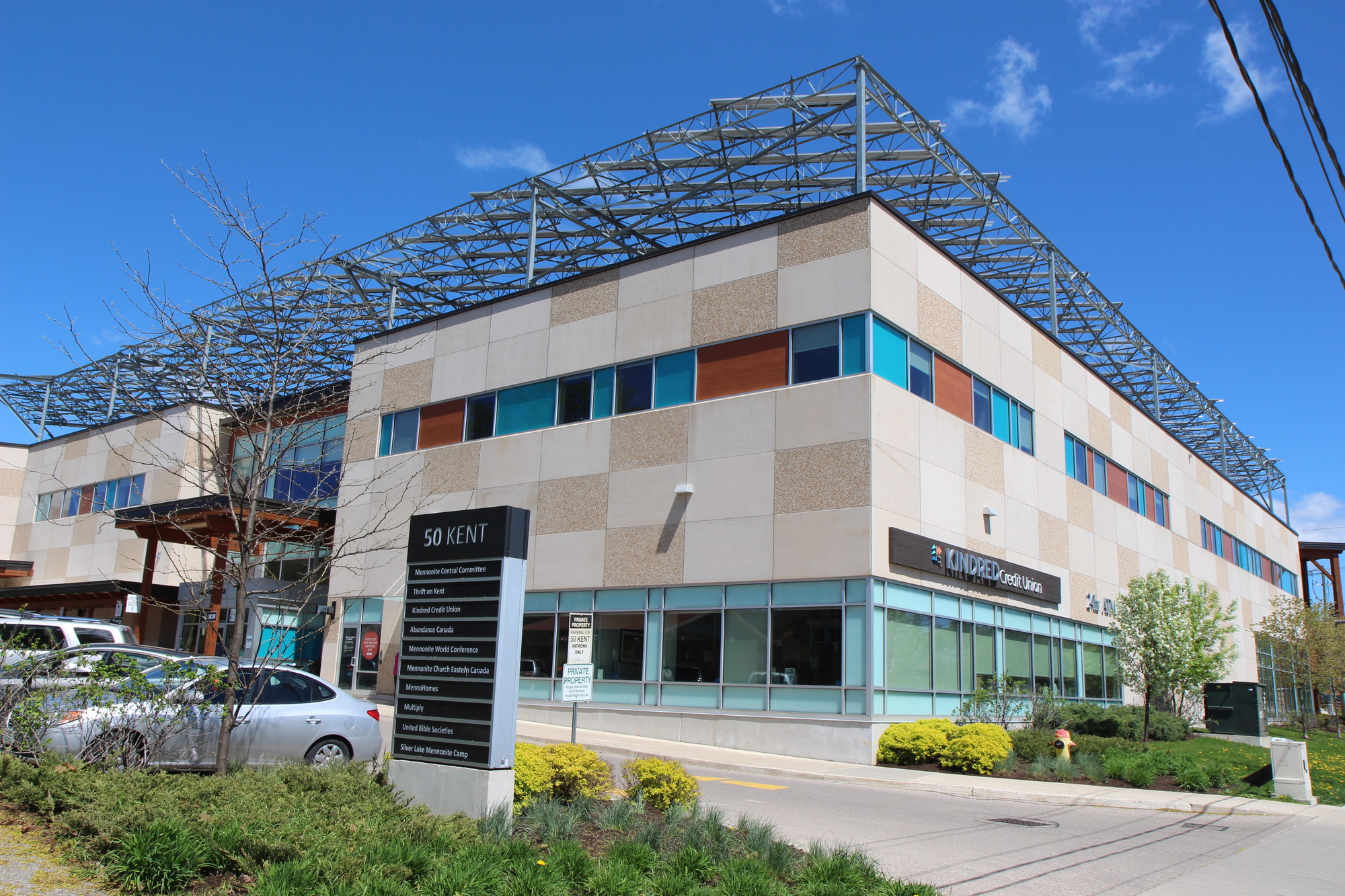 Myra Takasaki never thought a shopping trip for teacups would turn into a deeply fulfilling five-year-long volunteer job at an MCC thrift Shop in Ontario.
In 2017, Takasaki walked into Thrift on Kent, the thrift shop in Kitchener, on the hunt for cups and saucers for a high tea party she was helping to throw with her local women's group.
While she was shopping, she got to talking with some of the staff and got a good feeling.
"I really liked their philosophy of helping people globally around the world, so I just thought, this is a place I'd like to volunteer," she said.
"If I can use my skills in any way, I want to help people."
Takasaki spent her life working as a pediatric nurse and moving from country to country. In her vocation, she got used to working hard and meeting people from all walks of life.
When she left work, she felt she needed something to occupy her time and social life.
To date, Takasaki has banked nearly 400 volunteer hours there working behind the till at Thrift on Kent, helping out at special events and even serving on the board.
"I just want to be helpful … If I'm not working, I'm volunteering."
Jodi VanNoord, the volunteer coordinator at Thrift on Kent says volunteers like Takasaki make light work of running the shop.
"It's like she sees the big picture of connecting with others and the impact that can make on the overall experience of all volunteers," VanNoord said.
"I feel like people feed off her positive presence."
Although people from many different backgrounds volunteer at MCC Thrift, some of the volunteers have historical knowledge of MCC because they grew up attending Mennonite churches.
Takasaki grew up Baptist, and was familiar with Mennonites, but doesn't share the heritage or religious practices of many of her colleagues at Thrift on Kent.
She says that never seemed to matter.
"I've always enjoyed [MCC thrift shops] because of the warmth that you feel when you go to those stores. They're not judgmental at all and they just welcome you," she said.
"They're really supportive and it makes you want to volunteer there. And you know their heart is in the right place."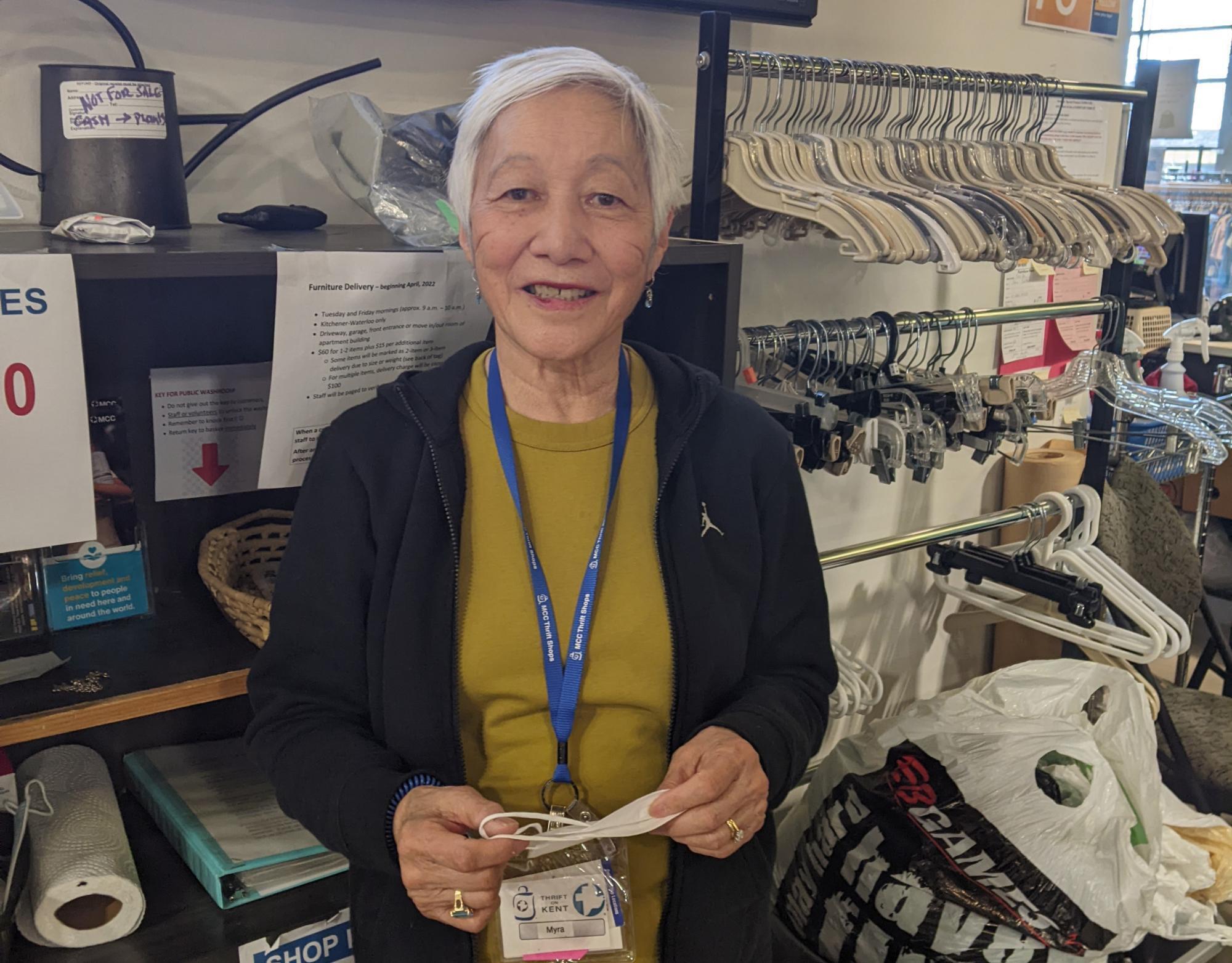 Pandemic challenges
The last two years have been a challenge for Takasaki because of the pandemic.
Being over 70 and struggling with some health issues, she was afraid to be in a front-facing job like working the till at Thrift on Kent.
Even though she hasn't been volunteering at the thrift shop lately, that hasn't kept her from building on her relationships with fellow volunteers.
"They're in my life. We've gotten through this pandemic only because of the fellowship that you get from them," she said.
"They text me all the time or email me funny stories just to keep our spirits up. Because it has been a very difficult year, especially if you rely on other people to bring you joy in your life."