A valuable addition of an IVEP participant to an educational service program
A reflection of a learning experience from a current partner organization of IVEP
Image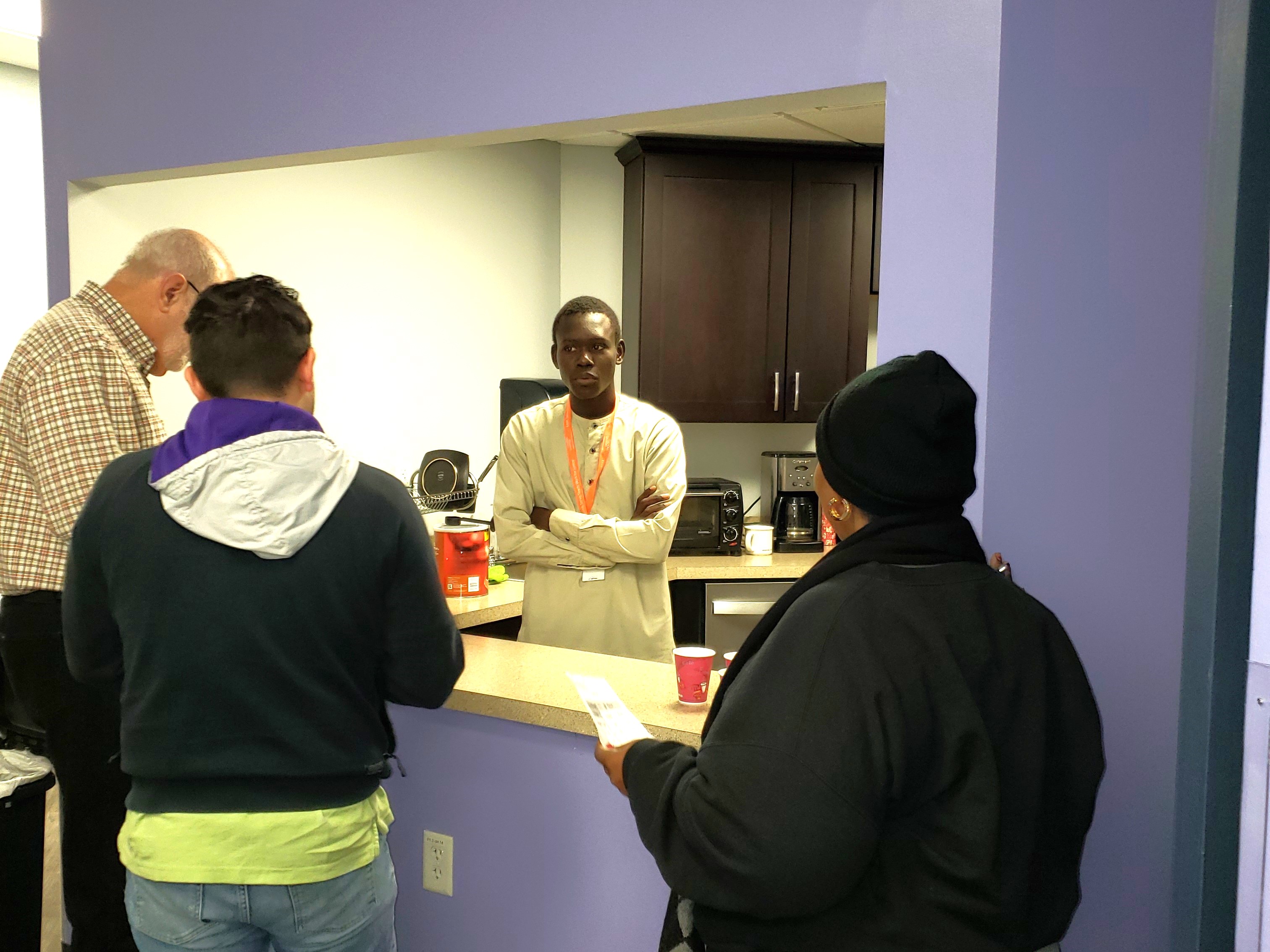 Header photo: Adonis Kodjihiti engages with students during break at Esperanza Center. Esperanza Center photo/Diana Siemer
Esperanza Center is one of the programs found in the Community Services Division of Catholic Charities of Baltimore. We serve the community as an Immigrant Outreach Center. Our services include Immigration Legal Services, Health Services, Social Services, Educational Services and Client Services. (Client Services is everything else otherwise not related to legal, health, professional case management or education.) We serve individuals and families from over 30 different countries, many of whom are newly arrived in the U.S. Esperanza has been an important resource to this vulnerable population for over 60 years and we are very passionate about what we do.  
Adonis Kodjihiti came to us this year from Chad, through our newly formed partnership with IVEP, and is currently working with our Educational Services program. This program provides English language classes for adult immigrants through use of professionally trained volunteer teachers.
We have been very fortunate to have Adonis join our small team. He is fluent in French and Arabic, almost completely fluent in English and is learning Spanish at a positively alarming rate! His language skills are formidable. He is also very rapidly learning about U.S. culture both formal and informal, which includes workplace skills as well as how to navigate the urban landscape of Baltimore. An example of both of the above sets of skills is how quickly he is learning to use idiomatic language. You may realize that here in the U.S., we speak in idioms, which can be very confusing, even for an almost-fluent English speaker. Adonis surprises us every day by asking about an idiom when he hears one, and then using it almost right away — such a joy to language professionals!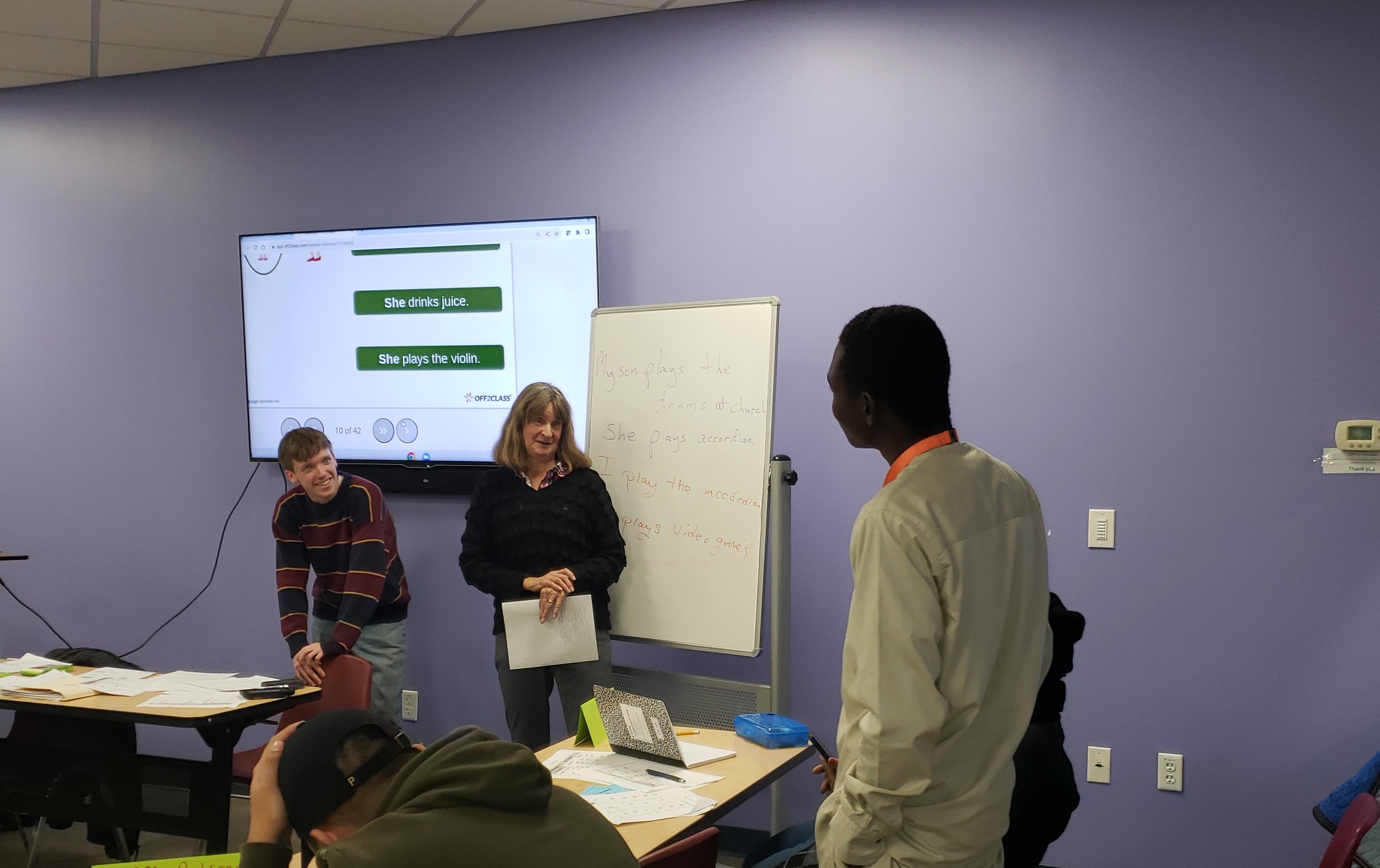 One challenge Adonis has faced at Esperanza has been regularly crafting emails and formal written documents in his third language of English. He spends a part of each day continuing his training in these areas.
The above-mentioned issue has not stopped Adonis from rapidly becoming an integral part of our team, however! Adonis is willing to undertake any task with all his heart, and he has already made great strides on two big projects: our Educational Resource Library and organizing our office supplies.
During our student registration, and the first couple of weeks of classes, our Educational Services team is at its busiest — especially at the start of the fall semester, which is the beginning of the school year. This was also when Adonis started! We were so thankful to have that willing pair of extra hands. Adonis had many "crash courses" in all sorts of processes, activities and tasks during his first month of work. And we understood that during that time, he was also adjusting to life in a different country.
In the last couple of weeks, things have settled down into the new routines of the year, and Adonis has done so as well — along with the rest of our staff. We are all breathing into the routines. Taking the time to debrief after new processes and programming are implemented is important, and having Adonis' unique perspective is valuable and illuminating. His questions and comments highlight things others of us may not see and we are very thankful for this.
Life is a journey and our time with Adonis is no exception. It is a joy to walk alongside him in this moment.