A Small Gesture Goes a Long Way
What may be seen as simple everyday items to us, give dignity and hope to others
Image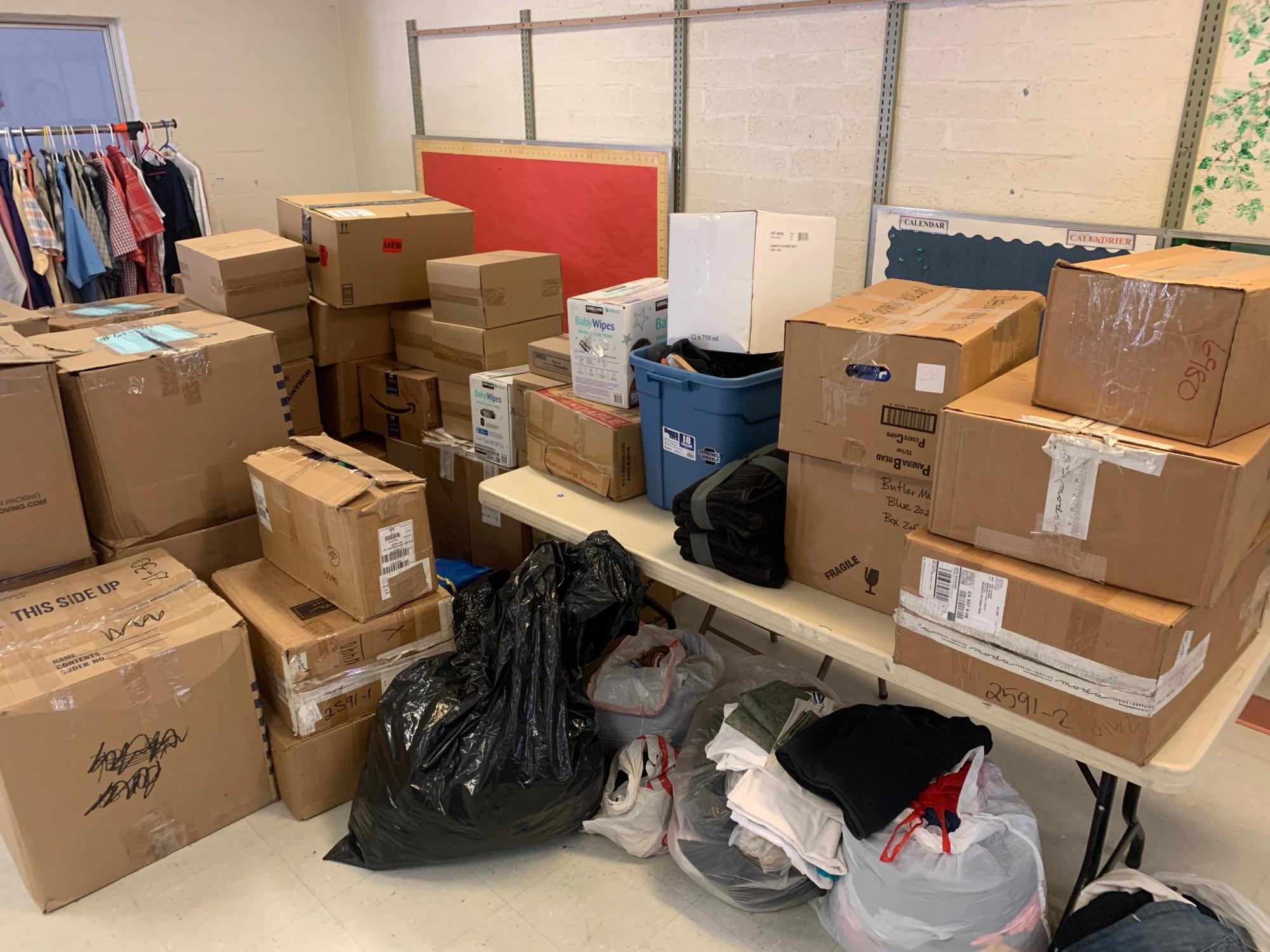 Earlier this summer West Coast Mennonite Central Committee held a campaign drive for asylum seeker kits, and we were amazed by the rapid response from our churches and supporters. In a few weeks, boxes, and boxes of much-needed supplies, such as backpacks, clothing, shoes, and hygienic items, filled our Material Resource Center.
Many of the donations came from Latino churches in California, some having personal or familiar experiences with migration; they have gone from being the recipient to the donor.
As most asylum-seekers come with little to no resources, kits containing clothing and hygiene products can help rebuild their dignity as they transition into life in the U.S. and start their asylum process. What may be seen as simple everyday items to us give dignity and hope to others.
Former West Coast Director Nate Yoder volunteered to drive down a U-Haul to Tucson, Arizona, to drop off the items at Casa Alitas Welcome Center.
"Driving through the desert, I kept thinking about the migrants who would receive the clothes, shoes, and hygiene items in the back of the truck. My prayer was that these necessities would somehow let them know their journey is seen and affirmed, there are people who care, and there is a God who loves them," said Yoder.
Casa Alitas Welcome Center is a shelter in Tucson, AZ, that offers refuge and hospitality to recently arrived migrant families and individuals seeking asylum, a program overseen by Catholic Community Services of Southern Arizona.
West Coast MCC has partnered with Casa Alitas since 2017 and has offered a service worker position, two IVEP participants, and multiple grants. During this time, the center has grown from a 5-bedroom home in a quiet neighborhood to a 200+ bed facility that oversees multiple locations and overflow church shelters.
In July, Casa Alitas welcomed more than 3,000 asylum seekers from Cuba, Venezuela, Peru, India, Georgia, and more than a dozen other countries. As most ports of entry remain closed, people are forced to enter the U.S. in-between ports. They must wait to encounter U.S. Border Patrol and DHS (Department of Homeland Security) agents, with whom they share their credible fear of returning to their country of origin. Once someone has gone through a screening process, they may be sent to a shelter like Casa Alitas.
Peggie Gessner, Casa Alitas Clothing and Donations Coordinator, said she is taken aback by the children she interacts with and the courage and stamina of their parents, who have had to leave their families behind or make the journey alone with their children.
Border and Migration Coordinator for WC MCC, Katherine Smith, is familiar with these stories all too well as she serves at Casa Alitas. In the summer of 2019, Smith did a similar drive throughout the West Coast region, picking up donations from Anabaptist churches for the center.
"Fast forward three years later," she said, "and the need is the same - families continue to arrive in the U.S seeking asylum, tired from the journey, few belongings with them."
On further reflection, Smith is saddened by the harsh reality of our immigration system; not much has changed in the last three years. Policies have only hardened, making it much more difficult for asylum seekers to access the immigration system.
"I am amazed at my community, at the resilience of Tucson nonprofits, churches, and community members. We are grateful to receive donations from church communities outside our own. The simplest act of sending a box full of underwear helps us know we are not alone that our work is not done alone, and we have supporters everywhere sending us hope and encouraging the work."
Thank you to our Anabaptist churches who have responded to our call and continue to welcome the stranger by demonstrating love and empathy and practicing hospitality. Without your support, our work would not be possible.
To find ways to support asylum seekers, refugees, and other immigrants in the U.S., contact welcome@mcc.org.