One thousand, one hundred
The Khortitsa oak tree holds a special place in the hearts of many MCC supporters.
Image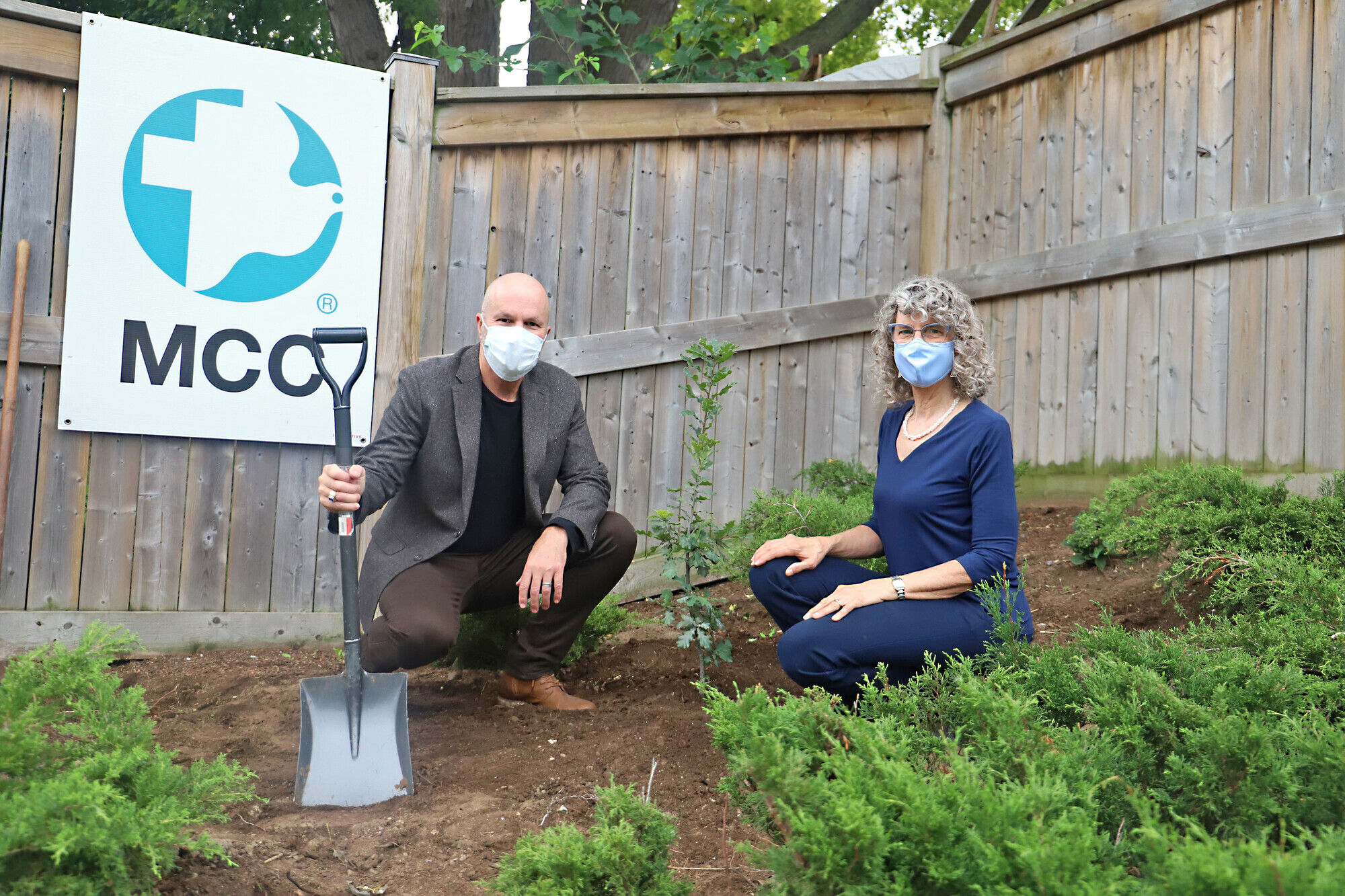 Over 100 years ago, MCC was formed to help Mennonites and others facing starvation in southern Russia (present-day Ukraine) in the wake of the Russian Revolution. MCC opened their first relief kitchen on June 16, 1922 in Khortitsa, Ukraine.
Under the shade of a Khortitsa oak tree, MCC fed these refugees. This Khortitsa tree is said to be nearly 1000 years old. For many whose parents and grandparents were supported by MCC in Ukraine in the 1920s, the tree is a symbol of the new life they were given in Canada. The Khortitsa Oak continues to hold a special place in the hearts of many MCC supporters.
In celebration of 100 years of relief, development and peace in the name of Christ, an oak tree, born from an acorn of the legendary Khortitsa Oak outside of MCC's original location in Ukraine, was planted at our Kitchener office.
Our MCC Ontario Khortitsa is now part of a sound installation featuring a recording of an April morning sunrise at the ancient oak tree in the Khortitsa suburb of Zaporizhzhia, the same tree that refugees gathered under in 1920.
This initiative is part of Contemporary Art Forum Kitchener and Area's Stay with Me exhibit. From the CAFKA website, Stay with Me is a A declarative, yet vulnerable and tender invitation that beckons us to pause, reflect and come together – not only around the discourses, ruptures and speculative possibilities in the artworks presented – but also with each other. Recent events have brought into sharp relief the uncertainty and tenuous nature of our shared existence – social vulnerabilities, divisions, and yearning for belonging. How might we honour traditions, disruptions, differences, while collectively forging ahead? Stay with me… cultivates reciprocity for the individual and collective – offering public platforms, with and without words, while advocating for acts of care, accountability and learning/ unlearning in community with one another.
We invite you to download the free app echoes.xyz and listen. When you are close to the tree this project should show up, or search for One thousand, one hundred. More information about this sound installation and One thousand, one hundred can be found here.