National Day for Truth and Reconciliation
September 30, 2023
Image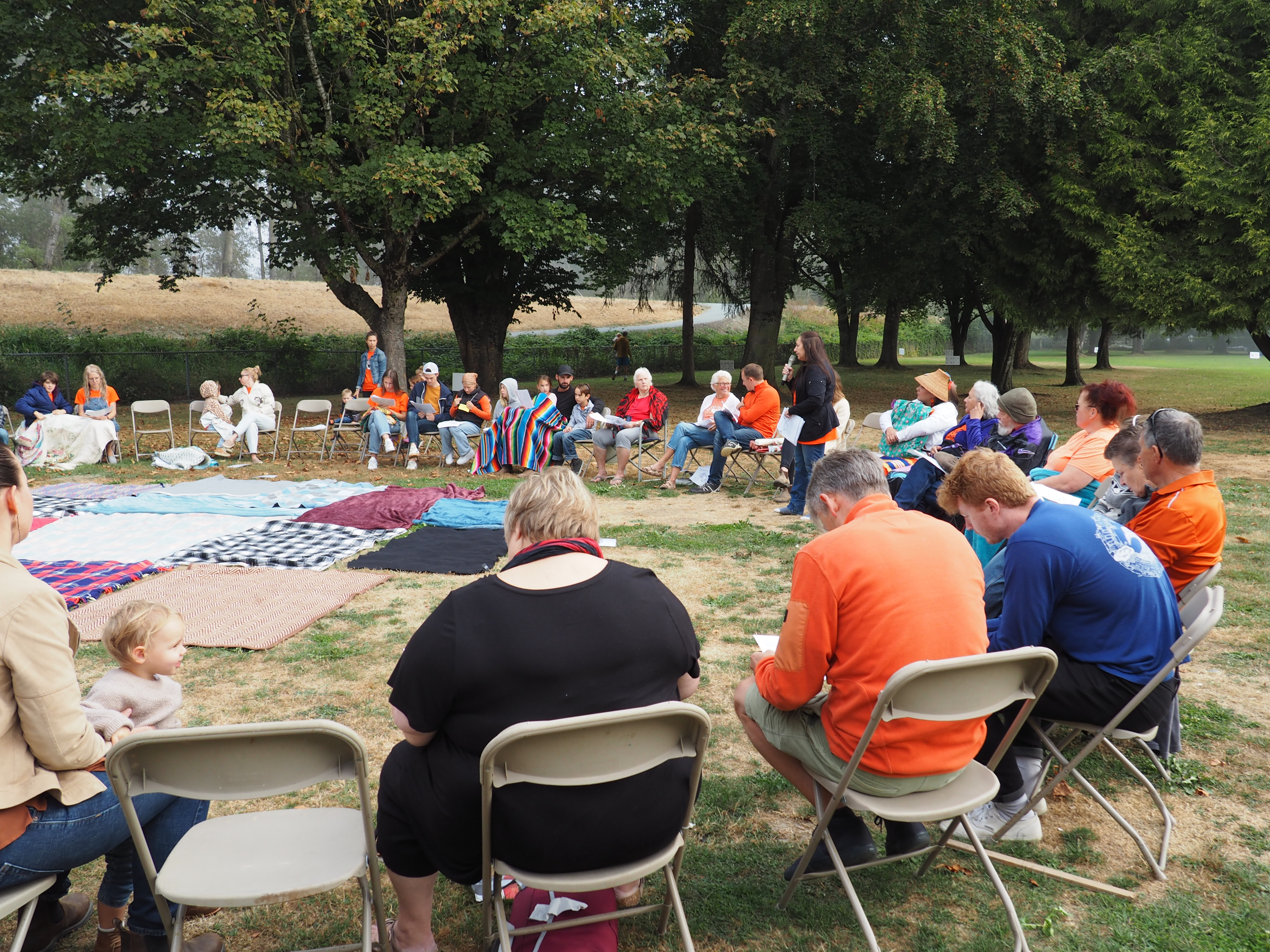 September 30 is Orange Shirt Day, a grassroots campaign founded by Phyllis Webstad. Orange Shirt Day grew out of her own experiences and the experiences of other residential school survivors who attended St. Joseph's Mission near Williams Lake, British Columbia. It's a day to honour the healing journeys of residential school survivors and their families and a time to engage in meaningful discussions about the history and legacy of the residential school system.
Orange Shirt Day has become an important opportunity to open up dialogue on anti-racism and anti-bullying. This day is meant to also encourage deeper reflection, learning and public dialogue on the relationship between Indigenous and non-Indigenous peoples.
In June 2021, the Government of Canada passed Bill C-5 to name September 30 as a federal statutory day. It is observed as the National Day for Truth and Reconciliation. This directly responds to the Truth and Reconciliation Commission's Call to Action #80. Action #80 calls upon the federal government, in collaboration with Indigenous Peoples, "to establish, as a statutory holiday, a National Day for Truth and Reconciliation to honour survivors, their families and communities, and ensure that public commemoration of the history and legacy of residential schools remains a vital component of the reconciliation process."
We encourage you to also create time and space on September 30, and throughout the year, to reflect on the ways we can all participate in reconciliation.
Learning Resources
Below are some suggested resources to assist you in this journey. This list is not meant to be exhaustive, but it will help you get started. We are also providing a list of some events happening in the Lower Mainland area of BC.
Events in BC
Stetís ímexstowx – Walk Beside Us | September 30, 10am – 2pm
o Civic Plaza/Thunderbird Square, 32315 South Fraser Way
o Semá:th X̱ó:tsa: Sts'ólemeqwelh Sx̱ó:tsa / Great-Gramma's Lake performances at 11am and 1pm
Chilliwack School District: Orange Shirt Day Pow Wow | Sept 29-30 | Chilliwack Secondary School
Check with Doig River First Nation for possible events.
National Day for Truth and Reconciliation 
September 30, 5:00 pm - 7:30 pm
Derek Doubleday Arboretum, 21559 Fraser Hwy, Langley 
o 5:00- 6:30pm A Time to Reflect and Recommit to Reconciliation

o 6:30 - 7:30pm Honouring of the Children (speakers, drumming and candlelight walk)
Sto:lo Commemoration Ceremonies | September 29-October 1 | Fraser River Heritage Park
National Day for Truth and Reconciliation | Sept 30, 2-3:30pm
Lheidli T'enneh Memorial Park, Prince George
Includes ceremony, community round dance and community drum circle.
Get in touch with our team
Contact Bridget Findlay, MCC BC Indigenous Neighbours Program Coordinator at 604-850-6639 or by email at bridgetfindlay@mccbc.ca