MCC renews its response to Cyclone Freddy's destruction in Malawi
Image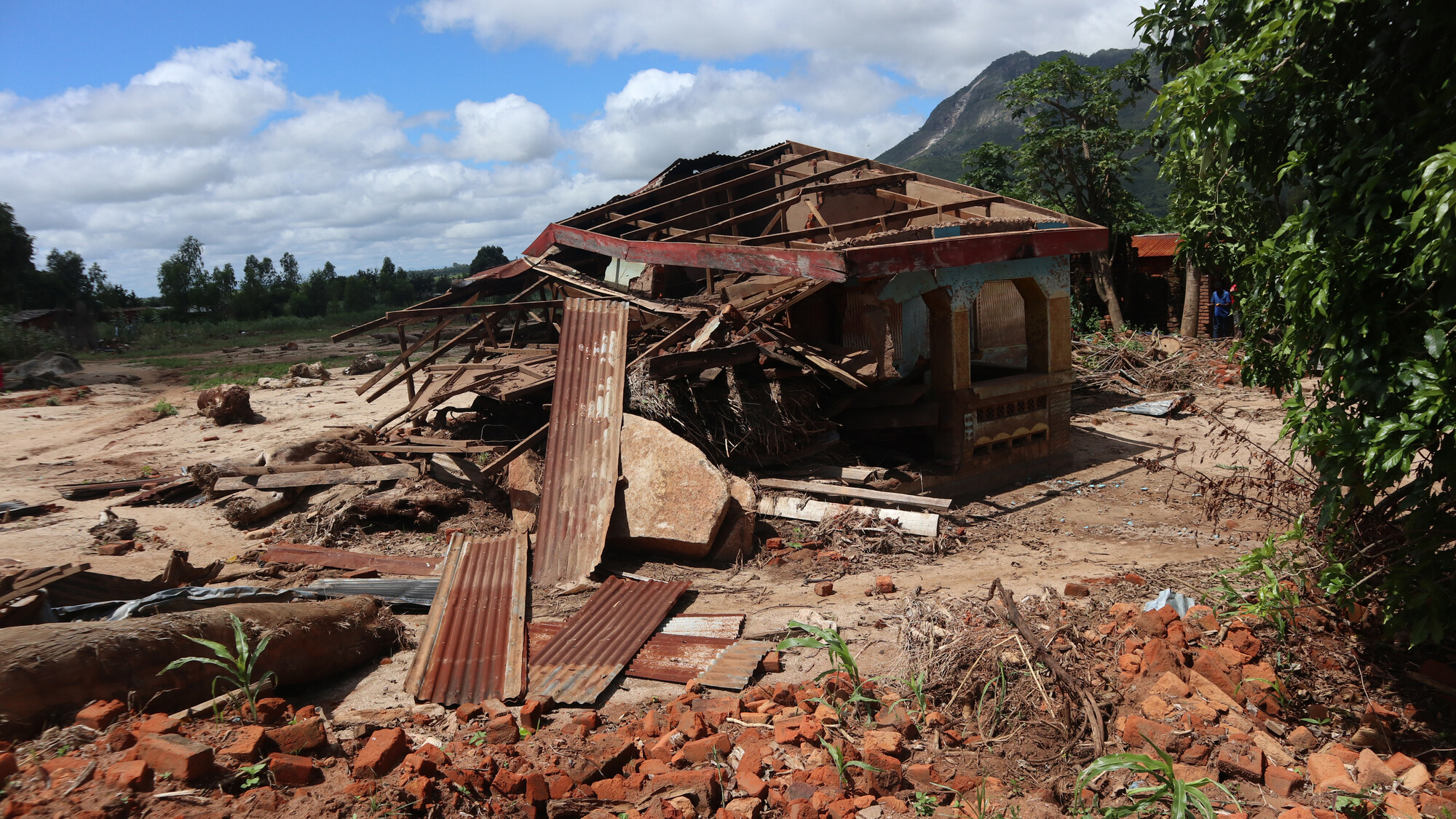 After an initial three-month program of emergency food distribution, Mennonite Central Committee (MCC) has finalized the next phase of its relief response to the widespread destruction in Malawi caused by Cyclone Freddy. Through its account at Canadian Foodgrains Bank, MCC is continuing to provide food assistance for 500 households, approximately, 2,500 people, in the Mulanje district with the help of local Brethren in Christ (BIC) churches.
The Mulanje district was hit particularly hard by Cyclone Freddy. The four-day storm brought devastating rain, floods and mudslides in March, killing more than 1,400 people and displacing nearly 500,000. Infrastructure like roads, healthcare facilities, farms and schools were heavily damaged, severely affecting the livelihoods of those who were able to remain and making it hard for relief to be delivered.
All of the people MCC is supporting lost their homes to the deluge, with more than half seeing their crops or livestock entirely wiped out, leaving nothing to harvest and nothing to provide any income for the next year. MCC Zambia and Malawi Representative Eldon Wagler says the collaboration between MCC, local BIC churches and staff of the BIC's relief and development arm, Compassion and Development Services (CODES), has had a significant benefit to the people of the Mulanje district.
"Often it is very difficult to get to an area that's just experienced a disaster, but within a week of Cyclone Freddy making landfall, MCC and BIC-CODES personnel were present in Mulanje," says Wagler. "Their intimate knowledge of the area and the people, combined with their experience in relief situations, enabled MCC-funded relief supplies to reach those who'd been affected as quickly as possible."
The new iteration of this project will fund eight months of food relief, after which the project will be reevaluated as the needs in the area evolve. In addition to ongoing food distributions, MCC is also sending a shipment of 3,000 handmade comforters, 1,000 relief kits and 1,760 school kits to those affected by the hurricane.
Give where needed most
Every donation makes a difference.