MCC Ontario announces new executive director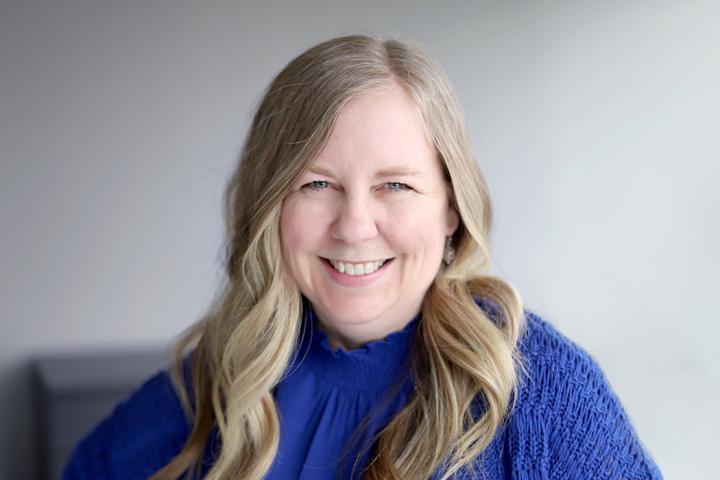 The board of directors of Mennonite Central Committee Ontario (MCC Ontario) is pleased to announce the appointment of Michelle Brenneman as executive director, commencing June 1, 2023.
Michelle is the current director of human resources at MCC Ontario and a member of the Senior Leadership Team. Michelle started her work with MCC Ontario 16 years ago in the Restorative Justice program (2007-2012). She then moved into the role of human resources coordinator (2012-2018), followed by her transition to the director of human resources role (2018 to present).
Michelle has a MA in Conflict Transformation from the Center for Justice and Peacebuilding at Eastern Mennonite University, her Certified Human Resource Leader designation (CHRL) and an Ontario Teachers Certificate (OTC). She is committed to ongoing education and learning, enhancing her skills in each new role.
"Michelle has a demonstrated track record of being a thoughtful culture leader and strategic thinker, who is both innovative and creative. She is highly respected across the MCC system and has contributed to a multiple number of significant projects. Provincially, she has provided outstanding leadership to MCC Ontario's core functions, including human resources, information technology, facilities, volunteer management and administration. Michelle also spearheaded our COVID-19 pandemic response, effectively supporting the health and wellness of staff, volunteers and program participants through that challenging, rapidly changing period." shared Lynn Rempel, chair of MCC Ontario's board of directors. "We believe Michelle's strong leadership experience combined with her deep passion for the work and mission of MCC make her an excellent choice to lead MCC Ontario forward in the next years." Lynn continued.
Retiring  Executive Director John Head said, "I am excited about the leadership Michelle brings to this position and looking forward to working even closer with her during this transition."
"I am thrilled to be moving into the role of MCC Ontario executive director," said Michelle, "I am grateful to be leading an organization with staff that are passionate and committed to relief, development and peace in the name of Christ. I look forward to continuing to build on the incredible legacy of MCC."