How the gift of school supplies can change a life
Image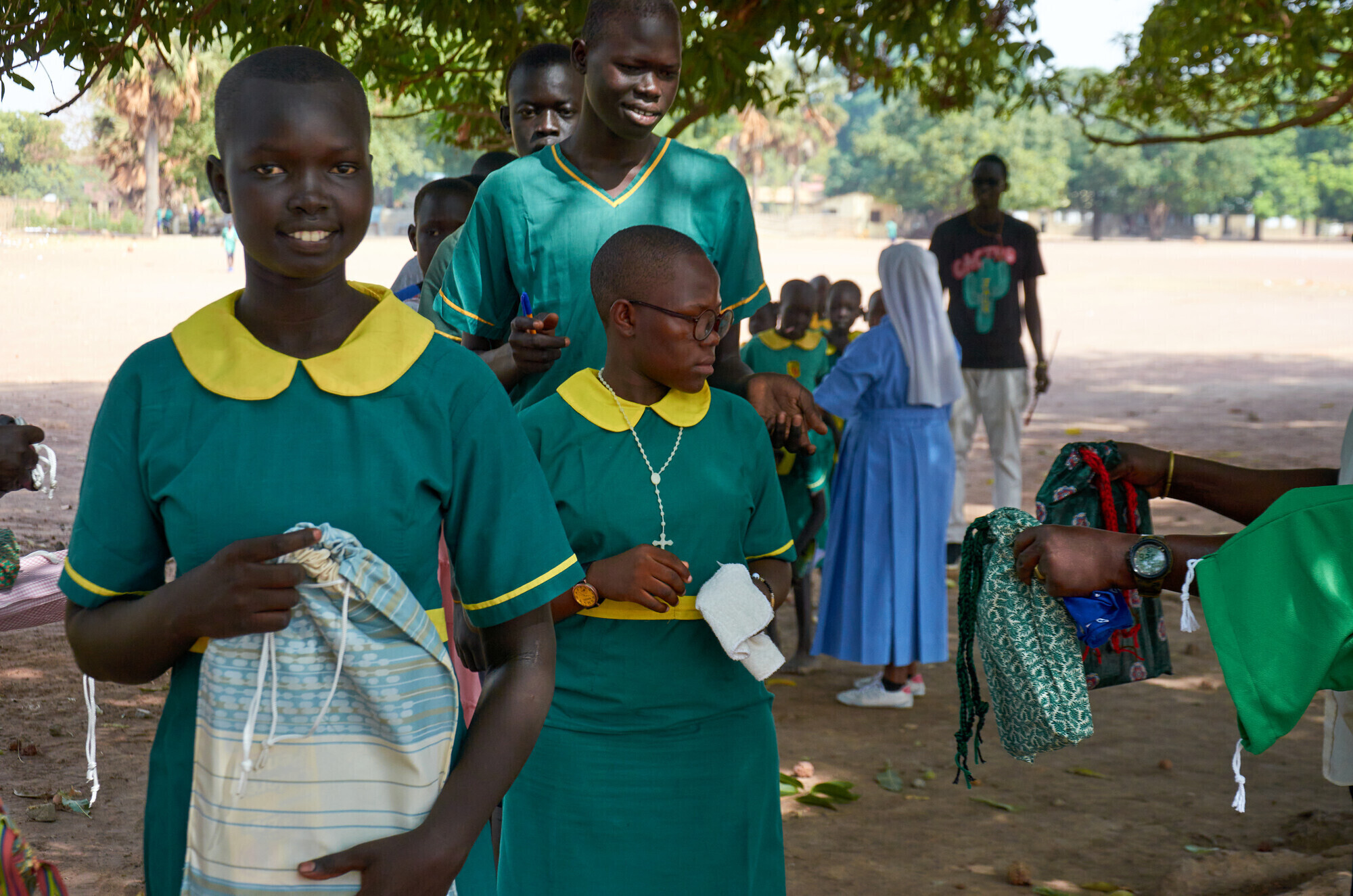 What does school look like without school supplies? For lots of us shopping for notebooks, pencils and erasers can be just as strong a memory of school as sitting at your classroom desk. But for many children around the world, getting those supplies is difficult or outright impossible, whether due to conflict, disaster or affordability. That's why MCC created school kits.
MCC's school kits offer children who don't have access to basic school supplies their educational essentials: pencils, pens, an eraser, a pencil sharpener, ruler, coloured pencils and four spiral-bound notebooks. Last year, MCC sent out nearly 90,000 school kits to children on five continents, but one of the countries that received the most was South Sudan.
Students at Rumbek Comboni Primary School in Rumbek, South Sudan, have incredibly limited access to basic school supplies. Even if they were able to find all the items in a school kit at the local market, it could easily cost more than 5,000 South Sudanese Pounds (around $7 CAD) — an entire month's wages — for the items in a single kit. The material cost of one school kit in Canada is around $8.50.
Mary Aniong Achien, 16, is a student at Comboni. She's in her eighth and final year of primary school and wants to be a doctor when she graduates. She's received a school kit both of the last two years at Comboni and says it's made a huge difference for her as a student.
"How do you take notes without notebooks? I did not understand well in class before I had them, but now I can take notes in all my classes," says Achien. "And the bag makes everything easy to carry around — otherwise we just leave our materials on the ground."
Achien also noted that she's very aware of how difficult it would be for her parents to buy her supplies like these.
"We girls — our mothers are not educated, so it is very difficult for them to get enough money. But with the school kit, my parents can buy food instead of books. May God bless the people who gave us these books."
John Gai Mabor, 17, is also a student at Comboni. He's in year seven and says he doesn't think his grades would be as good as they are without the school kit.
"The school kit is very important to me, they allow me to take my notes better," says Gabor. "You cannot be [effective] in the class without the supplies."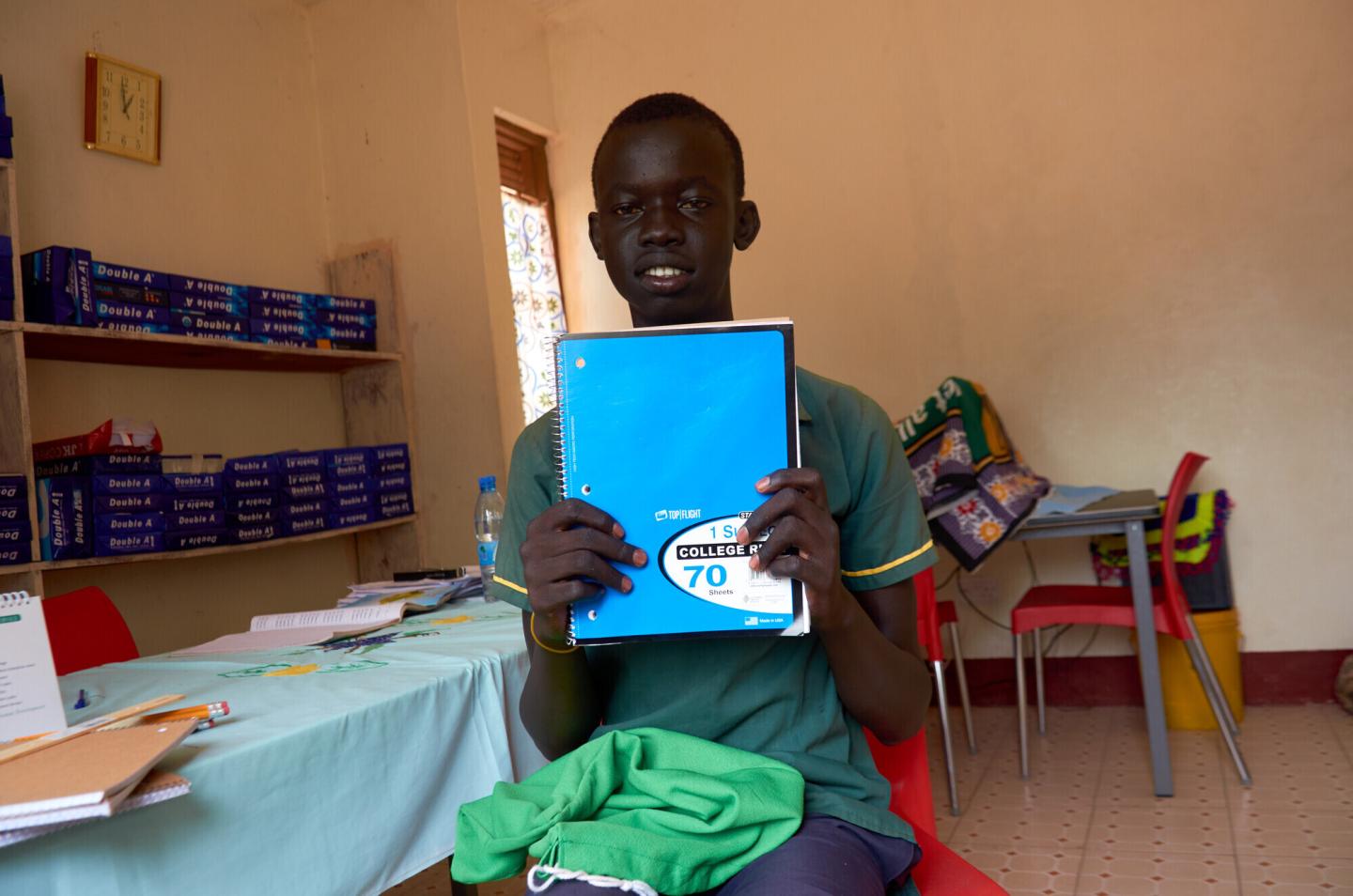 Of the 2,000 students that attend years one to eight at Comboni, most will receive one school kit each year. Principal Sister Lydia Assenga says it's very clear what impact the school kits have on the students.
"When I arrived here in 2019, I could go into the classes and see no students writing at all. Now, the students with the school kits are the ones who write. When parents want to send their children here, we can assure them their children will write and that is a big incentive," says Assenga. "God has given our school a special gift."
If you would like to help kids around the world like John and Mary receive the gift of school supplies, join the School Kit Challenge. During the month of August, we're collecting 10,000 school kits to help 10,000 kids get an education. Read more about the School Kit Challenge and learn what goes into a school kit.