Giving babies a fair shot
A vaccination clinic and MCC infant care kits help families defy odds in South Sudan.
Image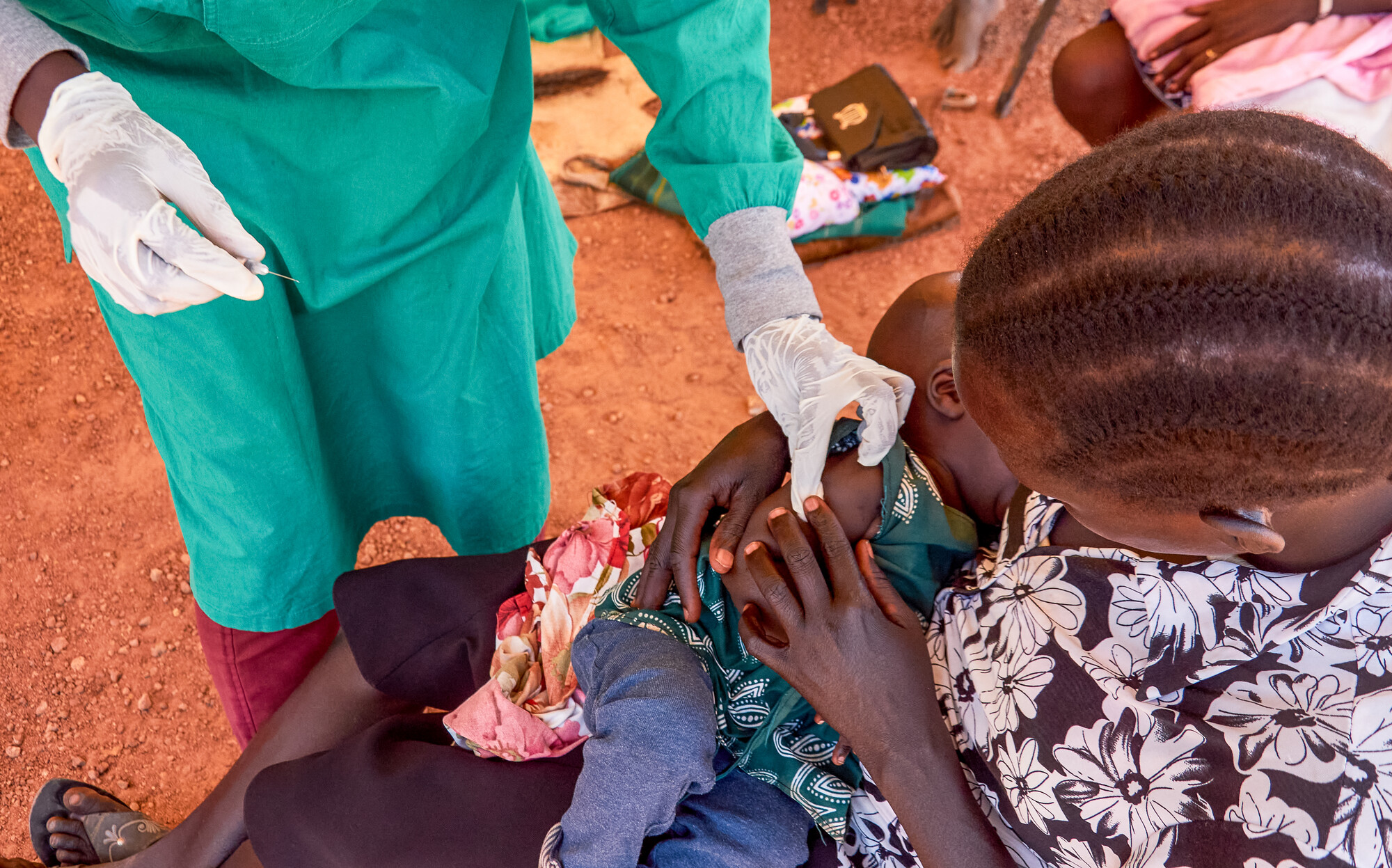 At the Mary Ward Primary Health Care Centre outside Rumbek, South Sudan, the piercing sound of a choir of nearly 100 crying infants is not cause for alarm. Rather, the wailing signals something amazing. Every Tuesday, local children arrive at a large tent outside the building to receive their vaccines.
The weekly vaccination clinic serves between 80 and 100 infants. Most are on a five-month regimen of immunizations recommended by the World Health Organization, including polio, tetanus, hepatitis B, whooping cough, tuberculosis, diphtheria and rotavirus.
The clinic provides around 3,000 infant immunizations each year and serves an area of the Lakes State in South Sudan that encompasses around 24,000 people.
One out of every 10 children born in South Sudan does not survive to see their 5th birthday. This heartbreaking statistic is caused by many factors, but access to health care for new mothers is a major one. Widespread poverty means health care is inaccessible to many women, leaving South Sudan with some of the highest maternal, infant and child mortality rates in the world.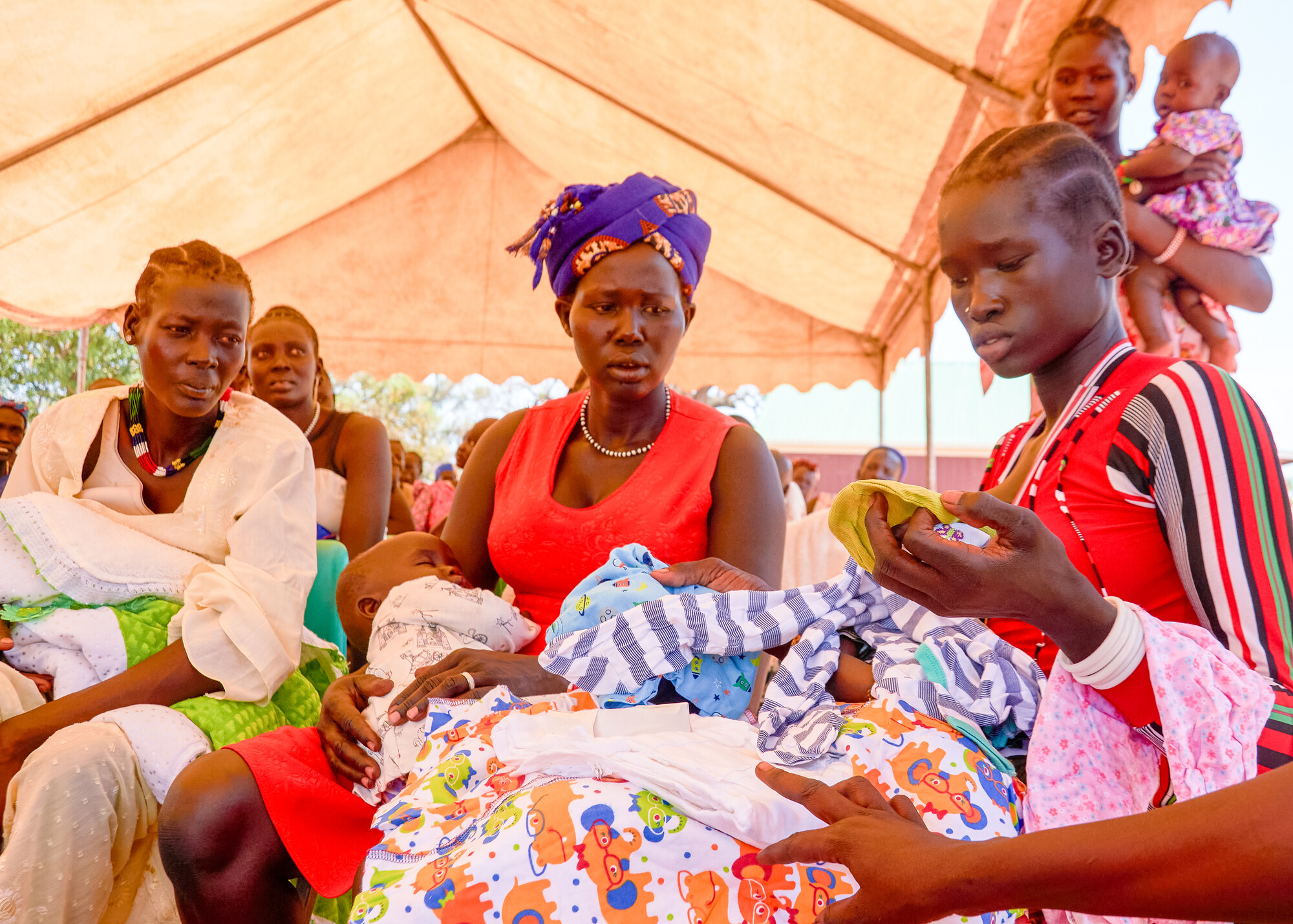 To help local children beat these odds and meet other community needs, the Mary Ward Primary Health Care Centre opened in 2020 on the grounds of MCC partner Loreto Rumbek School. Loreto provides primary school for boys and girls up to grade eight and operates a secondary boarding school for girls.
In addition to vaccines, Mary Ward offers a fully stocked pharmacy, examination rooms, a recovery unit of hospital beds and a school counselor who can address questions about mental health or puberty.
When the vaccination clinic began, staff were aware that community members had limited access to information about immunizations. As a result, many families were unsure if the benefits of vaccines outweighed the risk of negative side effects. The clinic has raised awareness about the effectiveness of vaccines.
They also began offering MCC infant care kits to mothers whose children finished the whole program of vaccinations through 9 months of age.
And it worked.
The kits provide valuable amenities for newborns, including sleepers, onesies, a blanket, safety pins, soap, socks and a cap. Even if all these items were available at local markets, which is unlikely, just one or two of them could cost as much as 3,000 South Sudanese pounds, which is around $3 or about a month's wages for many jobs at the state level. 
Mary Atheen, who was receiving an infant care kit after her 9-month-old daughter Rebecca Yar got her last vaccine, says the kit was a huge incentive. But she's also seen the difference that vaccines have made.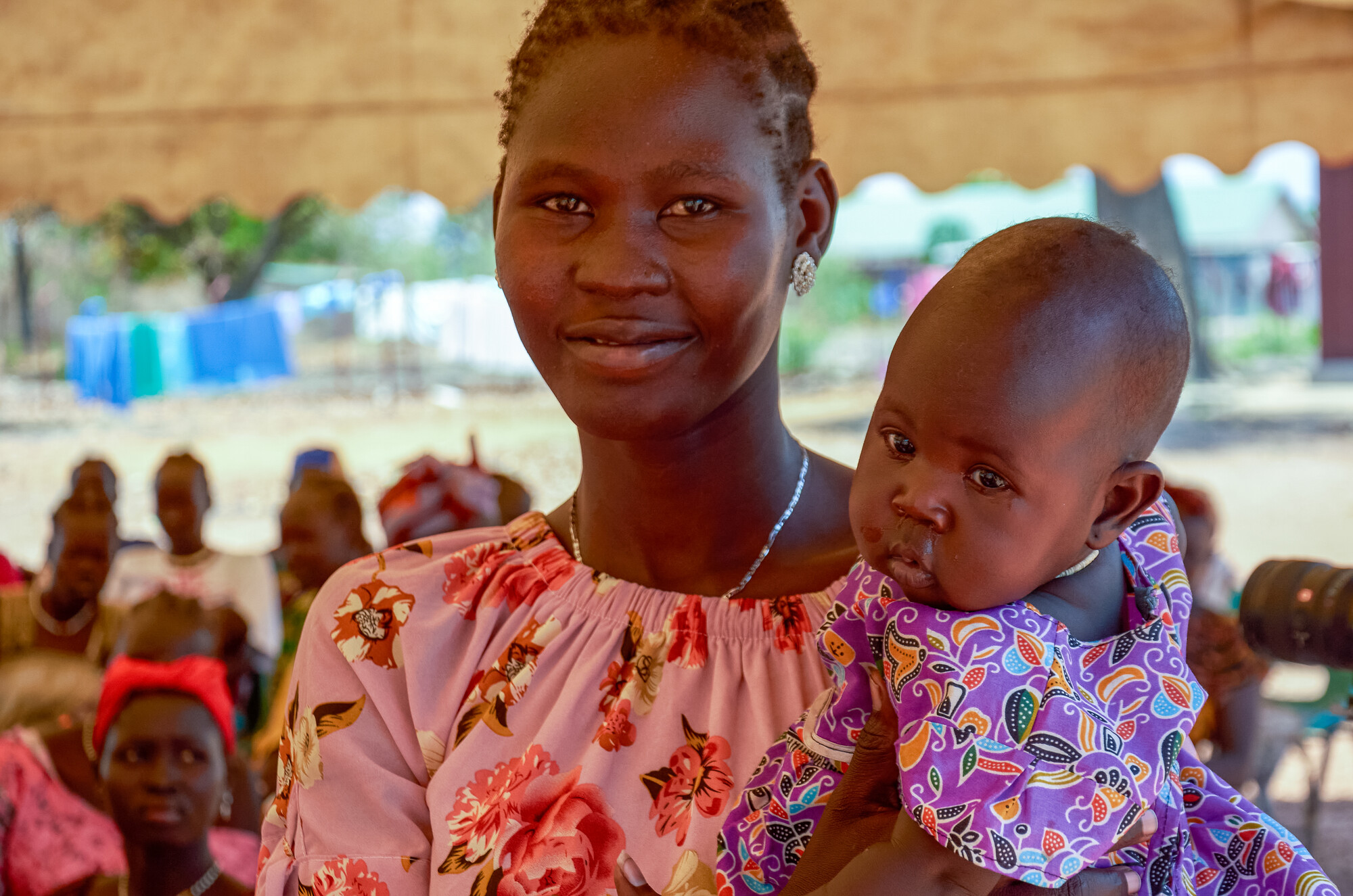 "Before, I didn't know it was such an important thing concerning the health of the child," says Atheen. "I brought my first child here as a trial to see if it would be healthy compared to other children and she was always healthy. I have seen other children with the measles or polio and my children have not had these. I'm very grateful."
Having local people involved in giving care also has transformed perceptions, says nurse Mary Alual, who manages the program and administers vaccines.
Loreto Rumbek School offers internships where students gain health care experience and have a chance to earn scholarships for nursing school. Afterward, many people, including Alual, return to the clinic as employees, raising community confidence.
"What I'm getting along with the vaccination is changing myself and the community around me."
"We've heard their feedback, that seeing their fellow women being the one giving the services, it really made them believe in us," says Alual. "I've seen mothers that have immunized their children then gave birth to more children and they bring them back, too. So, there's already a trust, the belief that we are giving them the best, that what we have is what they are supposed to get."
In addition to vaccines, the five-month program teaches mothers other health basics, like washing their hands and breasts before feeding and the connection between the health of the mother and the child.
Kana Apanyic found that simple health tips like washing an infant's face each morning make a difference, helping to clear up skin problems, for instance. The training and the vaccination clinic are transforming the community for the better, she says.
"I find it so beautiful. What I'm getting along with the vaccination is changing myself and the community around me." 
Give where needed most
Every donation makes a difference.