Food impact report - Summer 2023
Image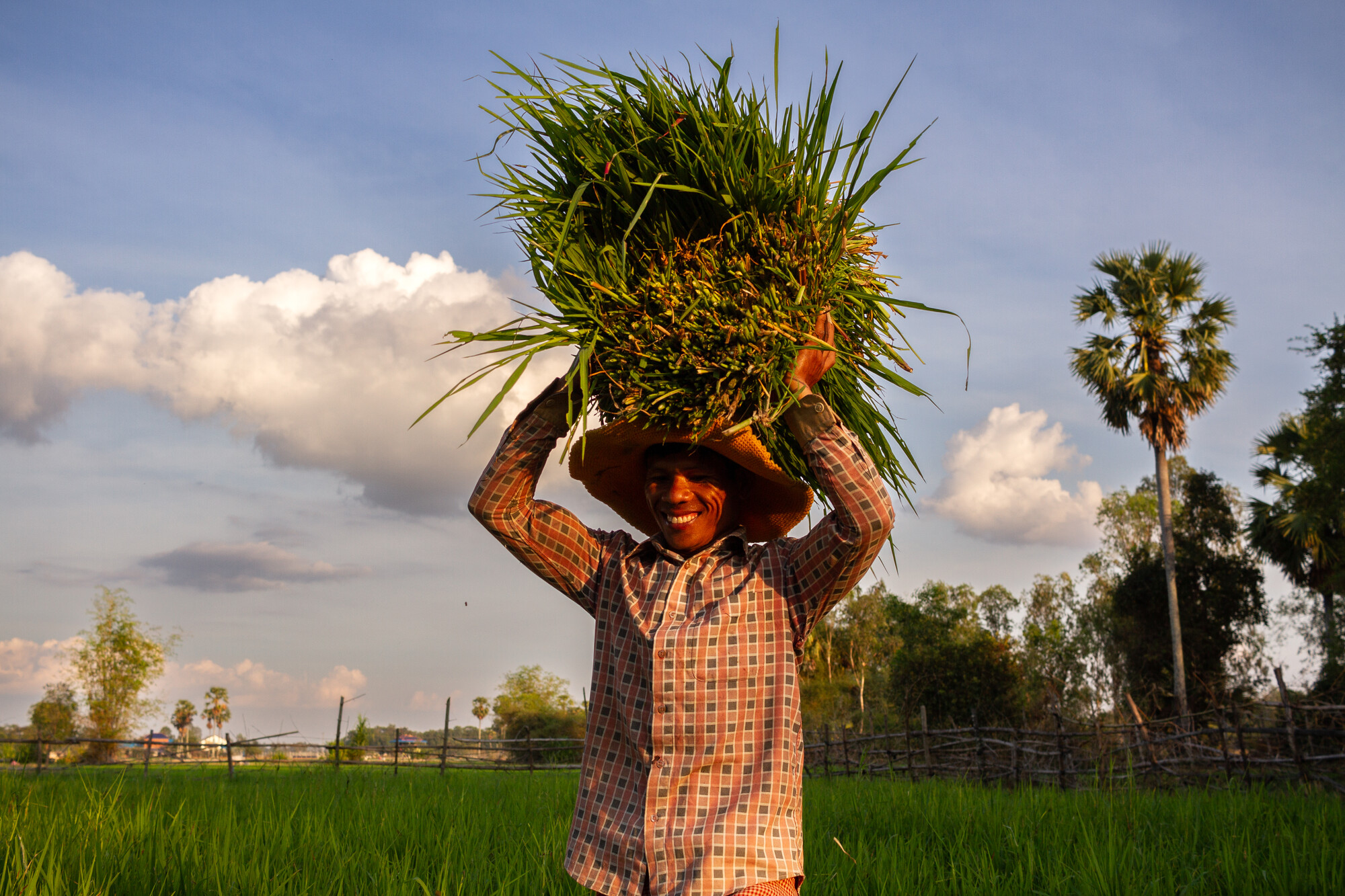 Your generosity is helping women in El Salvador restore food systems in their communities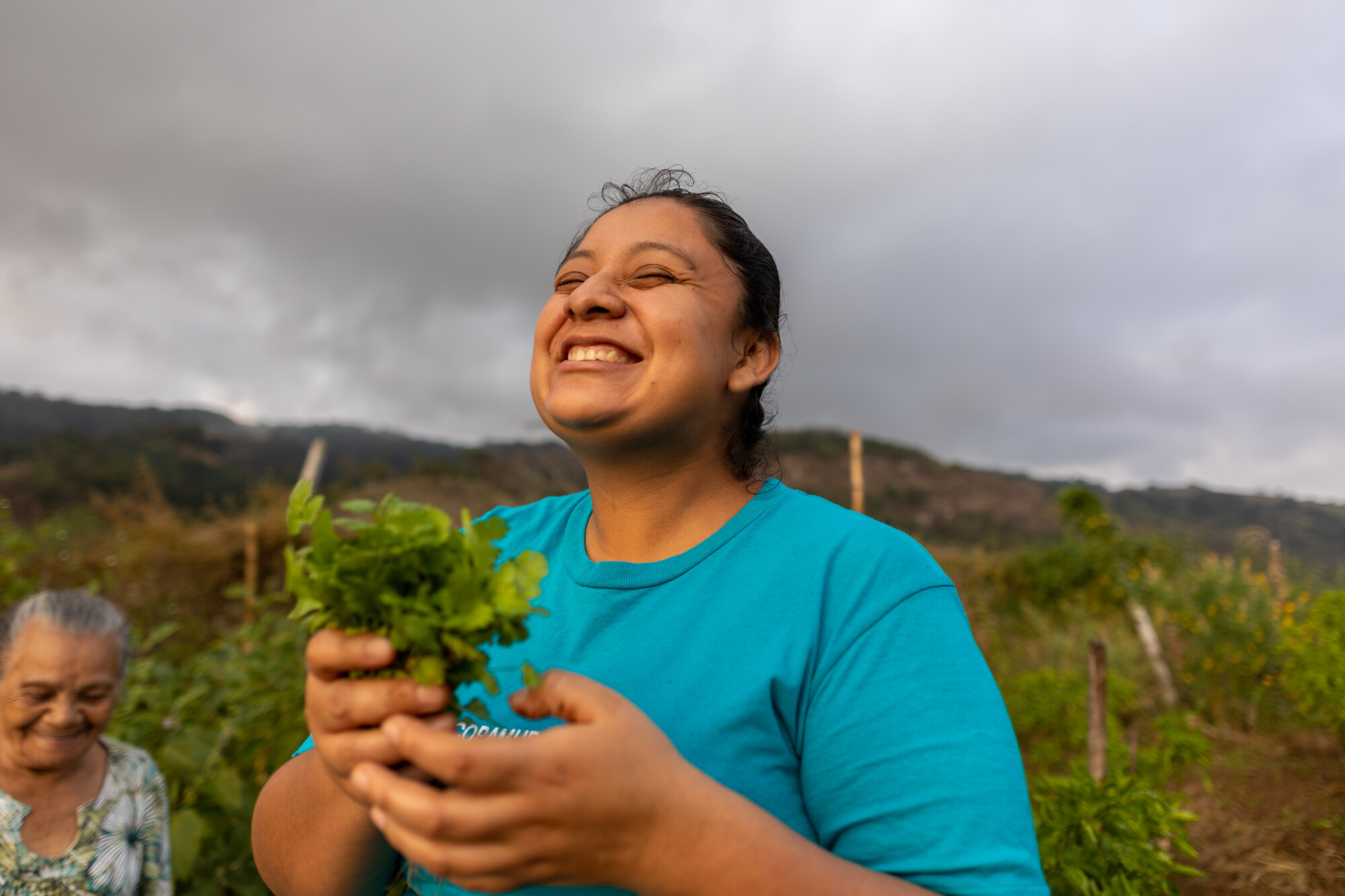 A little bit of inclusion goes a long way. That's certainly the case for Brenda Damilet Perez.
Prior to Asociación Nuevo Amanecer's (ANADES) work in San Julian, El Salvador, women were often excluded from participating in agriculture. And despite it being the main economic activity in rural areas, there was little support for its development. As a result, family farming has been in decline, and people couldn't earn enough to meet their basic needs. This was keeping families in poverty.
Thankfully, MCC's local partner ANADES came up with a solution. With the support of kind and caring people like you, they started training women in things like agricultural experimentation and the development of organic plots. Women were provided with resources like bicycles and trailers to take their goods to market, and they learned to collaborate with each other in their community to achieve a common goal. Today, Brenda and others like her are growing their own crops and are on their way to becoming innovative producers in the region.
Rosario del Carmon López Hidalgo, one of the project participants, says that before the ANADES program, her husband made all the decisions about what they grew and stuck with the crops and seeds they had always planted. But since learning about agroecology, including soil conservation, organic farming, crop rotation and experimentation, she's been involved in the work too.
As I got to know and put into practice what I was learning, my husband also saw the changes. At first it was just the idea of a family garden, but now we see our plot differently, with more diversity of crops and animals. We are better and we feel good. We have more food and we know that it is healthy.
Rosario del Carmon López Hidalgo
On top of that, the increased food output means that residents of the region now have access to local food rather than relying on outside sources.
That is why we so appreciate compassionate people like you: because your support is helping local leaders like Brenda make a difference — not only for themselves, but for their entire community. Thank you for continuing to make a difference in El Salvador and around the world.
People like Rosemary in Zimbabwe are inspired to share what they've learned with others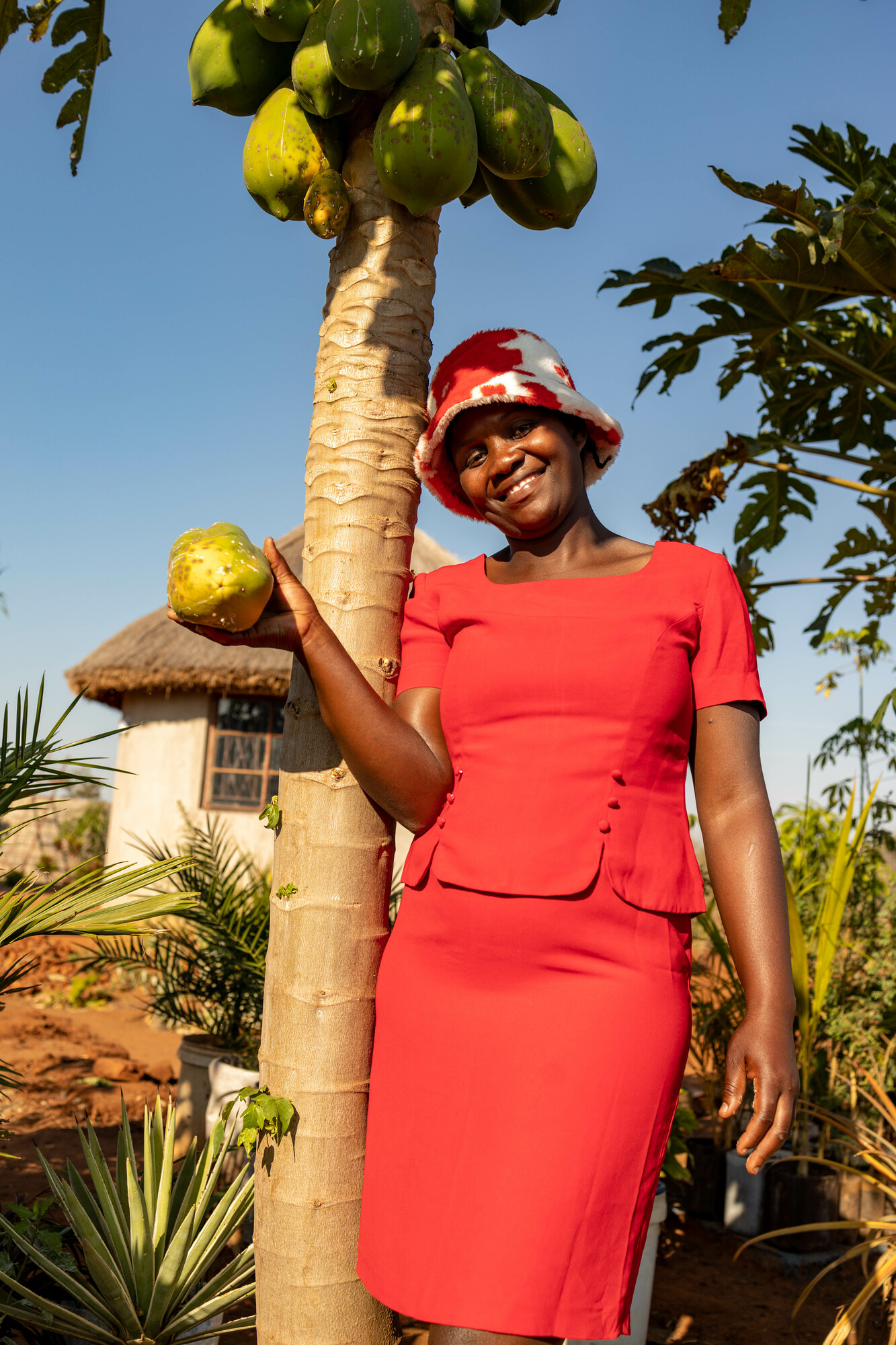 Have you ever felt that impulse to share something important you just learned with others? Rosemary Katambo from Zimbabwe did just that after receiving a tree and attending the Women's Coalition on Climate Change organized by MCC partner SCORE Against Poverty.
Thanks to your support, Rosemary learned new skills like collecting and preserving rainwater in cisterns. Food sustainability practices like rainwater collection are essential tools for farmers in the fight against climate change. Not only did this help her grow papaya trees, but the training from SCORE empowered Rosemary to start her own nursery and share what she learned with her friends and neighbours. "It gives me confidence to speak with them … I enjoy telling them about it. And they are learning from me. And one day, they will be like me, plant more, even much more, more than I."
Like Rosemary's trees, communities in Masvingo, Zimbabwe, are growing and thriving through education supported by compassionate people like you.
When you support food projects, you are filling the plates and pantries of families in need. Because of your generosity, subsistence farmers are able to not only feed their households but also set aside seeds for next year. For those facing drought, economic collapse or other challenges, this is a significant blessing. Thank you!