Embracing the unexpected
IVEP participant insight
Image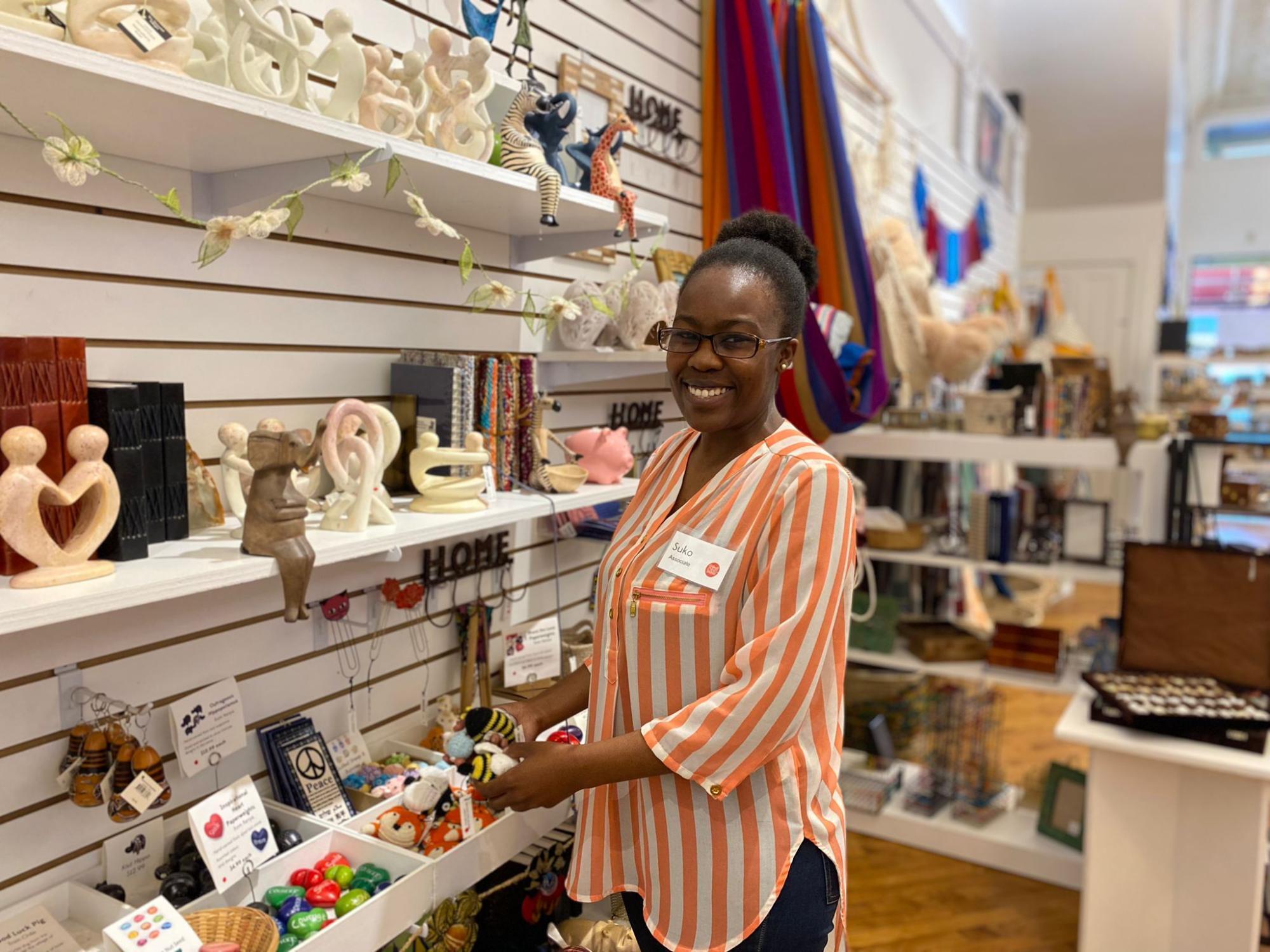 One Sunday morning in Goshen, Indiana, we woke up and had to go to church with my host family as usual. During our second hour, we had three groups that people could choose to be part of and one of them was the prayer group. To me, being part of a prayer group sounded more like something l wanted to be part of. The idea of a prayer group l had in my mind was that of where l was coming from (my home church) and how we usually prayed. I felt excited to be part of this activity that would be enriching me spiritually.
Finally, it was time to split out into our respective groups. After a lengthy search l finally found the group outside the church building. As I approached l was struck by the movement of people around the space in a sequential manner. I wondered if l was in the right place because that was not what I was expecting to see. Immediately someone gave me a warm welcome with a complete explanation of what was happening. She ushered me into the space where people were doing this "ritual" of prayer called labyrinth. As I walked around the space going towards the center prayerfully as it was supposed to be, l realized that worship can be done in a lot of different ways.
When l was preparing for this prayer session, I didn't realize that l had a lot of expectations based on what prayer looked like to me. This was different and beyond my expectation, I had a lot of questions in my mind and immediately, l was reminded of Psalms 23:1 (The Lord is my shepherd, I shall not want (NKJV)). Our God is a good shepherd, he loves us all. The question is not about where you come from or what you are used to. At that point, l realized that it was about God's love and how we connect with him in our differences. I got a chance to share this amazing experience with people in my community in Goshen and ask questions. I had to think about ways in which l can stay connected with God and how to grow spiritually even more.
This experience made me acknowledge that in our diversity we can still find harmony as we experience God's love. Before coming to the U.S., I never prepared myself for a cultural difference in the church. Understanding that it was more about our connectedness with God, I became more comfortable in sharing and learning from people around me in my community in Goshen.
Eventually, I started to approach everything with an open mind and heart, and my adjustment to the new environment and culture felt a lot lighter. Sometimes when things became more overwhelming Psalms 37: 5 (Commit everything you do to the Lord. Trust him and he will help you (NLT)) reminded me that l am not alone and God is with me. I have learnt that l do not have to carry everything on my shoulders; trusting and casting all our worries and anxiety to God is what he calls us to do Psalm 55:22 (Cast your burden upon the Lord and he will sustain you he will never let the righteous be shaken (NIV)).
Now that l have less than two months left in my IVEP term, the biggest questions are what is next and what are you going to do when you get back home? It's hard to have the correct answer, but being a part of the Goshen community, working and volunteering at Ten Thousand Villages, has given me a chance to learn how to work with different people in a professional environment and how to navigate cultural differences to enhance effective communication between people. I am so thankful to God for this opportunity and l am excited to go back home and share my experience and some skills (such as quilting) with people in my home community in Zimbabwe.