Beyond Incarceration webinar series: Practice
What does proclaiming, intervening and creating alternative systems to mass incarceration look like in practice?
Speakers included Keisha Acton, co-director and lead organizer of Black Lives Matter Phoenix Metro, Marquetta Atkins-Woods, founder and executive director of Destination Innovation Inc, and Rev. Dr. Lori (Dr. Lo) Banfield, executive director of Redemption Housing. The conversation was facilitated by Fran Derry, restorative justice advocate for MCC East Coast.
Image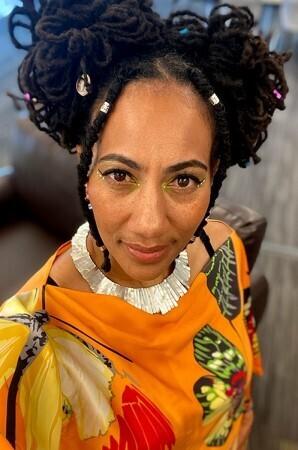 Keisha Acton is a Black queer femme organizer who since living in Arizona has been directly impacted by racism and the carceral systems that exist here in Phoenix. These experiences have shaped Keisha's analysis and have become the driving force behind the work they do as a social justice organizer, direct action activist and abolitionist. Keisha has been organizing with Black Lives Matter Phoenix Metro (BLMPM) since July 2020, and is currently the co-director and lead organizer. They have lead BLM's security and been an integral part of building out the strategy and security infrastructure with the We Keep Us Safe Initiative along with Tempe's Alternative to Police Pilot Project.
Image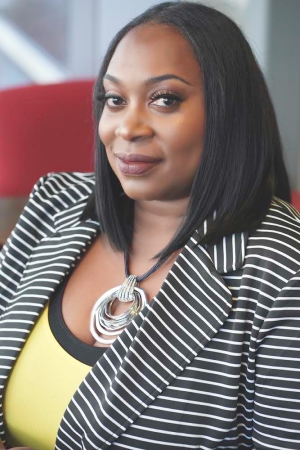 Marquetta Atkins-Woods, Founder and Executive Director of Destination Innovation Inc,  is a community educator who brings her passion for working with youth and her creative energy to the table as a facilitator. For years she has dedicated herself to ensuring that young people are equipped with the tools for a better future.
Marquetta's passion for youth development is rooted in her conviction that youth are the change-makers we need for the transformation of our communities, both today and in the future. In 2015, she founded Camp Destination Innovation to expose young people to a variety of career options; encouraging them to create their own future. In April of 2021, Marquetta merged youth programs that she helped to create/lead into one hub of youth leadership development under Destination Innovation Inc, which is now home to Camp Destination Innovation, Progeny, a program for youth either touched by or passionate about the juvenile justice system, and Root the Power. Root the Power is a youth-led civic engagement program that motivates young people and adults alike to be empowered in their vote and have the critical conversations that connect the public to people in office to understand how our government system works. Striving to eliminate the barriers facing young people and women as entrepreneurs, Marquetta created Women Entrepreneurs of Kansas (WeKan!), an initiative to support the growth and power of women entrepreneurs.
Her awards include winning Non-Profit Award of Distinction Heartland Black Chamber, Best in Innovation by the Wichita Business Journal, Ron Walters Leadership Award by the Wichita branch NAACP and Civic Engagement Award from Wichita Urban Professionals, Shift, Pivot. Thrive from Community Voice, and Women Who Lead in Diversity & Inclusion from the Wichita Business Journal. She was born and raised in Wichita, KS and graduated with a degree in Communications from Wichita State University. Her persistence in reaching her educational goals equipped her to be a mentor for high school youth in Wichita, including her own children, Devon and Aimani. She is married to Darryl. 
Image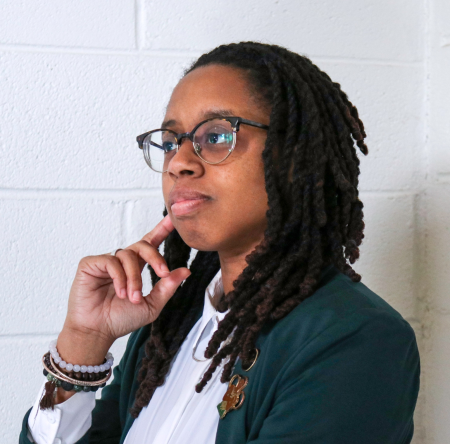 Rev. Dr. Lori (Dr. Lo) Banfield is a native and resident of Philadelphia, PA with multidisciplinary expertise in psychology, social justice and practical theology. She serves as a higher learning educator, clinician, researcher, clergy person, and all-around social justice advocate. Dr. Lo has dedicated her life to fostering spiritual resilience and liberation paths to oppressed and suppressed groups. She is the executive director of the Philly-based non-profit Redemption Housing and founder of the Spiritual Resilience Council, a training initiative under Lori Banfield Ministries, LLC. She is also the author of the spiritual formation book Walking Worthy of My Calling: Journey Back to the Likeness of God, among other articles and publications. A wife and mother of two children, Dr. Lo endeavors to build atmosphere changers and restore sacred space within and beyond church, school, and prison walls.
Image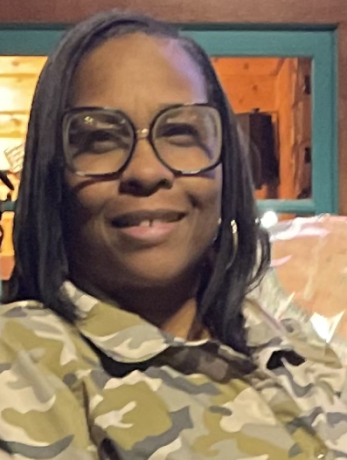 Francelia Derry (Fran) is a native of Philadelphia and resident of Drexel Hill, PA. She has vowed to remain true to Psalm 34:14 no matter the cost: to turn from the evils of racism and oppression and seek to serve and uplift the marginalized and disenfranchised through the practice of restorative justice. As the restorative justice advocate for MCC East Coast, she collaborates with community partners, local churches, and stakeholders to provide supportive services to those impacted by mass incarceration. Her education includes a Bachelor of Science degree from Penn State University, a Master of Divinity from Palmer Seminary (formerly Eastern Baptist Theological Seminary) and she is currently a Doctoral Candidate at the United Lutheran Seminary (formerly Lutheran Seminary). In her role as Adjunct Professor at Lancaster Bible College, she works diligently to help students recognize the connection between learning and ministry. Fran is a passionate teacher who has served in ministry at the Word Formed Church for 15 years in Drexel Hill, PA. Fran is a Transformational Leader & Ordained Minister with over three decades of experience is social services and education. She has two daughters and two grandsons.