Beyond Incarceration webinar series: Intervene
How do we interrupt and intervene in systems of mass incarceration?
Speakers included Teiahsha Bankhead, executive director of Restorative Justice for Oakland Youth, and Hassan A. Latif, founder of Second Chance Center. The conversation was facilitated by Lorraine Stutzman Amstutz, denominational minister for Peace and Justice for Mennonite Church USA (MC USA).
Image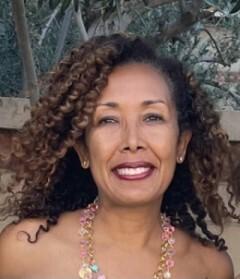 Teiahsha Bankhead, Ph.D., Executive Director of Restorative Justice for Oakland Youth (RJOY), is a social justice activist, a restorative justice advocate, a licensed psychotherapist and a professor of social work with both MSW and Ph.D. degrees in social welfare from the University of California at Berkeley. Born to a Black radical mother during the uprising of the Watts Rebellion and coming of age in South Central Los Angeles during the embittered racial relations and social unrest of the civil rights era ignited within Dr. Bankhead a passionate commitment to social justice advocacy and transformative community empowerment.
Dr. Bankhead has a commitment to racial justice, racial healing and restorative economics. She has taught graduate level racial, gender and sexual orientation diversity, theory of criminal behavior and research methods. She is co-author, with University of California Berkeley, Professor Emeritus Jewelle Taylor-Gibbs, of Preserving Privilege: California Politics, Propositions and People of Color.
Image
Hassan A. Latif, founded Second Chance Center (2012), a community re-entry agency dedicated to the successful transition of people returning from incarceration. SCC has grown to become the preeminent reentry agency in Colorado, maintaining a recidivism rate of under 9 % for participants involved in SCC programs. He conducts mentoring and reentry training for government and non-profit service providers nationally, facilitates transition planning sessions in Colorado Department of Corrections facilities statewide, and authored the book "Never Going Back: 7 Steps to Staying Out of Prison" (PAPatterson Press 2012) along with the curriculum.
Hassan serves on the Colorado Criminal Justice Reform Coalition's (CCJRC) Board of Directors. Likewise, he holds a seat on the Colorado Commission on Juvenile Justice (CCJJ) Reentry Reform and Mental Health Disorders in the Criminal and Juvenile Justice Systems Task Forces and is the Colorado Association of Addictions Professionals 2018 "Excellence in Leadership" award recipient. In November 2019 Gov. Polis appointed him to the Executive Clemency
Image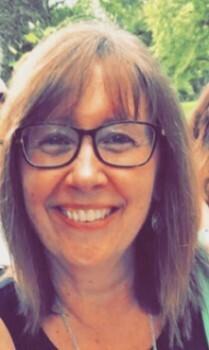 Lorraine Stutzman Amstutz serves as denominational minister for Peace and Justice for Mennonite Church USA (MC USA). She works to resource conference ministers, conferences and pastors with opportunities to strengthen capacity and engagement in Christ-centered peace and justice, as well as serves as a liaison and coordinator for peacebuilding initiatives throughout MC USA. Stutzman Amstutz graduated from Eastern Mennonite University, Harrisonburg, Virginia, with a bachelor's degree in Social Work. She earned her master's in Social Work from Marywood University, Scranton, Pennsylvania. Stutzman Amstutz was the coordinator of Mennonite Central Committee's Restorative Justice program for over 25 years and has co-authored "The Little Book of Restorative Discipline for Schools" and "What Will Happen to Me?" She most recently served as the foster care supervisor for COBYS Family Services, Lancaster, Pennsylvania. She attends Blossom Hill Mennonite Church, Lancaster, Pennsylvania.