Author interview: Bungishabaku Katho
One of today's fresh global voices at the intersection of faith and society is Dr. Bungishabaku Katho from the Democratic Republic of the Congo (DR Congo) in East Africa. In his new book, Reading Jeremiah in Africa: Biblical Essays in Sociopolitical Imagination, Dr. Katho talks about how studying Jeremiah changed his life, sending him back to his home to engage challenges of war, violence, and ethnic conflict in both church and society. MCC United Nations Office director Chris Rice interviewed Dr. Katho in February.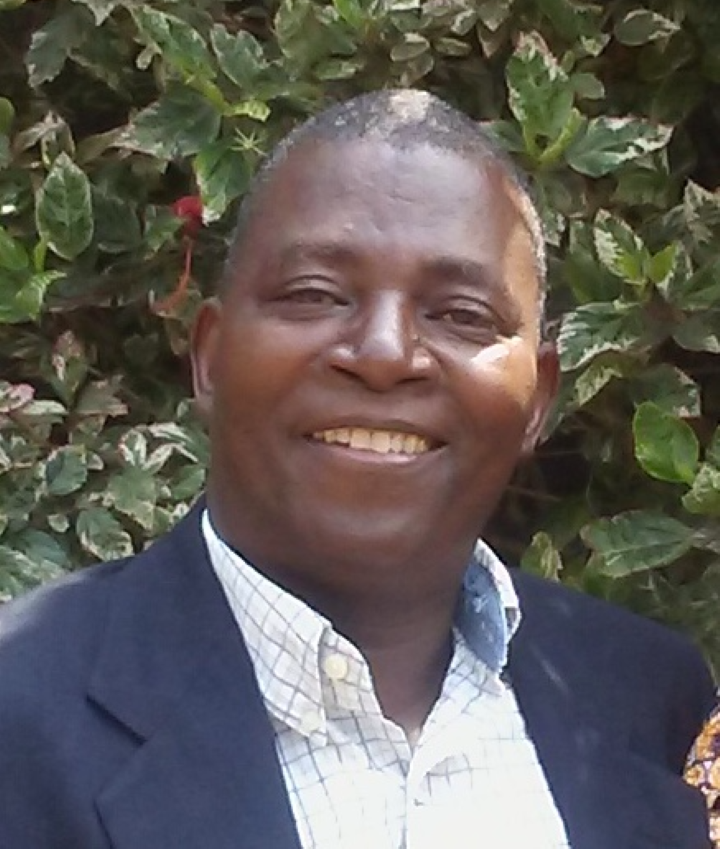 Chris Rice: You were recently detained by the Congolese military. And you told me that in your country it is more dangerous to work for peace than to work for insecurity. What do you mean?
Katho Bungishabaku: Since 2019, a dangerous new group of rebels formed by people from my ethnic group has killed hundreds of soldiers. I realized I have to do something. In fact, this evening I went to meet a rebel leader because people were killed recently. I told the leader this is your responsibility and pleaded with him to stop. I've not been doing this by myself, I am working with the governor and the military because something with more power is needed to stop it. They respect me, but not everybody likes conflict to end because many military officers are accused of receiving a lot of money from the government and use it for their benefit, instead of using it to fight against rebels. We also have a saying, "No militia, no job!" Why would anybody end this war? I fight for peace thinking I am with them, but then realize that most of them are not with you!
It is terrible to live in this context where people talk about peace but don't really want peace. We read this in Jeremiah, about those who say "Peace, peace where there is no peace." When I was arrested by the government, God reminded me that Jeremiah was arrested several times. The God of Jeremiah is still alive. He will not forsake you.
More than being a Jeremiah scholar, you seem to feel a strong personal connection to him. How has wrestling with Jeremiah shaped your ministry in DR Congo?
In 1996, I read Jeremiah in an Old Testament class with Professor Chester Wood in South Africa. It challenged me to ask: what does it really meant to know God? I was coming from this church background where everything was spiritual. But Jeremiah is talking to the king and telling him that helping the suffering and not shedding innocent blood are what knowing God means. And Jeremiah tells the politicians, "But you are not doing that." So I changed my study to Jeremiah and the use and abuse of political power.
After my PhD studies I got a job in South Africa. As I was signing the contract, God reminded me saying, you are reading Jeremiah, but Jeremiah never left his place. Are you running away? So that is why I left South Africa and came back here. From there on I've been active in the churches, writing, leading Shalom University and then teaching there, and now starting the Jeremiah Center for Faith and Society. How can we apply Jeremiah's message of talking to power, to people who influence the situation? I am surprised the little magazine we publish is being read by people in power in Kinshasa, people in the president's office and in the army. That is how we are trying to live and practice what it means to be Jeremiah here.
We talk about abuse of political power. But what about the right and just use of political power? Are there things that only politicians can do to enable society to flourish? What lessons can we take from Jeremiah?
I think this might be the greatest weakness of the church in Congo and many other contexts as well. We think politicians are responsible for physical life and the church for spiritual life. But while we are preparing people only for heaven, the truth is, we are responsible for the whole situation. At Shalom University, I teach a course "Introduction to Political Theology." Students like it, they are thirsty to learn how to interact with political situations. Everybody knows I am teaching my life, what I am living. Jeremiah says the country was destroyed from within. This is exactly what is happening because we have failed to address corruption, how money is being stolen. We cannot spend 24 hours without hearing this. You see the lights here in my office? That is from a generator because the electricity is not working. It was built in 1940 and nobody has fixed it. So who is addressing the situation?
The church must be responsible, but we can't do it ourselves as the church. It is not our responsibility to fix the lights. We are responsible for helping politicians do politics in the right way. That is why we are now preparing people for the elections coming up this year.
In your book you say each nation needs its own Jeremiah. What does that look like?
In chapter 37, Jeremiah was in prison and king Zedekiah sent for him to meet with him privately. I can imagine Jeremiah was weak from being in prison. But in that weakness the king recognizes something powerful is here. Jeremiah asked the king, "Where are your prophets?" It means the prophets were hiding, they had run away, the situation has become terrible. But Jeremiah was present. He would not run away. He would not leave his nation. He would not leave his people. We see him lamenting, we see him crying. And people neglect that "weak" voice. But now we have voices of false prophets. I think of this when I look at America now. Do you have weak voices coming from God that people can listen to? Or are we only listening to the powerful ones that talk for themselves? Jeremiah is a fragile person. They can throw him in prison, take him here and there. But he was powerful in terms of reminding us about our responsibility.
If you look at the whole Bible, it was not written to a comfortable church. When the church becomes the majority and everything is fine, this has destroyed us. It would be better to put ourselves in danger. Fighting to end corruption will put us in conflict with politicians and help remind the church that we are not to be in a comfortable place. Being comfortable is a danger for Christian faith. We are the majority in the Congo, yet the country is being destroyed. And I see that happening in America too.
Your book also talks about kings like Josiah who used power for good. Do we also need "Josiahs" in order to flourish?
Yes, each nation needs its Josiah. But sadly, we have very few Josiahs. And even Josiah himself will need direction from God. The prophets should be always there, and the church should always try to produce true prophets – those who will remind us of what God is saying about justice and fairness and the poor. This can be a person or also an institution. All politicians and presidents should know that power is dangerous. They should know that if power if not guided by a prophetic voice, it is corrupted.
As a final word, why does it matter for us to read Jeremiah today?
It matters because Jeremiah reminds us how we should live responsibly as Christians in our nation, for the nation – as Congolese Christians, as American Christians, as Chinese Christians. Because we are responsible for the nation. And the closer we are to the truth, the closer we are to God.