2022/2023 Annual Impact Report - Manitoba
Thank you from MCC Manitoba's executive director
Come, all you who are thirsty, come to the waters; and you who have no money, come, buy and eat! - Isaiah 55:1a New International Version (NIV)
The words of the biblical prophet call the community to a new reality; one where justice is done, where basic human needs are met, where the essentials of life are available to everyone. It's that same vision embedded in the prayer that Jesus taught us to pray; that God's will be done on earth, as it is in heaven.
Unfortunately, that is not the world we find ourselves living in today. In our home, Manitoba, many Indigenous peoples live without potable water or culturally appropriate education. Newcomers arrive, traumatized by the forces of their displacement, longing for hospitality that heals. Oppressed and marginalized peoples — women, racialized persons, children — long to buy
without price or cost.
These are the contexts in which readers of this report — churches, supporters, volunteers, alumni, local partners and staff — join to answer Isaiah's prophetic call with all who come alongside this work: you are the hands and feet of God across Manitoba and the globe. Thank you!
MCCM gives thanks for many years and blessings on Plaza Drive and Henderson Highway. Now, MCCM prayerfully anticipates many new blessings,
experiences and friendships in its new home at 140 Bannatyne Ave. We trust God to guide our steps for many years to come in this place where it is our purpose to share God's love and compassion for all, in the name of Christ.
Image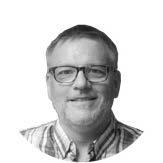 Thanks be to God and to each one of you, in Christ Jesus.
Darryl Loewen
Executive director, MCC Manitoba
Image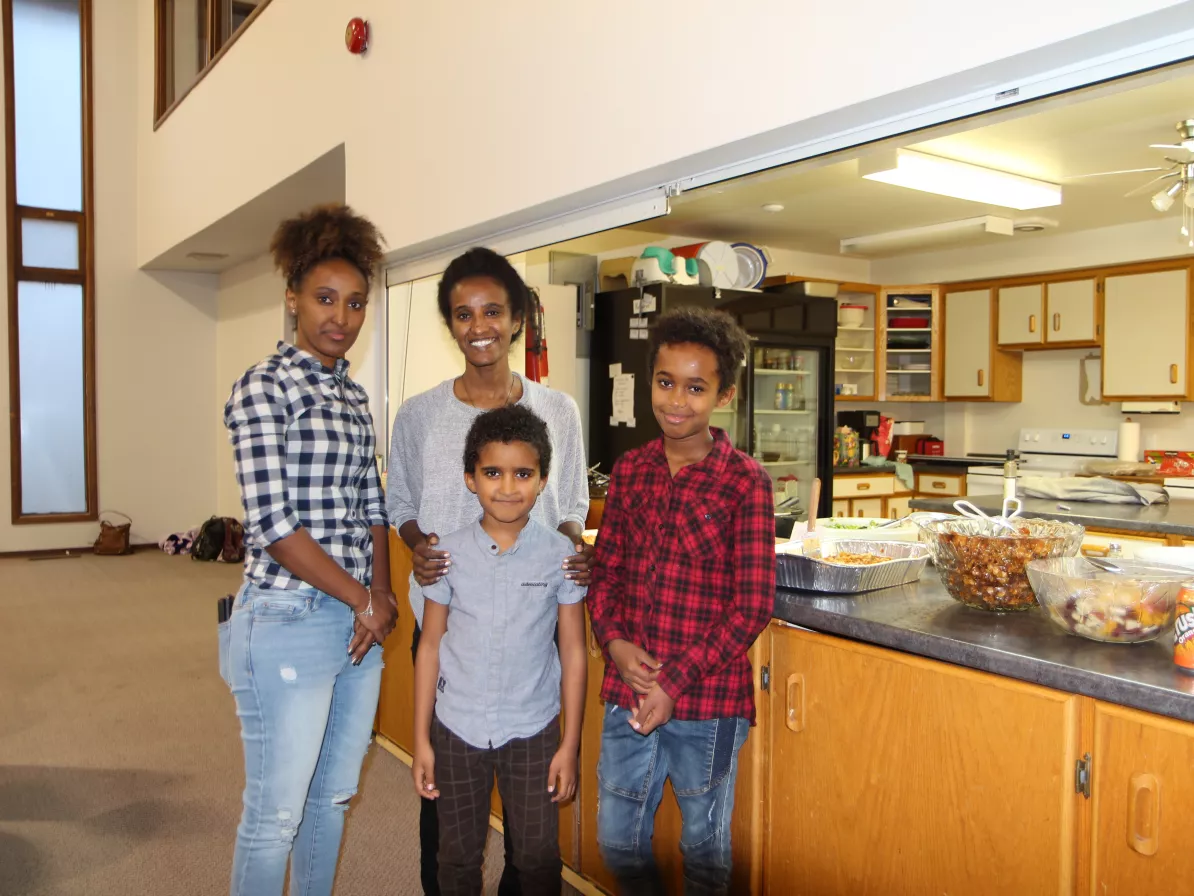 Migration & Resettlement
You're building lasting community between Canadians and newcomers.
"We think of ourselves as the ones offering hospitality to newcomers, but really they've welcomed us into their lives just as much." - Heather Goertzen, co-chair of the Boissevain Resettlement Committee
(L to R) Gizena Ghile, Awet Ghile, Noh Habtemaryam and Natan Habtemaryam at a potluck dinner held by the Boissevain Resettlement Committee in Boissevain, Man. (Boissevain Recorder photo/Lorraine Houston)
106
refugees sponsored with support from 33 community and church sponsor groups
Migration & Resettlement highlight
Since 2016, the Boissevain Resettlement Committee (BRC) has worked to find a home for a number of refugee families from around the world a home in the small community of 1,500. When reflecting on how newcomers, many of them from Eritrea, have impacted everyday life in Boissevain, Heather Goertzen remembered a moment from a recent potluck that illustrated the mutual change she's experienced.
"My daughter is almost seven," said Goertzen, co-chair of the BRC. "And I watched her walk right to the injera (a spongy flatbread staple in eastern Africa) and all the spicy sauces, while one of the Eritrean girls around the same age walked past that whole section, right to the pizza."
Goertzen says that at first the committee was comfortable having more formalized, defined roles, but that over time, it's evolved to really feel like an organic, community effort.
"When we started, we had very organized roles — this is who we call for transportation, this is who we call for paperwork," she says. "But now there's, I believe, seven Eritrean households in our little community and we're very decentralized. There's one family with two little girls and they live in a duplex, and they're neighbours with a retired couple. Well, whose door do you think is getting knocked on a billion times a day because Grandpa Jake and Grandma
Lois are right there, right? Nobody's organizing that, those relationships are growing naturally and taking on roles of their own, which is really fun."
And it's not just members of the BRC that are making those connections. Goertzen remembers a time when a newcomer mother was concerned that her young boys weren't making quick progress reading in English. Goertzen shared the mother's concern at her church and a retired resource teacher offered to visit the boys twice a week to help them with their reading. There
are too many times to count how her neighbours have been part of the process like that she says.
Image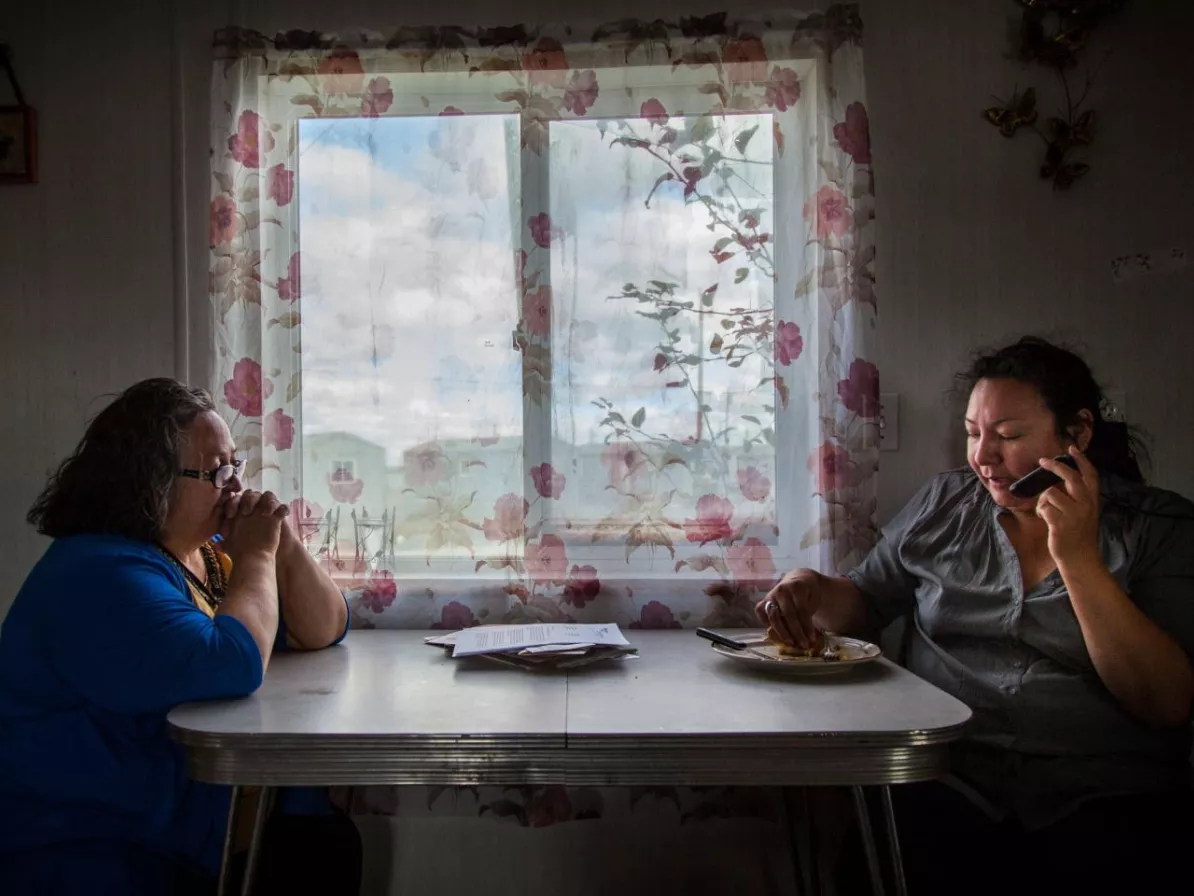 Indigenous Neighbours
You've enabled MCC to advocate alongside Indigenous communities.
"Protecting the environment and truly listening to our knowledge is key to respecting Indigenous rights." - Ellen Cook, co-chair of the Interchurch Council on Hydropower
Photo caption: Alberteen Spence (right), social worker, Tataskweyak Cree Nation (Split Lake), pictured with Ellen Cook. (ICH photo/ Matthew Sawatzky)
11
local partners received support from the Indigenous Neighbours program
16
sermons, presentations and events facilitated by the Indigenous Neighbours program
Indigenous Neighbours highlight
In Manitoba, more than 97% of our electricity is hydroelectric. And while hydro power is touted as clean and renewable, there's been a long history of displacement of Indigenous communities by the dams needed to generate the power.
MCC has been part of advocating for hydro-related justice since the 1970s. Today that advocacy is a partnership with the Interfaith Council on Hydropower (ICH), following the lead of Indigenous friends and partners like Ellen Cook whose lives and communities have been greatly affected by hydro.
"Damage to the earth damages us — our lifeways, food and economy. It hurts us spiritually, emotionally and even physically," says Cook. "It breaks my heart whenever I see one tree taken down by the flooding and ongoing water fluctuations from these dams. So, protecting the environment and truly listening to our knowledge is key to respecting Indigenous rights."
Your support continues to empower MCC to build relationships of healing, friendship and reconciliation between Indigenous and settler peoples.
We are all treaty people
We Are All Treaty People is an annual event, where settlers and newcomers join together with Indigenous People in celebrating and honoring the Treaty commitment to share the land together in a good way.
"150 years ago we signed that treaty to welcome people here… we welcomed you with open arms into relationship…That relationship we had 150 years ago is very much alive today," said Anishinaabe Elder Harry Bone.
Image
Abuse Response & Prevention
You're empowering equity and survivor care in the church.

"It takes a great amount of humility to be able to say we can't do this alone, that we need help — and that is a strength." - Jaymie Friesen, MCC Manitoba abuse response and prevention co-coordinator
Top: Val Hiebert, program co-coordinator for MCC Manitoba's abuse response and prevention program and professor of sociology at the University of Manitoba. (Photo courtesy of Val Hiebert) Below: Jaymie Friesen (MCC Photo/Michael Veith)
300+
people participated in ARP program offerings
1
facilitated Caring Dads program in partnership with
Agape House (Steinbach)
Abuse Response & Prevention highlight
The work of MCC Manitoba's abuse response and prevention team is not easy, but it is incredibly important.
Val Hiebert, program co-coordinator, has taught about abuse academically for 20 years in Manitoba, educating students on the complexities of the systemic and insidious nature of abuse. She's joined in this work by Jaymie Friesen, and together they speak to pastors and church staff about the often-ignored
Image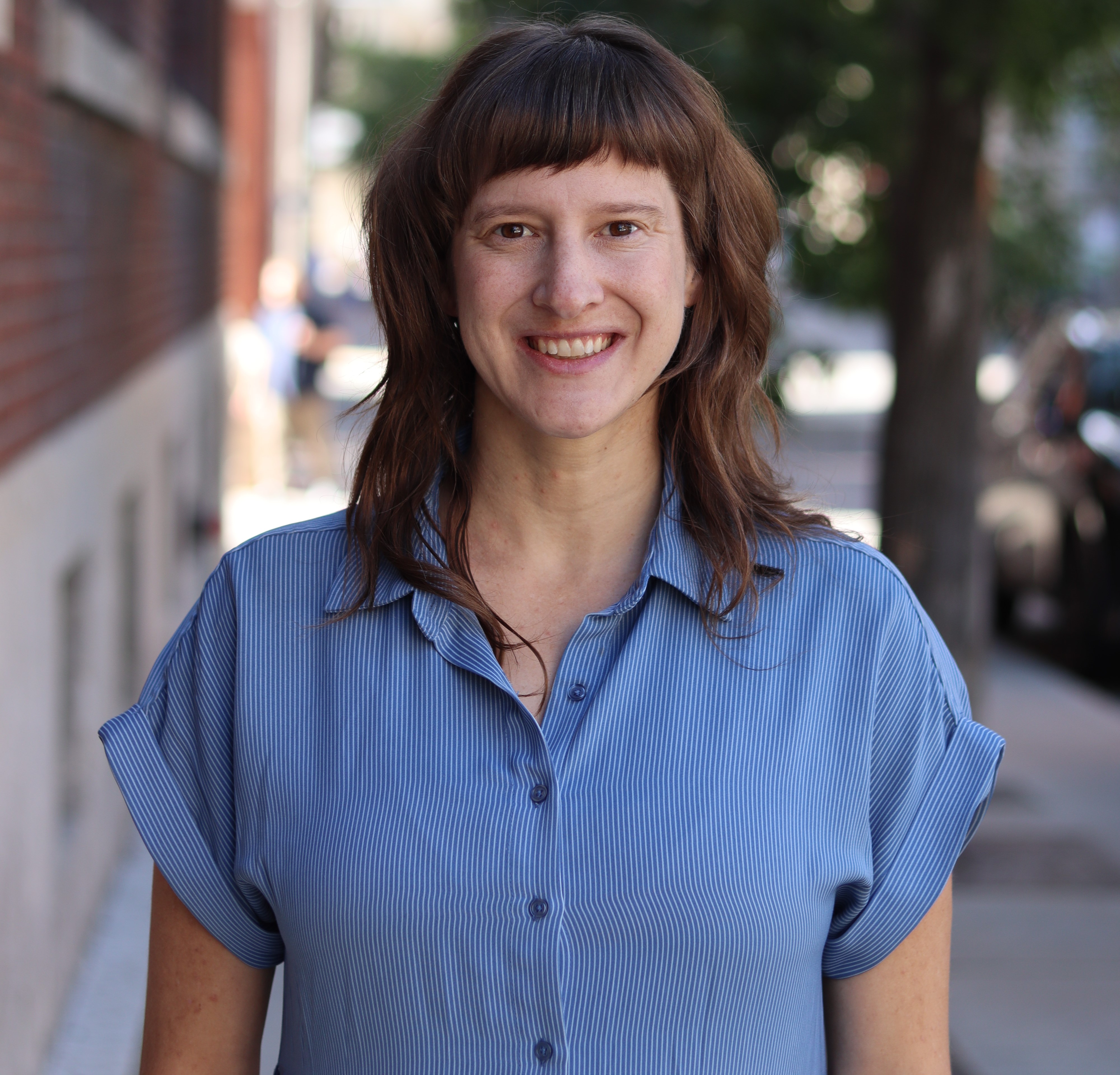 realities of abuse in the church and what allows it to go on.
"Almost all pastors have had experiences of abuse within their congregations.
 And they're often not trained to recognize how much internal power everyone grants the pastor," says Hiebert. "They're usually overworked and overtired and supposed to be everything to everybody. Whatever their training background is doesn't typically equip them well to deal with abuse, to help them to understand the complexities of domestic violence."
Your generous support is what allows this team to continue this invaluable work with churches in Manitoba.
"As a Christian community, what we really want to bring attention to is the people who have been harmed, what are they needing?" says Friesen. "Whose responsibility is it to meet those needs? That's the restorative justice piece of it."
Image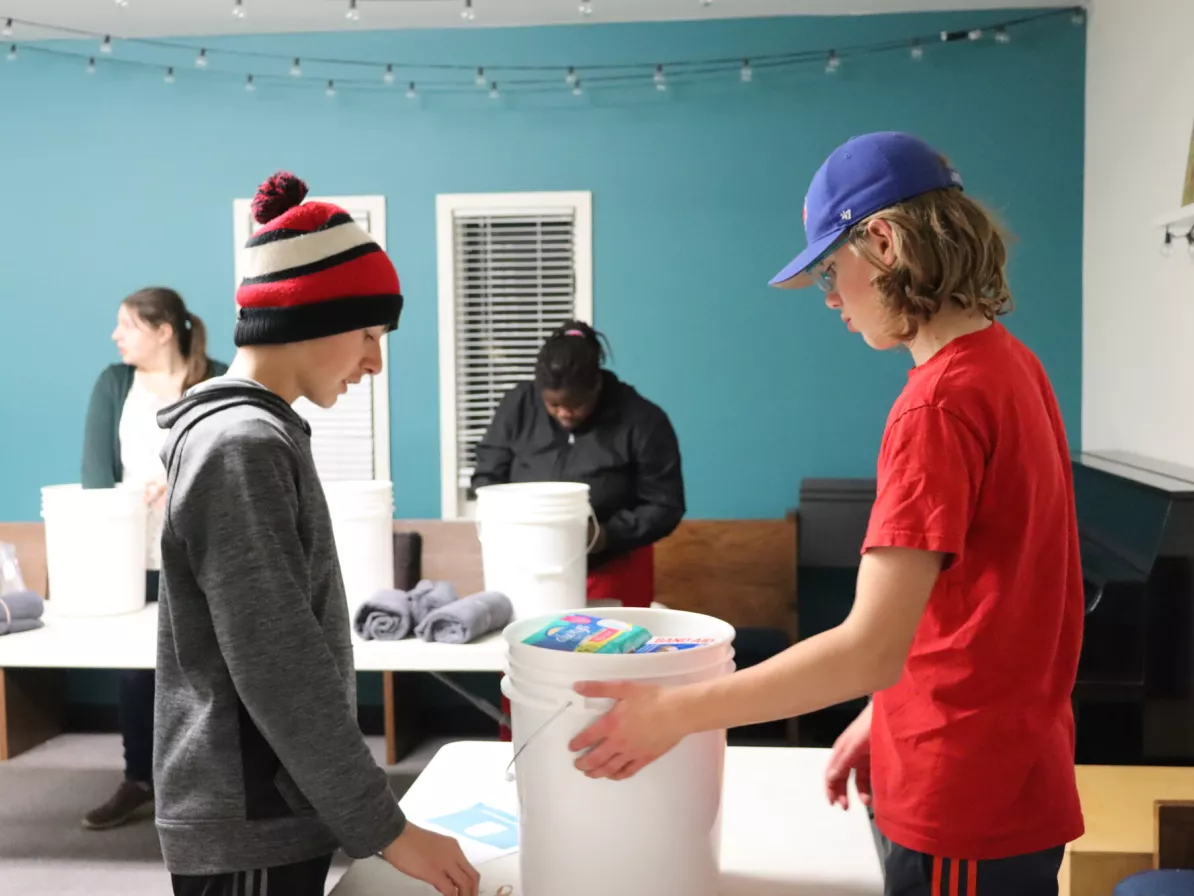 Material Resources
You're connecting churches to the needs of people all over the world.
Elijah Fuchs (in grey) and Joel Plett finish packing a relief kit for MCC at an event at McIvor Church. (MCC photo/Nikki Hamm Gwala)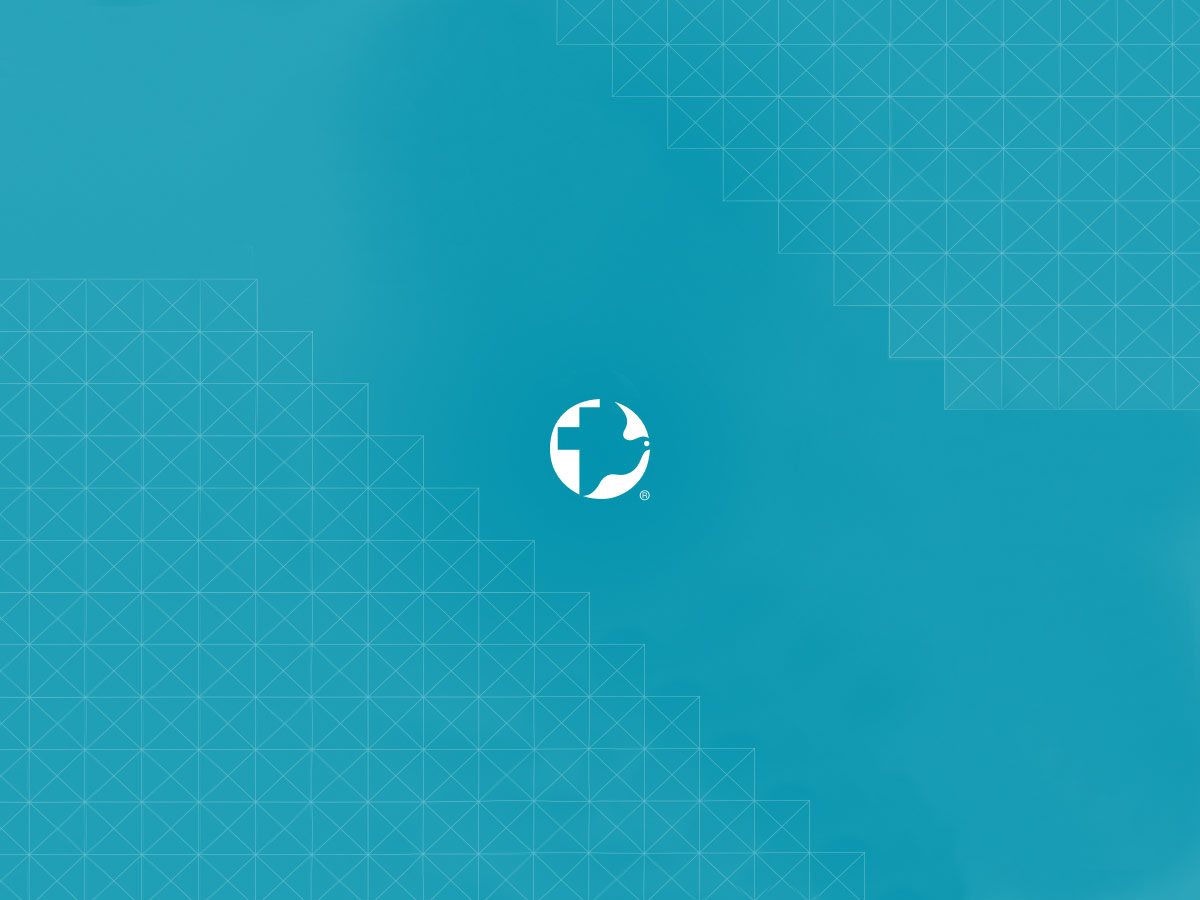 855
reusable pad systems (part of MCC's dignity kits)
Material Resources highlight
On a crisp evening in November, the youth group at McIvor Avenue Mennonite Brethren Church were ready to go. More than 20 relief kits were packed in the blink of an eye, starting MCC's Buckets of thanks campaign of with a bang.
"It's a cool way to integrate both the older generation and the younger generation in service," says Mikayla Doerksen, the church's youth pastor.
In total, eight churches packed 378 relief kits for Buckets of Thanks last year, allowing MCC to provide relief in Ukraine, Cuba, Jordan, Zambia and five other countries.
Allison Penner, 13, was happy to see her congregation coming together the way it did, citing Luke 3:11 ("Anyone who has two shirts should share with the one who has none, and anyone who has food should do the same.") and adding, "Helping people is not a question."
This year, MCC provided 32,285 relief kits to people in need in nine countries — all because of grassroots support like the kind provided by McIvor MB.
Image
Community giving
You're working as a community to support the work of MCC.
Photo caption: Cyclists at Cycle Clear Lake on the 34-km trail ride in Riding Mountain National Park. (MCC photo/Michael Veith)
19
years of the annual golf tournament raising funds for MCC projects
362
Grow Hope acres sponsored in support of global food security
5K
individuals, businesses and churches made a donation
7K
personal connections made with MCC supporters
Community giving highlight
After a two-year pandemic hiatus, Cycle Clear Lake made a triumphant return, and it was clear from the energy and atmosphere that people were excited to be back.
The fundraising event, held in partnership with MCC since 2001, is run by a committee of dedicated volunteers. Last year's event saw 47 cyclists take to the trail and raise $45,502 for families displaced by violence in the Democratic Republic of the Congo. Joanne Hildebrand, who's been part of Cycle Clear Lake since it began, says every year feels like a bit like a reunion, but this year was special after a few years off.
"It was familiar faces — 'Oh, you're here again, and you're here again, and you're still here!' A good feeling," said Hildebrand. "It was very upbeat, and to have it end with such a high amount of money raised was sort of the crowning glory."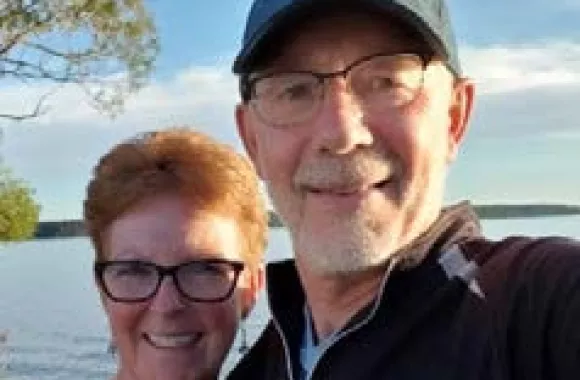 Legacy giving profile
When Jonathan and Liana Toews retired, they decided to leave a
a legacy gift to MCC in their will. "We hope that the wealth we have accumulated can contribute to a better world in some way, to be part of something bigger than us because life itself is a gift."
Image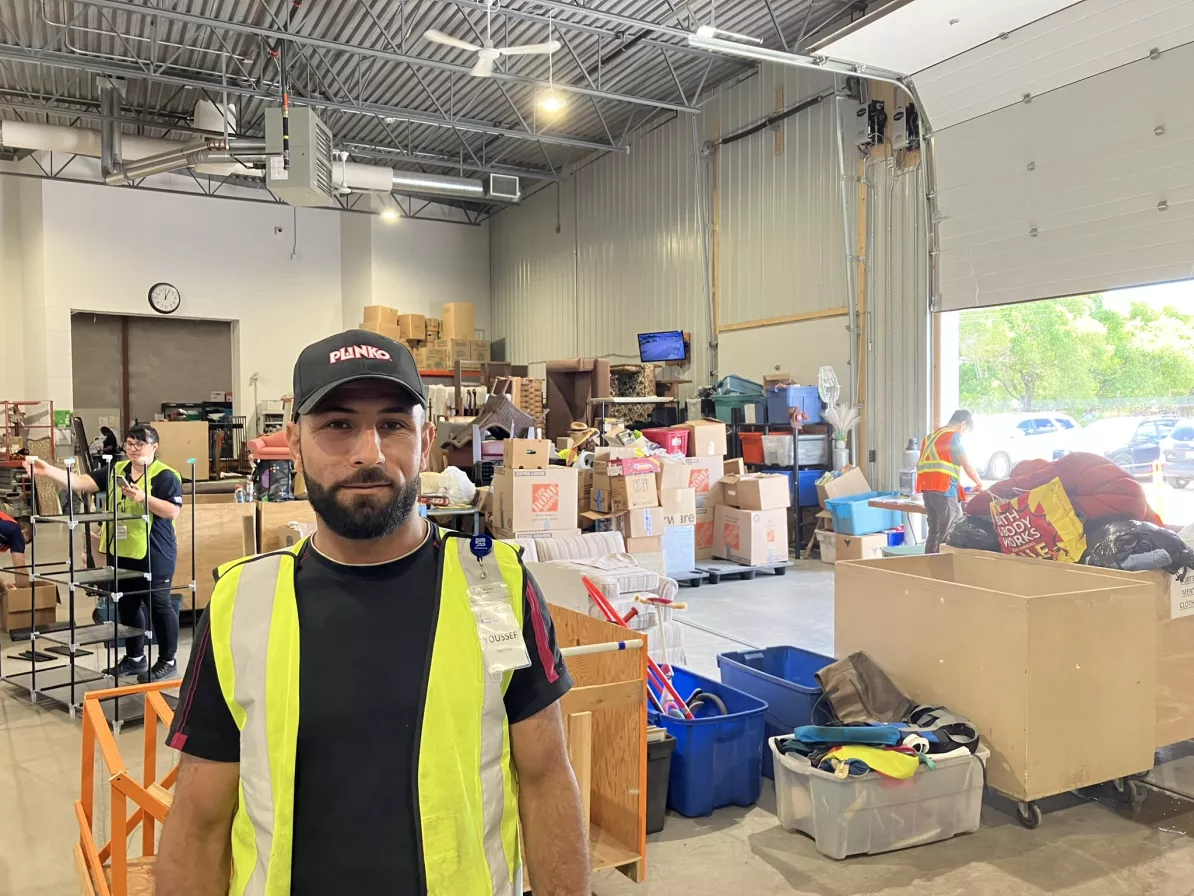 Thrift
When Youssef Khater arrived with his family in Winnipeg as refugees from the war in Syria, he was overwhelmed.
Youssef is deaf, and even with local support helping him learn American Sign Language, getting a job felt impossible. But when he started volunteering at the Kildonan Thrift shop, his hard work and positive attitude were so apparent, he was offered a paid position in the warehouse.
"Nobody else here is deaf, but they've learned to gesture with me. I'm very happy here and everybody is so friendly," says Youssef.
$3.3M
contributed to the work of MCC
Image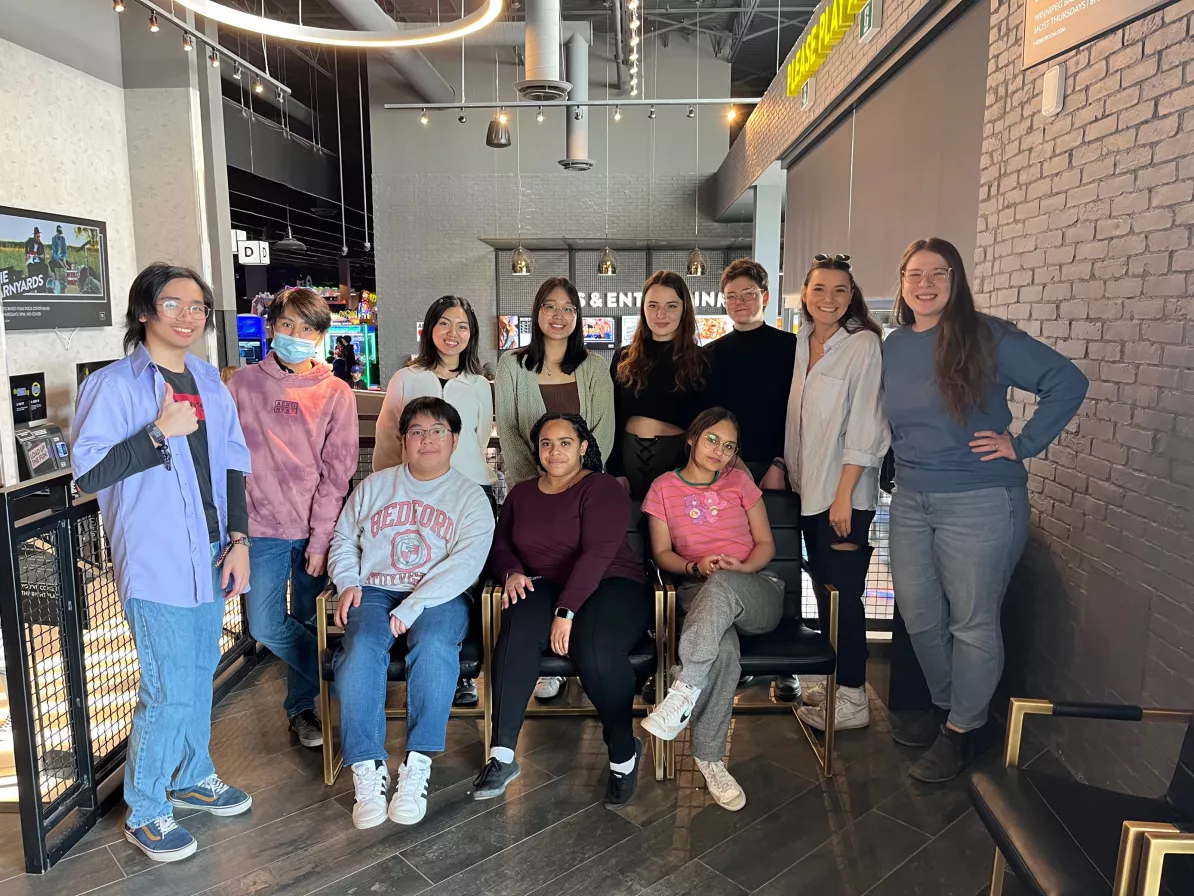 Sam's Place
Sam's Place is a social enterprise of MCC Manitoba that equips and empowers young people to overcome barriers by bridging the gap toward meaningful employment through real experience in a retail environment.
52
youth and young adults gained employable skills
2K
training hours (approx.) were logged by program participants
Financial highlights
These 2022-2023 fiscal year numbers reflect the kindness of compassionate donors, the support of grant programs and the generous contribution of MCC Thrift shops.
For complete audited financial statements, please visit mcc.org/about/canada/manitoba#reports
Expenses
$13,158,106
Total expenses
$1,509,312
Manitoba program expenses
$9,668,787
International program expenses
$202,316
Fundraising
$1,777,691
Administration
Image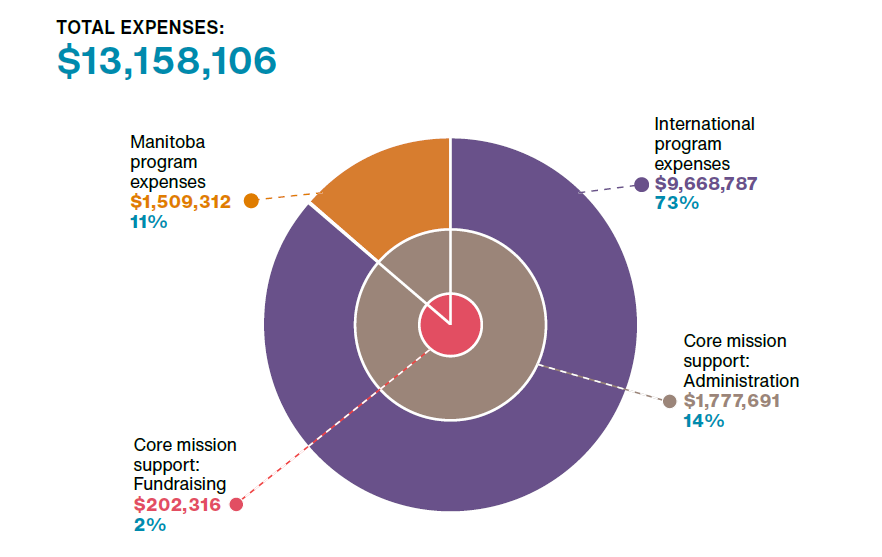 Revenue
$8,147,757
Donations
$3,377,509
Thrift
$2,515,853
Property transactions
$1,320,257
Other sources
$500,199
Material Resources (in-kind)
$197,974
Grants
Image
Give where needed most
Every donation makes a difference.