MCC is hosting an in-person Basic Immigration Law Training Sept. 11-15. REGISTER by July 28 to take advantage of the early bird registration fee. Registration closes August 18.
Sep 11 - Sep 15, 2023
Monday, September 11
8:00 - 4:00PM EDT
Mennonite Central Committee
21 South 12th St
Akron, PA 17501
United States
Get directions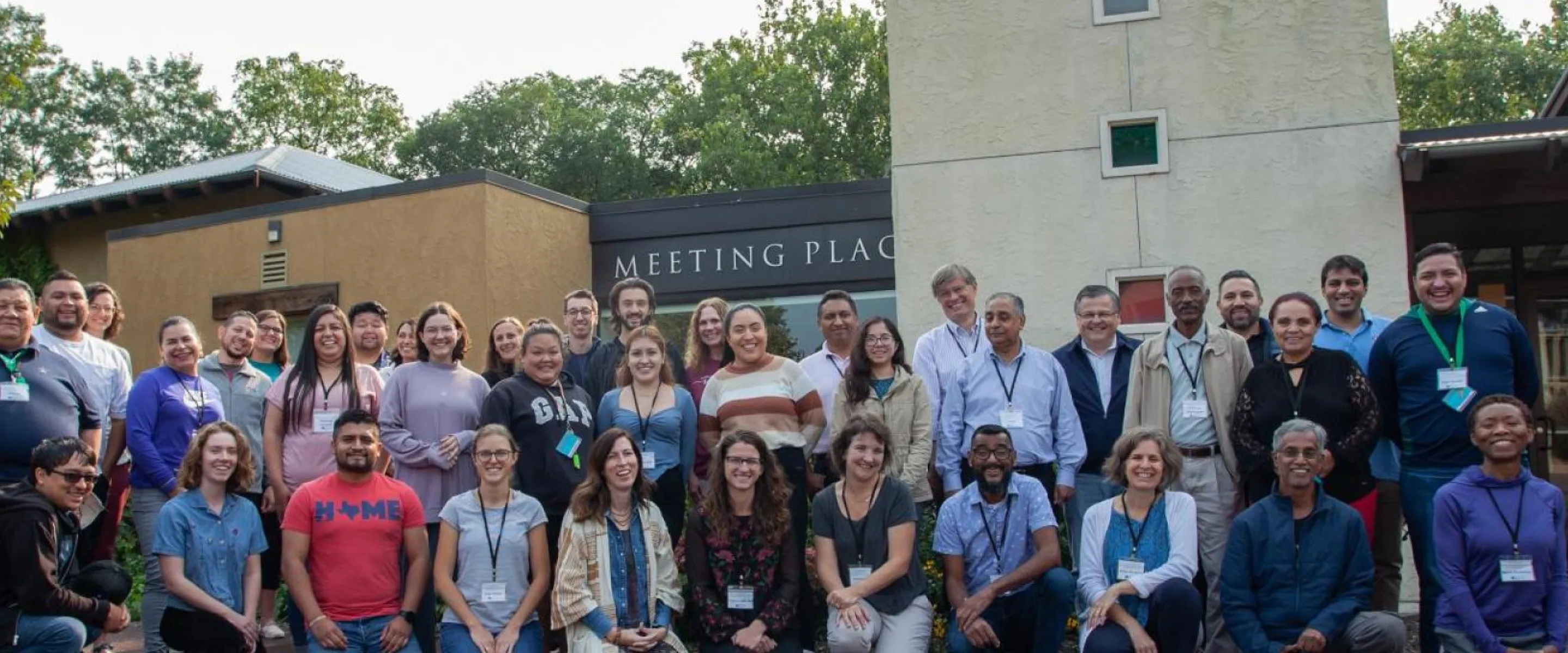 This 40-hr training will be conducted using the curriculum of the Immigrant Legal Resource Center (ILRC). This course will help to provide the necessary training component for individuals who wish to apply for accreditation from the Department of Justice (DOJ— formerly known as BIA recognition and accreditation). DOJ recognition and accreditation allows non-attorneys working at non-profit organizations to practice immigration law. The course will touch on all areas of immigration law and practice focusing on topics most relevant to those serving and representing low-income immigrants.
Following the training, participants have 2-3 weeks to complete a take-home, open-book exam.
Who can attend?
Due to the requirements of the recognition and accreditation application process, we recommend that only individuals with U.S. citizenship, lawful permanent residence, or other long-term immigration status apply for this training.
Preference will be given to staff of not-for-profit agencies working in the area of immigration law. (There is a limited number of spots for private attorneys or paralegals working for private law firms.)
Department of Justice (DOJ) accreditation
Requirements for applying for Department of Justice (DOJ) recognition and accreditation will be discussed during the training week. Participants who pass the take-home test will receive a certificate of completion from the Immigrant Legal Resource Center (ILRC), the authors of the training curriculum. This will help participants in the process of obtaining DOJ recognition and accreditation.
If you have questions about participation, accreditation and the content of this training, please contact Sarah Bankard at sbankard@wr.org.
Training location and COVID precautions
This training will be conducted in person at the MCC Welcoming Place in Akron, PA. Participants are encouraged to be fully vaccinated for COVID-19. Please review the Welcoming Place COVID Recommendations and Guidelines for more information.
Early bird registration fee**
Non-Profit - $400
For-Profit or attorney/ paralegal - $795
**$50 will be added for registration received after July 28
Lodging option
Lodging is available at The Welcoming Place, a conference and meeting center at MCC. The Welcoming Place consists of four houses, each with 11 rooms. Hotel-style rooms include a private bath for each room and a common living area.
Check-in begins on Sunday after 3:00pm and check-out is Saturday by 10:00am.
$330 for 6 nights
Meal options* 
$307 USD includes:
6 breakfasts
5 lunches
5 dinners
Snacks/tea/coffee
Sunday (Sept. 10) supper is not included
*Vegetarian/vegan and diet-specific options available upon request
Materials required
Laptop--you will need to access resources online during the training.

A Guide for Immigration Advocates, 23rd ed. The PDF or print copy are $345.00. Both together are $385.00. Guidelines about how and when to order this with a discount code are available once you register for the training.

Maximum number of students permitted
No more than 40 students will be admitted.
Registration
Please complete the registration form. You must complete the registration form, to arrange lodging, meals and transportation, along with your full payment, by July 28 to take advantage of the early bird registration fee. ($50 late fee added after July 28). Registration will close August 18, 2023.
Transportation*
MCC vehicles can assist with transport to and from The Harrisburg International Airport (MDT), The Philadelphia Airport (PHL), and the Lancaster Amtrak Station at designated times (flights/trains must arrive on Sunday, Sept. 10, 2023, after 2pm and depart on Saturday, Sept. 16, 2023 before noon).
Cost includes trip from and to the respective airport.
From/to Philadelphia - $100
From/to Harrisburg - $50
From/to Lancaster Amtrak - $25
*Once transportation is reserved, fee is nonrefundable.
If you have questions about registration and logistics, please contact kirstindemello@mcc.org.