Support peaceful solutions in Ukraine
Image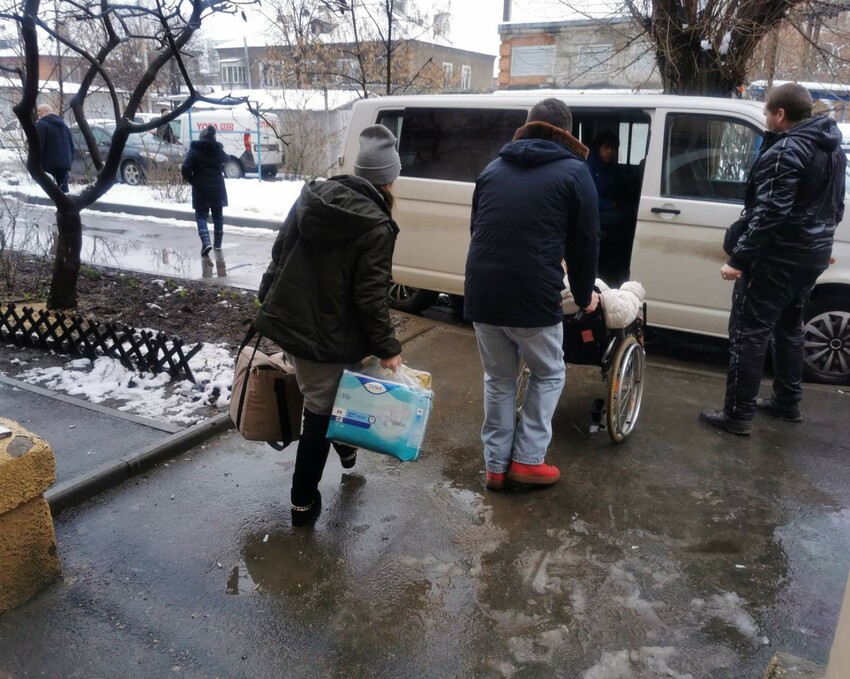 Background: On February 24, 2022, Russian military forces began an invasion of Ukraine by land, sea and air.
"One hundred years ago, we responded to crisis in Ukraine," said MCC U.S. Executive Director Ann Graber Hershberger in February 2022. "A century later, we find ourselves walking alongside the people of Ukraine in crisis once again. They are pleading for our prayer and support — and a reminder they have not been forgotten during this time."
In response to the conflict in Ukraine, we ask the United States government to continue considering approaches that do not rely on military intervention or military support. We ask our government to be a global leader in promoting the use of nonviolent tools such as diplomacy, disarmament, dialogue, the use of international law and support for grassroots peacemakers. We caution against the selling and providing of weapons or direct participation in military missions. We believe nonviolent leadership for peaceful resolution is a way that our country can make a positive difference. 
Faith Reflection: At MCC, our vision is to see communities in right relationship with God, one another and creation. This is a call to peace and active nonviolence based on our faith. Christian peacemaking starts with the belief that God has made peace with us through the gift of Jesus' life, death and resurrection. Peacemaking is a response to Jesus's gift of grace and peace.  (Read the March 2022 MCC statement on Ukraine.)
Photo above: MCC partner, Kharkiv Independent ECB Churches, evacuated residents from Kharkiv, housing them at a local Christian school and the House of Hope, a seniors' residence in a village community 50 kilometers (31 miles) from Kharkiv. Photo courtesy of Kharkiv Independent ECB Churches