More about MCC Great Lakes
We're responding to human needs at home and abroad in the name of Christ. There are many ways you can get involved!
Connect with us through relief sales, thrift shops, the SWAP program in Appalachia, making kits and comforters and other volunteer opportunities.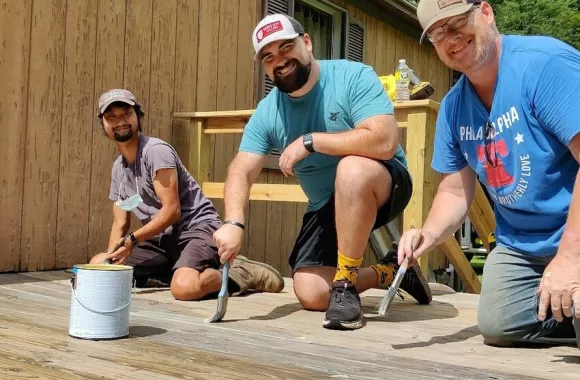 Volunteer with SWAP
Participate in this home repair ministry in Appalachia. As part of our Sharing With Appalachian People (SWAP) program, you'll work to make homes safe, warm and dry while learning about Appalachia and developing relationships.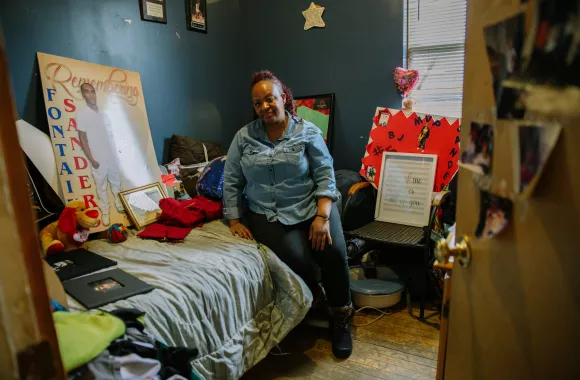 Learn more
Interested in learning more? Find out about upcoming events, resources and information from our region.
MCC Great Lakes leadership and board
Leadership Team
Eric Kurtz, Executive Director
Board of Directors
Daniel Grimes, Vice Chair | Member-at-large
Tracie Hunter | Member-at-large
Marcia Lehman | Member-at-large
Peter Martin | Central District Conference
Holly Miller-Eschlemen | Evana Network
Kate Nieuwsma | SALT alumni 
Haroldo Sérgio Martins Nunes | Iglesia Menonita Hispana
Meghan Reha, Secretary | Illinois Mennonite Conference
Adriana Nicole Rodriguez Flores | Bluffton University (student rep.)
Caleb Shenk | Goshen College (student rep.)
David R. Swartz | Brethren in Christ
George Thompson, Treasurer | Indiana-Michigan Mennonite Conference
Virgil Troyer, Chair | Ohio Mennonite Conference
Howard Yoder | Rosedale Network of Churches
MCC's leadership is committed to transparency. For security purposes, most names and all email addresses of leadership have been removed from our website. If you would like to contact someone on our leadership team, please contact us, and we will make sure your message reaches the appropriate person.
 
Give a gift where needed most
Every donation makes a difference.