Host a speaker in Ontario
The staff from MCC have a wide range of passion and expertise, and they're eager to share with your church, school or event.
Image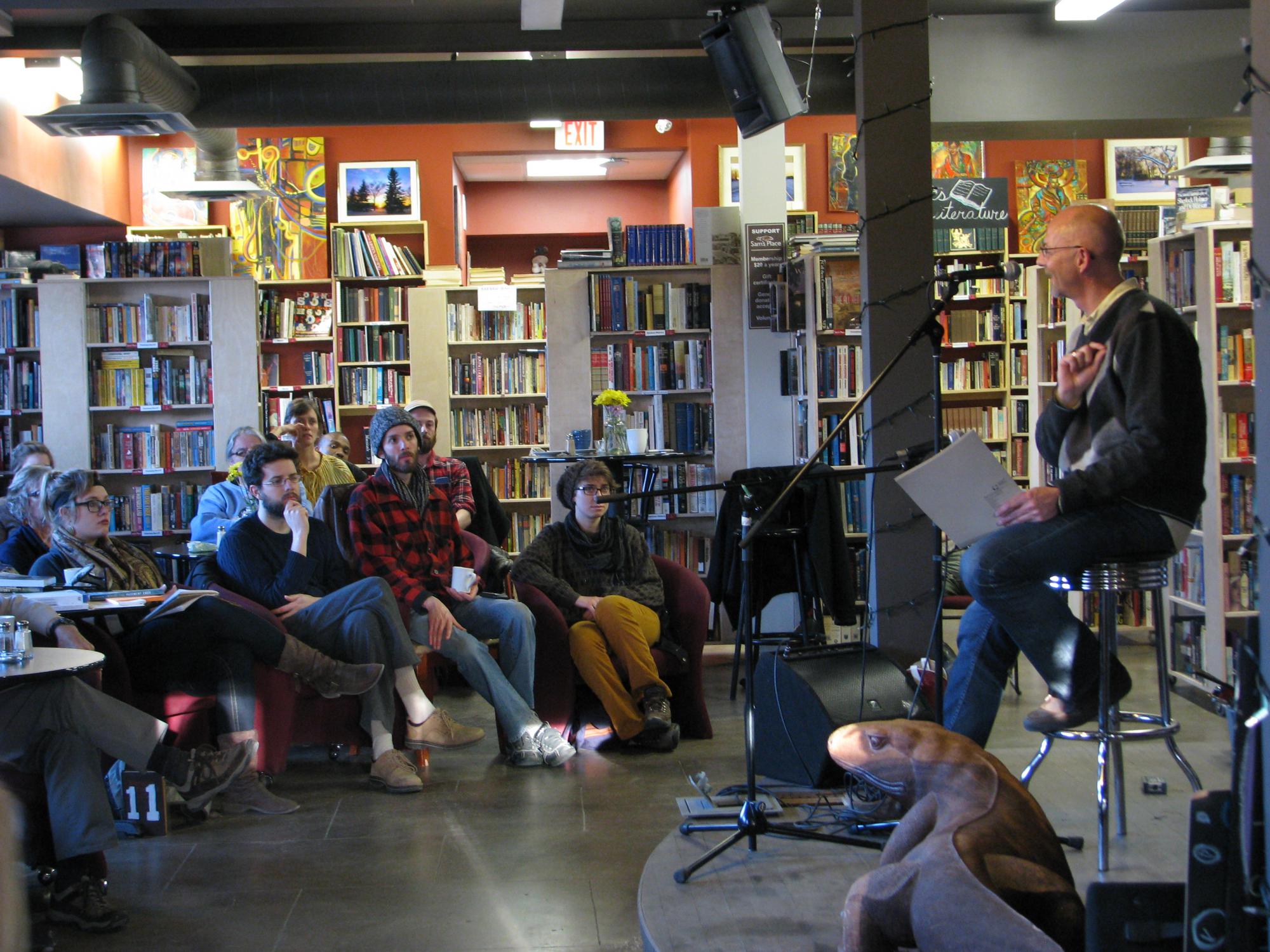 The staff from MCC have a wide range of passion and expertise, and they're eager to share with your church, school or event.
Below you'll find a list of staff who are available to speak in Ontario. To book a speaker for your event, contact Katie Buchnea today at katiebuchnea@mcco.ca or 1-800-313-6226 ext 235.
Image
Wendy Adema, Program Director, MCC Ontario
Wendy, who has served with Mennonite Central Committee Ontario as Program Director since 2008, provides oversight to MCC's five Ontario program areas of Indigenous Neighbours, Material Resources, Migration and Resettlement, Restorative Justice and Walking with People in Poverty. Wendy holds a Master of Social Work from Wilfrid Laurier University, where she specialized in community development and social planning. She has over 20 years of experience in the non-profit sector, having worked for social planning councils, United Way and other community-based organizations. Wendy is an active member of Wanner Mennonite Church and of her home community in Glen Morris. Wendy is married to Michael Thiessen, and they enjoy life together with their two young adult daughters. Wendy can speak about MCC's Ontario-based programs and the difference these programs make in the lives of many.
Image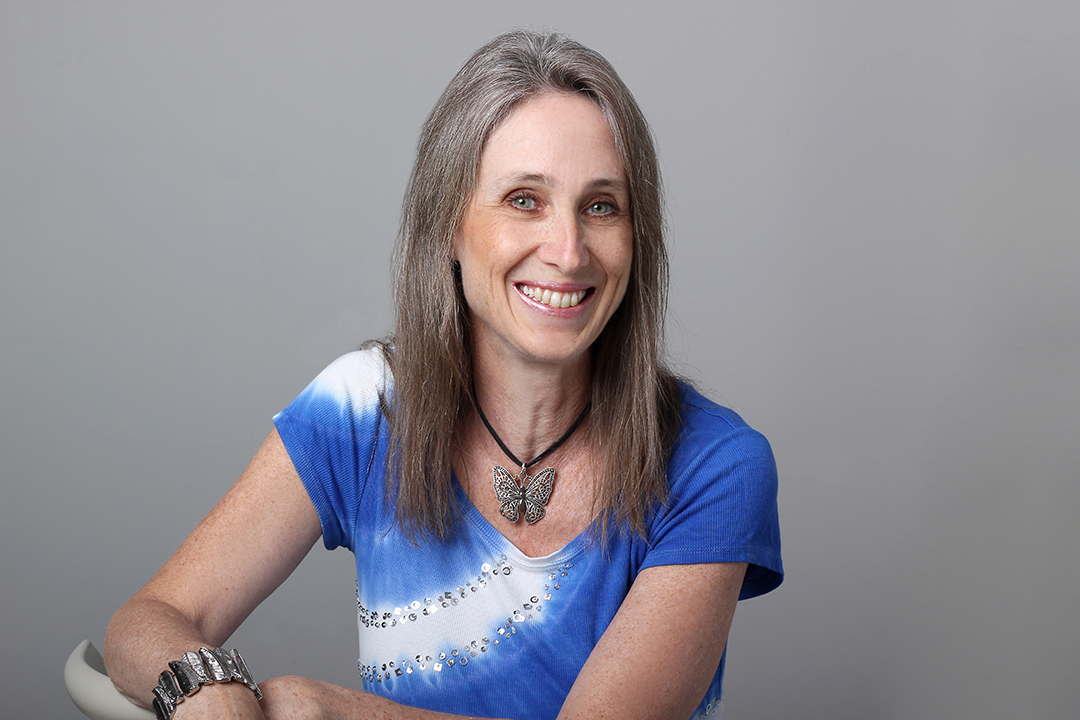 Darlene Bartha, Manager of Donor Relations, Major Gifts
Darlene, who has worked with Mennonite Central Committee Ontario since 2016, currently serves as Manager of Donor Relations. Her passion is to connect MCC's partner donors with projects that enable them to make their desired impact in the world. She enjoys sharing stories about MCC enriching the quality of life for vulnerable people, addressing root causes of injustices and building peace. Darlene has worked with other international development organizations and learned much from travelling to several developing countries. She now lives in Kitchener with her husband and three young adult children. Darlene speaks clearly about current needs MCC is addressing both locally and internationally.
Image
Rod Friesen, Restorative Justice Program Coordinator
Rod began working with Mennonite Central Committee Ontario in May 2017. Over his lengthy career in non-profit management and human resources, Rod has held various leadership roles in the social services sector. He has a passion for building peace by supporting creative ways to build healthy communities. Rod graduated from Conrad Grebel University College in the Master of Peace and Conflict Studies program. In addition to being formally educated in non-profit and human resources management and conflict mediation, he is also a certified human resources leader. Rod can speak on topics such as peacebuilding, restorative justice, building networks, healthy masculinity, training active bystanders and community development.
Image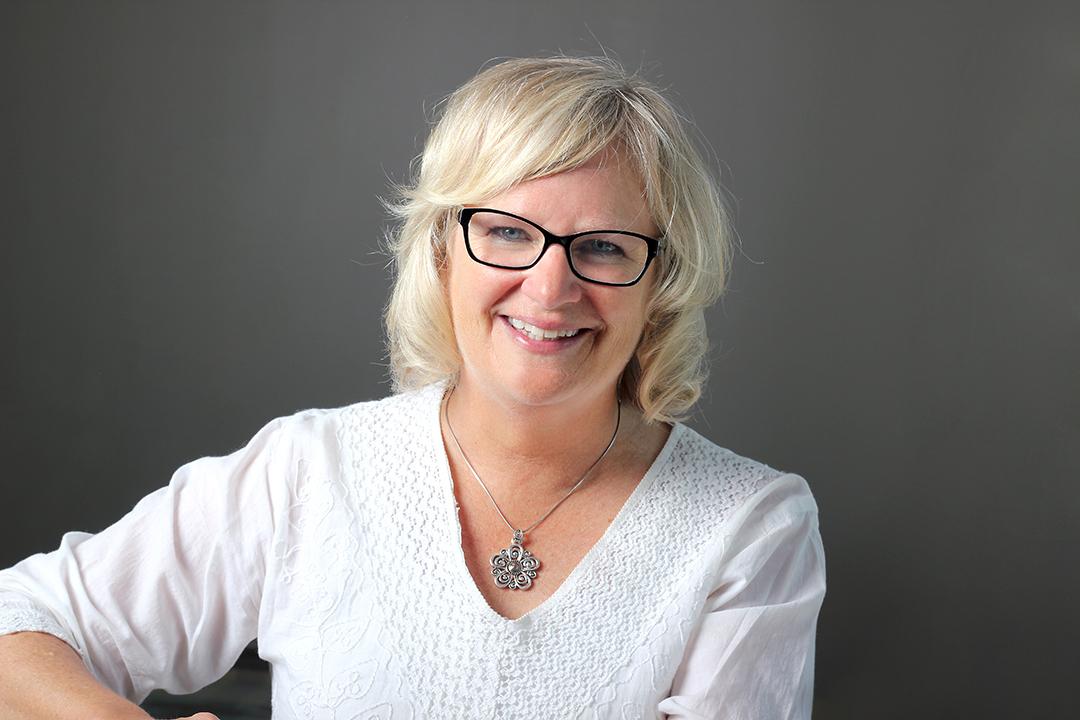 Kim Lester, Associate Executive Director
Encouraging, resourcing and empowering others to achieve great outcomes has always been a momentous passion for Kim. Over the years, she has held several leadership positions – primarily in the not-for-profit sector. She is a graduate of the University of Guelph (BASc.) and the Waterloo Region Community Leadership program. A little over seven years ago, her experience and passion culminated as she began working with the Mennonite Central Committee in Ontario, first as the Director of Revenue Development, and more recently as the Associate Executive Director. Kim continues to give pioneering leadership to MCC's first-ever comprehensive fundraising strategy and has taken the program from a two-staff operation to a multi-staff team, raising over $10 million annually. She also provides leadership on a national level, supporting the implementation of these strategies across Canada..
Kim and her husband Todd (who serves in denominational leadership with the Be In Christ Church of Canada) have two young adult daughters. One is an RN, and the other is pursuing a law degree focusing on international human rights. In their downtime, Kim and Todd love embarking on cycling and hiking adventures, both in Canada and internationally. Kim is willing to provide general presentations about the work of MCC through impact stories complemented by some biblical content.
Image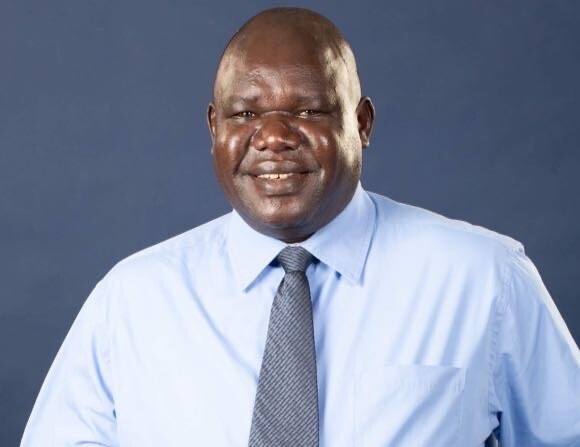 Moses Moini, Migration and Resettlement Program Coordinator
Moses serves as Mennonite Central Committee Ontario Migration and Resettlement Program Coordinator. After graduating from Brock University with two bachelor degrees in business and economics and an MBA, he worked in Tanzania in the field of community development from 2000-2003. In 2004, Moses started working with the Private Sponsorship of Refugees program where he eventually found his calling. As a registered Canadian immigration consultant, Moses has extensive knowledge of and experience with the Canadian Immigration system.
Having resettled in Canada in 1992 as a refugee from South Sudan, Moses is passionate about refugee issues. Committed to advocacy and serving as a voice for refugees and newcomers to Canada, Moses' greatest desire is to continue to seek church engagement in being the hands and feet of Jesus by creating welcoming spaces and providing safety to those fleeing persecution and other human rights abuses. Moses is available to speak on how MCC Ontario continues to work for peace and justice in the name of Christ through its Migration and Resettlement program.
Image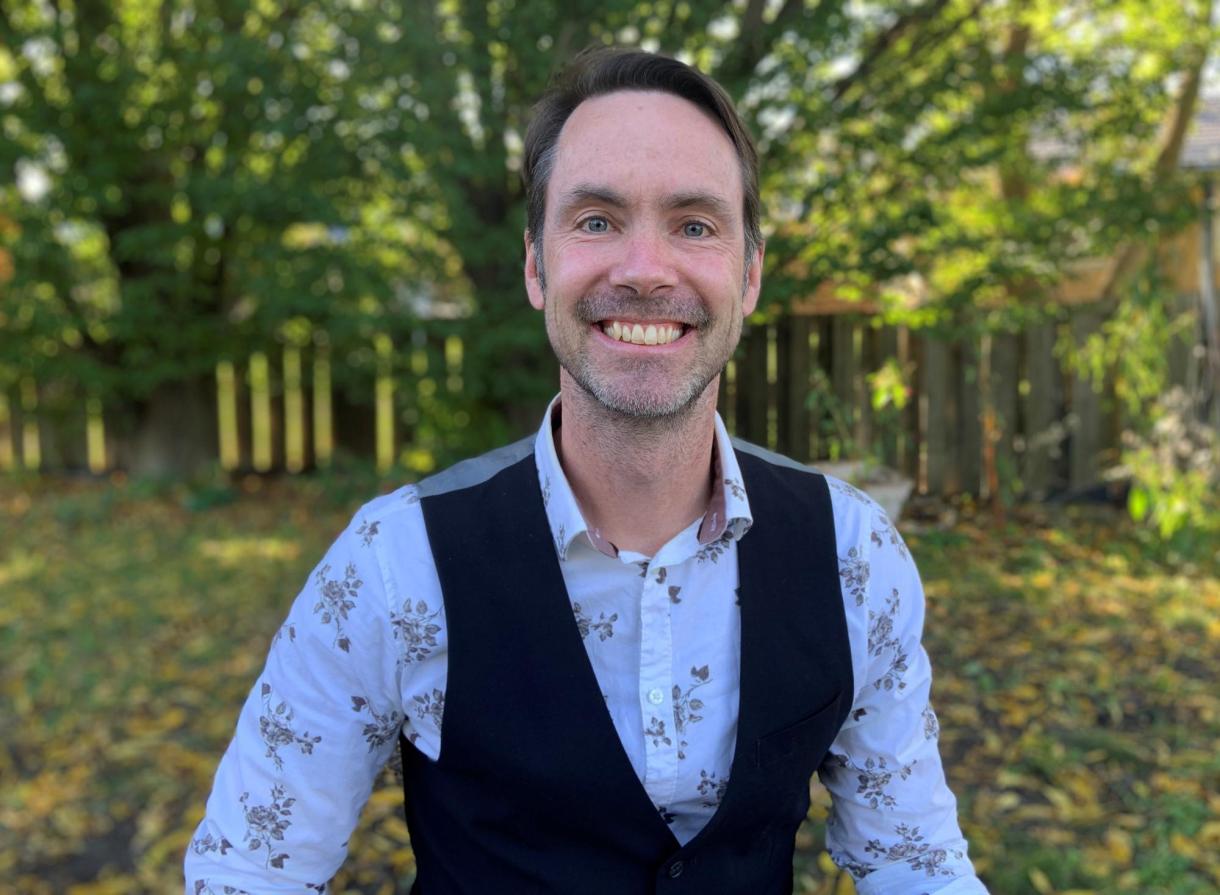 Scott Morton Ninomiya, Indigenous Neighbours Program Coordinator
Born in Waterloo Region, Scott lives with his family on the Grand River Watershed – the traditional territory of the Haudenosaunee, Anishinaabe and Neutral peoples. His diverse career has included work and learning in non-profit, academic, provincial and municipal government contexts. He attends St. Jacobs Mennonite Church and is pursuing a Ph.D. part-time in the Environment Faculty at the University of Waterloo. Scott is a trained yoga instructor who loves to hike, camp and kayak whenever and wherever he can. Scott can speak about MCC's work with Indigenous people and explore topics including Indigenous-Settler relations, the connections between Indigenous justice and climate justice and the role of churches in helping to pursue both.
Image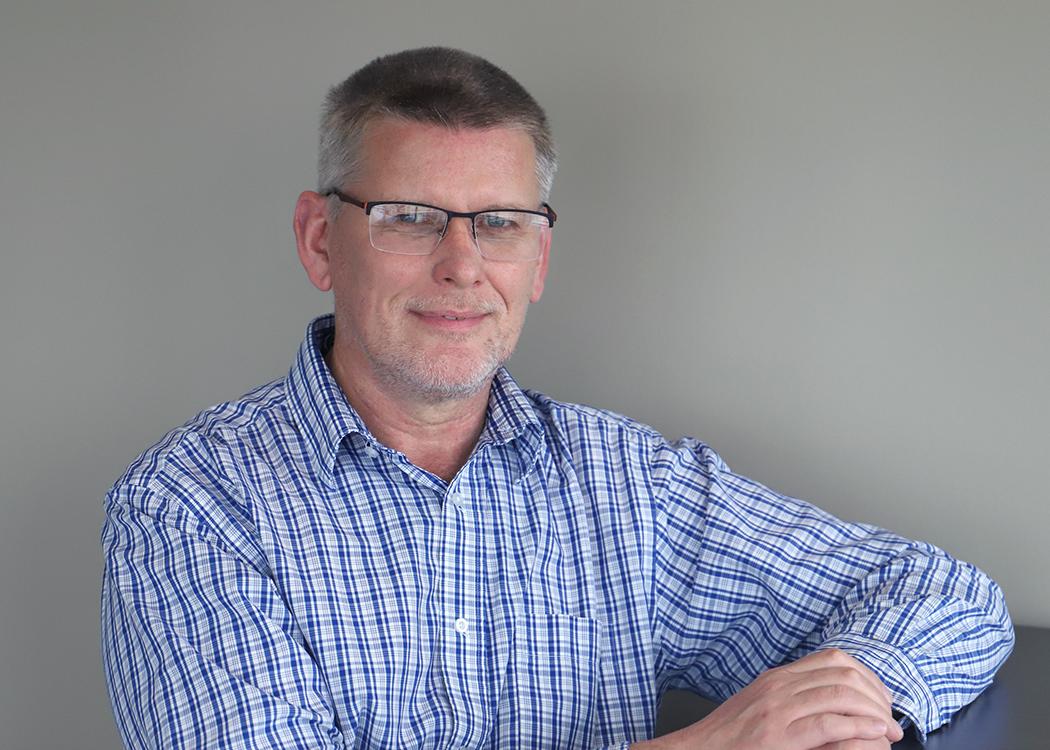 Stephen Roy, Church and Community Relations Associate
Stephen, who has been part of the Mennonite Central Committee Ontario team since 2021, focuses on building and nurturing relationships between MCC and supporting churches. He comes from a background in faith-based post-secondary education as an academic administrator and instructor with over 30 years of experience. His education includes undergraduate and graduate degrees in urban planning (Honours BA and Ph.D.) and theology (M.Div.). With his interest and involvement in charity leadership and governance, Stephen serves on several church and ministry boards, including Be In Christ Church of Canada and the Canadian Centre for Christian Charities. Personal interests include watching soccer, reading historical fiction and researching family history.
Stephen can share a biblical message that speaks to the motivation for MCC's work. He explores themes such as peace, justice and God's concern for the poor and marginalized. He can also provide an overview of MCC's work internationally and in Ontario or speak about a specific program or country if requested.