SWAP program changes locations in response to flooding and needs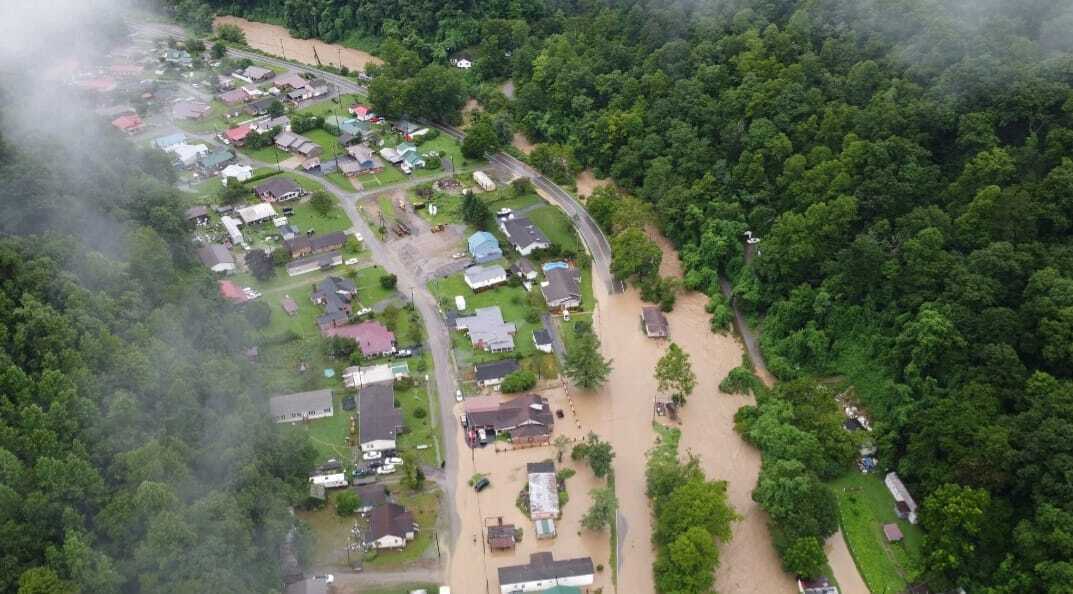 Big changes are coming to Mennonite Central Committee's (MCC) Sharing With Appalachian People (SWAP) home repair program.
In response to the catastrophic flooding in eastern Kentucky this summer, SWAP will be opening a new location in Pike County, Kentucky. Prior to the flooding, Pike County already was identified by the Appalachia Regional Commission as one of the most economically depressed counties in the nation.
By opening this new site location, SWAP will be able to serve some of the most vulnerable communities in Appalachia. "When people have access to safe, affordable, quality housing that meets their needs, it supports their overall mental, physical, social and spiritual well-being," said Kristin Overstreet, MCC Appalachia program director.
The new site is set to open in May 2023 based at Elkhorn Community Church (ECC) in Elkhorn City, Kentucky.
This isn't the first time that MCC has partnered with ECC. During the height of the pandemic in 2020, ECC helped distribute hand sanitizer and cloth face masks that MCC secured through the Federal Emergency Management Agency (FEMA).
ECC, the home congregation of Overstreet, is located in the foothills of the Appalachian Mountains. The building can house up to 40 volunteers and has lots of outdoor space, including a basketball court, playground, outdoor seating and room for large-group activities.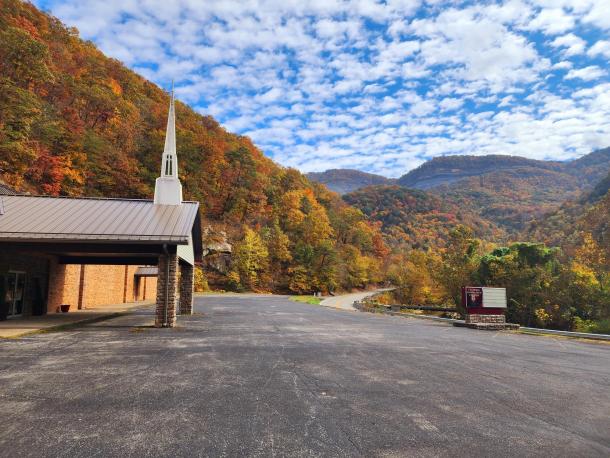 With the new location opening in Elkhorn City, MCC decided to close the SWAP site location in Harlan, Kentucky, after 37 years.
"We're grateful for the community and partners who opened doors and gave people the opportunity to learn from the richness of cultural interactions in Harlan and surrounding communities," said Eric Kurtz, MCC Great Lakes executive director. "And we're grateful for all the volunteers and staff members who served in Harlan over the past 37 years."
Harlan County officials supported the program by allowing SWAP to use their forestry camp to host volunteer groups. And Christ's Hands has been a long-time partner with SWAP on many projects and programs.
Several circumstances factored into the decision to close the Harlan site. The well at the camp went dry, leading to water supply issues and the need to truck in water at a high cost. It also has been difficult to fill staff positions.
With the flooding farther east in Kentucky, there is a great need in those communities for the home repair services that SWAP is able to provide. "We're grateful for the affirmation from Harlan community leaders to move on and address housing needs elsewhere," said Kurtz.
In addition to the new site location in Elkhorn City, Kentucky, SWAP continues to operate a site in Kimball, West Virginia.
According to Overstreet, SWAP's vision remains clear. "SWAP hopes to continue its mission of providing safe, warm and dry homes to those in need."