Speech contest winner challenges illusion and privilege of peace
Goshen College senior Jakyra Green wins first prize in the 2023 C. Henry Smith Peace Oratorical Contest
Image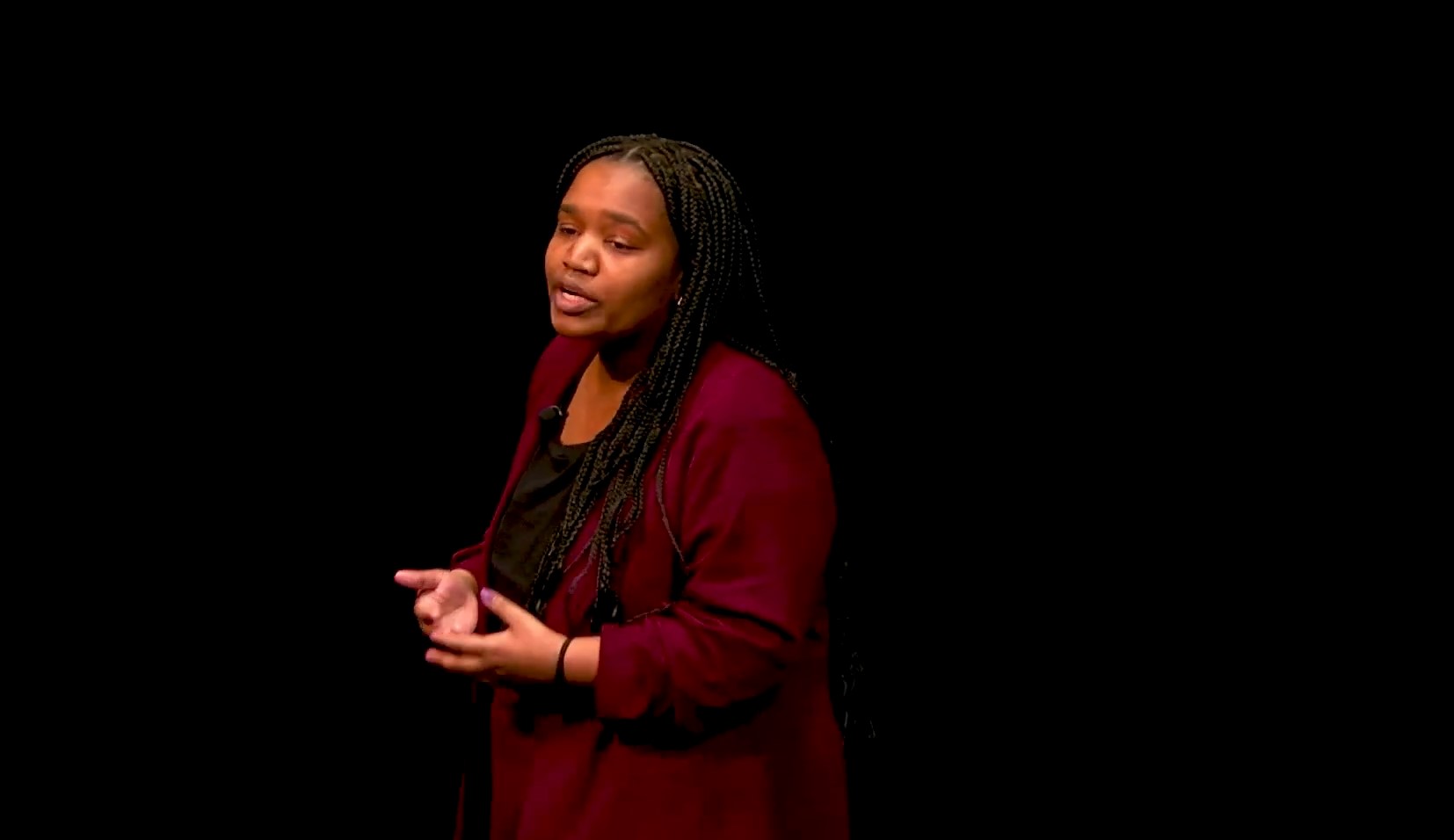 The concept of peace that only lifts up mutual kindness fails to take into account the lived realities of people of color. This is the theme of Jakyra Green's winning speech, "The privilege of peace," in the 2023 C. Henry Smith Peace Oratorical Contest. With passion and vulnerability, Green outlines how an understanding of peace must not be silent to the injustices of systemic racism.  
The C. Henry Smith Peace Oratorical Contest is an annual, binational and intercollegiate contest for students at Anabaptist colleges and universities and is administered by Mennonite Central Committee (MCC) U.S. In its 49th year, the contest commemorates the late C. Henry Smith, a Mennonite historian and professor who worked at Goshen (Indiana) College and Bluffton University in Ohio, and his deep interest in the Mennonite commitment to peace. The purpose of the contest is to deepen students' thinking about peace and create a platform for discussion of peace-related themes.
Green, a fourth-year student at Goshen College from Elkhart, Indiana, does just that as she unpacks the inequities that must be addressed for there to be a sustainable peace. She highlights the health disparities for Black women and babies, the racial inequities in college student loans, and how mass incarceration targets people of color disproportionately, stating that these "issues that were meant to be resolved years ago affect the lives of contemporary Black society and individuals." Green implores, "How is this justice? How is this peace?"
Saying the names of Black people who have been killed by police or by racially motivated mass shootings, such as the one in May 2022 in Buffalo, New York, Green reminds listeners that violence against Black people is happening all the time, and yet, is ignored in discussions about peace.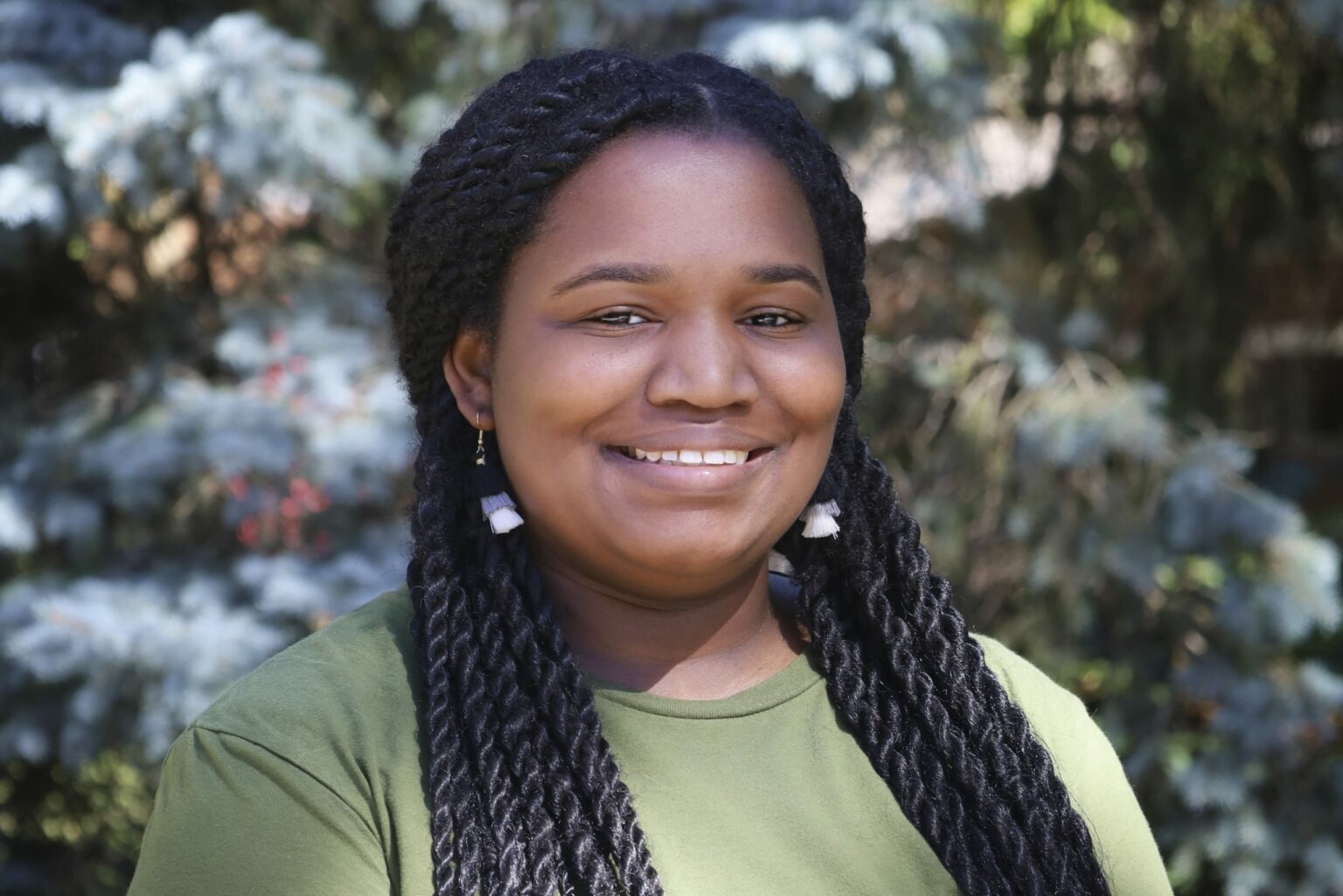 Green urges white people to talk about race even if it is uncomfortable and to listen to the experiences of racism of people of color—and most importantly, to believe them. In her final points, Green says that a durable peace must be created through the lens of social justice and that we must "stop equating silence with peace."
Six institutions participated in this year's contest: Bethel College, North Newton, Kansas.; Bluffton University, Bluffton, Ohio; Canadian Mennonite University, Winnipeg, Manitoba; Conrad Grebel University College, Waterloo, Ontario; Goshen College, Goshen, Indiana.; and Tabor College, Hillsboro, Kansas.
Micah Peters Unrau, in his fourth year at Canadian Mennonite University, won second prize for his speech, "Peace, faith and power: A Christian perspective on civil resistance." Peter Buller, a third-year student at Bethel College, won third prize for his speech, "The suffering Messiah: living in contrast to Christian Nationalism."
The judges for this year's contest were Rebecca Hernandez, MCC U.S. organizational development and racial equity director; Nathan Hosler, director of the Church of the Brethren's Office of Public Witness; and Kerry Saner-Harvey, MCC Manitoba program coordinator for Indigenous-Settler relations.