So romantic…
Image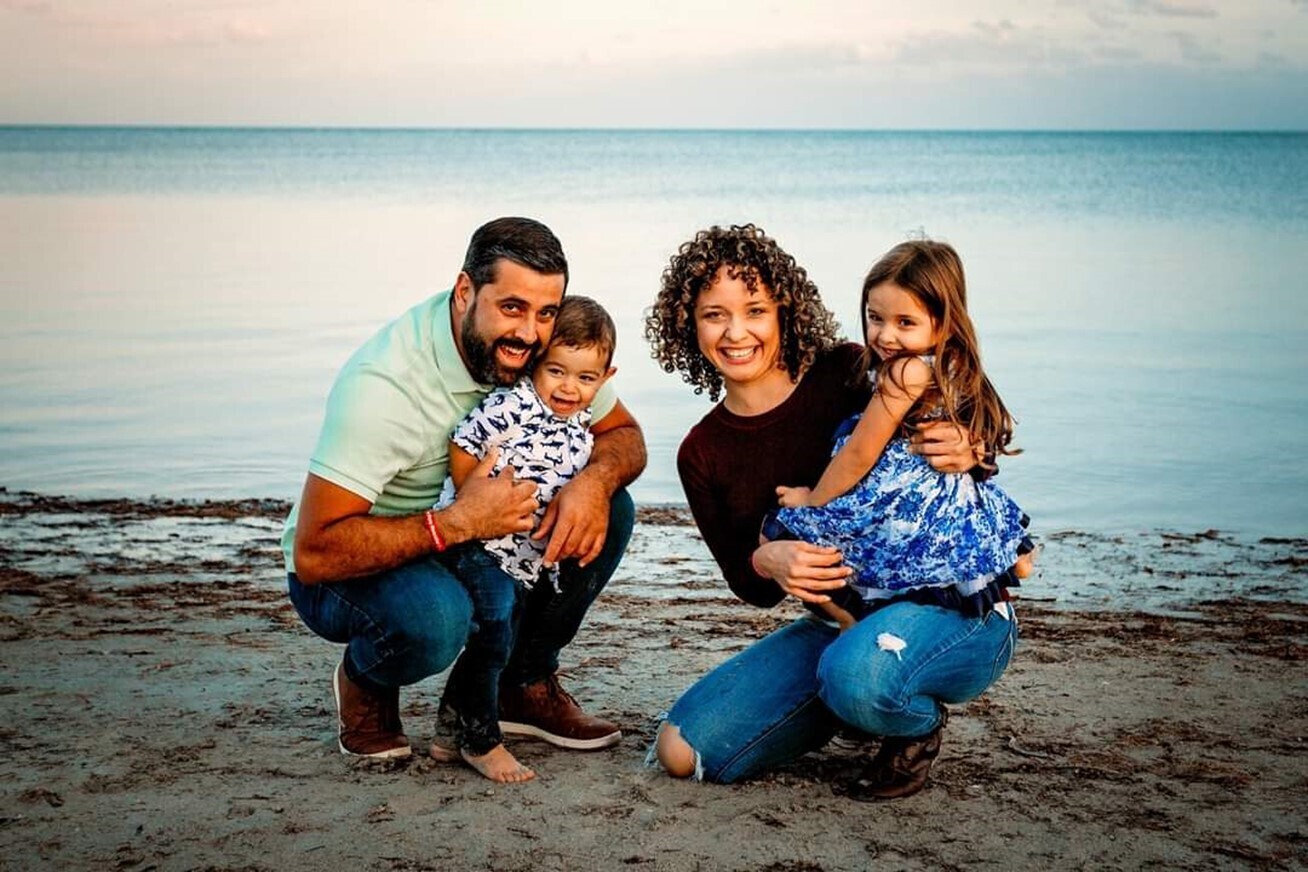 Olguita was in love.
Her story is like that of a quick read romance novel. The love story that makes the reader sigh, holding her hand to her heart and whispering, "That's so romantic." Her story starts in Costa Rica, the small Central American country reminiscent of Hawaii with its lush forests, meshed with selfie spots galore.
This was Olguita's first time to Costa Rica and her first mission's trip. How that one mission trip would change her life. The trip confirmed her calling to serve God. The trip also brought her face-to-face with David, her future husband, father of her children and partner in ministry.
I first met her at our MCC South Florida office. Olguita and David were now married, and they were ready to start the immigration process to have David become a legal permanent resident of the United States.
Mennonite Central Committee (MCC) in South Florida shares God's love and compassion for all in the name of Christ by providing low-cost legal services to low-income immigrants residing in the community, often working through the local church.
Before David could become a legal permanent resident, he and Olguita would have to sit for an interview with a USCIS officer to prove their marriage was bona fide. They would need to show, by "clear and convincing evidence," as the law states, that their marital union was true and ongoing. I gave them a list of what would help prove it was a bona fide marriage. One of the things, I said, were photographs. A photo album nicely put together showing the progression of their relationship.
I met with Olguita a couple of days before her and David's interview. All their documents were organized and ready for the interview. Then she pulled out a photo album that was drenched in love. Portraits of love were on every page. I smiled, and said, "This is great, very pretty." Then she said, "I also have this." She was holding a delicate keepsake box with a personalized picture puzzle of her and David. More proof of love. I laughed, and said, "I think they're going to believe your marriage is real."
Olguita…so romantic.
A year or so later, I went to a prayer service at Iglesia Rescate, a Brethren in Christ church in South Florida. There I found Olguita and David leading worship and prayer. This was the first time I saw them serving. They were not the young couple with a pending immigration process anymore. They were youth leaders. I saw the love and respect the church had for them. I was impressed.
Years later, I was part of the Iglesia Rescate congregation praying for Olguita and David as they had answered God's call to serve in a small and unfamiliar place, Okeechobee, Florida – just 3 hours away – but worlds away from what they knew. They would be joining another couple to serve God in Okeechobee. Olguita and David were leaving family, friends, well-paid jobs and career advancement. They were embarking on a call greater than they knew.
Olguita and David…so committed.
Time had gone by quick, I thought as I sat with David preparing his application for Naturalization. He was applying to become a U.S. citizen. After months of studying and preparing, David had his interview with a USCIS officer. All went well. The United States now had a new citizen.
In 2020, in the midst of a pandemic, Olguita and David were consecrated to serve as the Pastoral couple of Iglesia Rescate Okeechobee. They testified of God's call to serve the immigrant community in Okeechobee. They spoke with great conviction, and they spoke with great love and compassion for those they would be serving whole-heartedly.
Earlier this year, I heard Olguita and David's heart for their community. They spoke of the brokenness they were encountering as they did outreach in Okeechobee – abuse, alcoholism, poverty. Their hearts were heavy but full of love and compassion. They shared so many ideas and plans of how they were going to serve and reach this vulnerable population for Jesus. That day Olguita cried out to God, on her knees, forehead to the floor. "These families need you so much."
Their faith…so inspiring.
It was after praying that I thought of how MCC could help their ministry work. There was now a new way MCC could bless Olguita and David. It was not with immigration paperwork. Now MCC could serve the immigrant community of Okeechobee alongside Olguita and David.
We prayed, they partnered and God provided. In record time, Olguita and David had a van full of boxes of MCC canned meat and hygiene kits. Today, God is using a can and a kit to bring the love of Jesus to a community in need. God is using Olguita, David and MCC to serve immigrants in the name of Christ.
God…so amazing.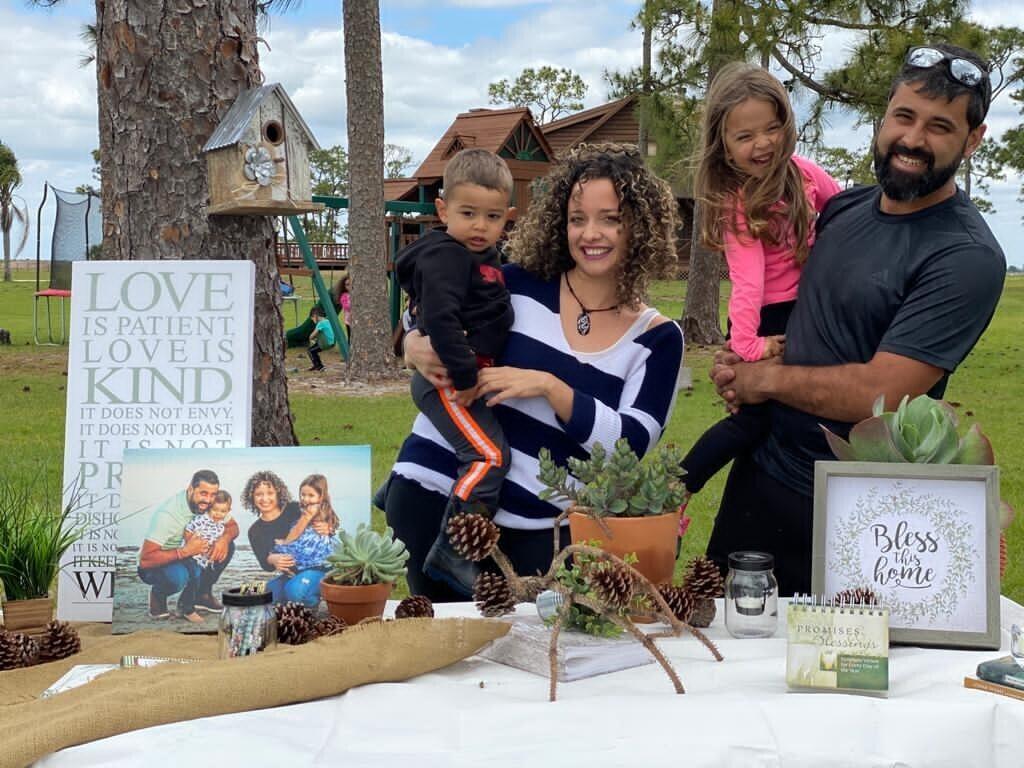 Thanks to our faithful volunteers and donors, MCC provides high quality canned meat and hygiene kits to vulnerable people in the U.S., Canada and around the world through local partnerships. Last year in 2020, MCC shipped over 48,000 hygiene kits and nearly 830,000 pounds of canned meat to respond to people who experience conflict, disasters or food insecurity. Learn more and support our efforts by visiting mcc.org/kits and mcc.org/canning.
Rachel Diaz was born and raised in South Florida. She is the daughter of Cuban parents. Since entering law school, she knew she wanted to help the immigrant community with her law degree. Her opportunity to help immigrants in 2006 began over lunch with MCC East Coast. Since then, she has served alongside MCC's South Florida immigration program. She sees her work with MCC as a ministry, serving God by serving the immigrant community. She attends Iglesia Rescate Brethren in Christ church in Hialeah, Florida.