Thrift
Volunteer today. Change a life forever.
Image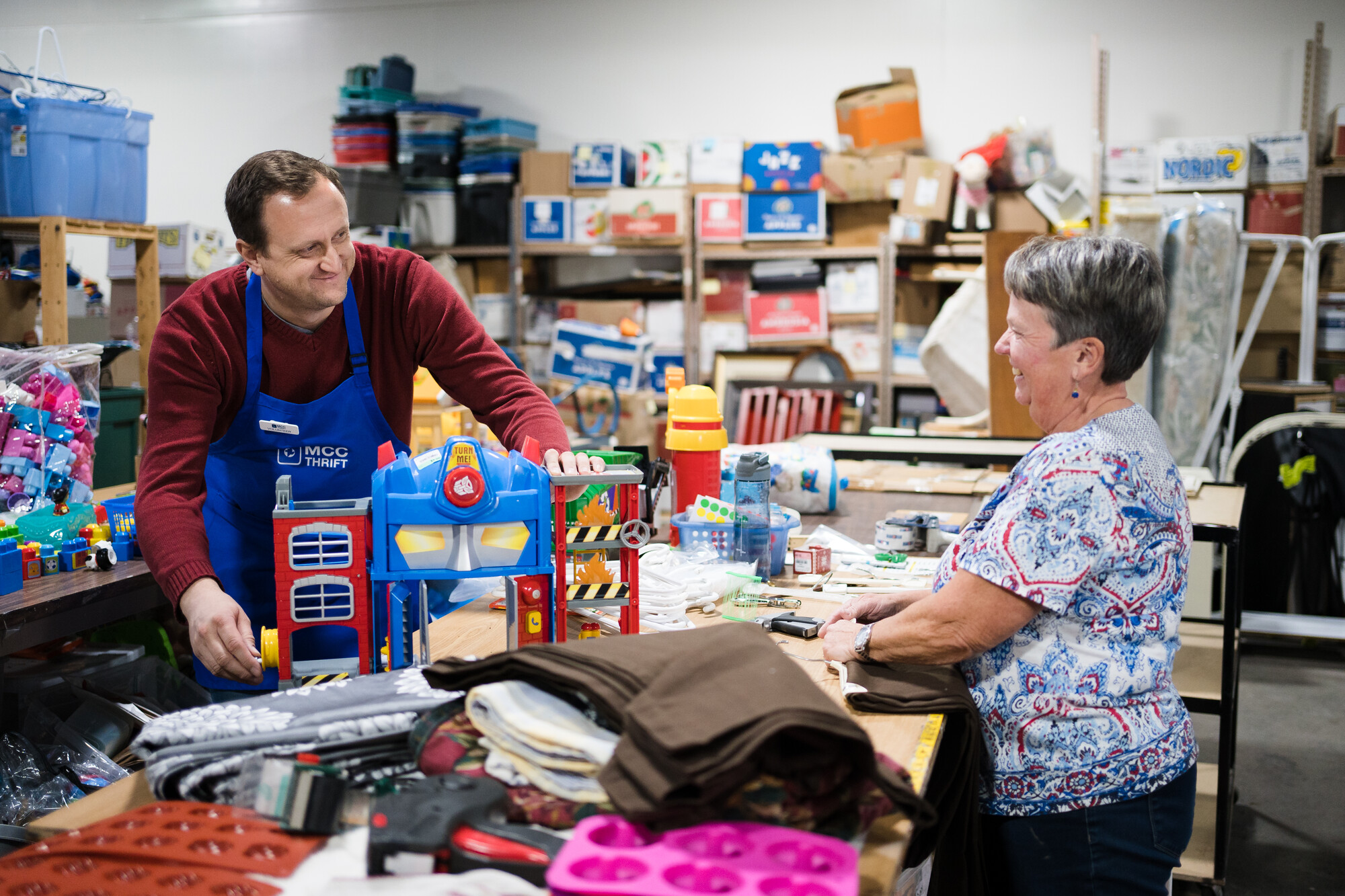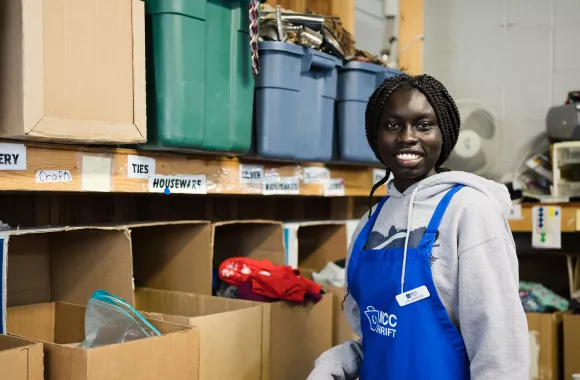 Volunteer opportunities
We're always looking for new volunteers to join our team. By volunteering, not only will you help people in need, you can build your resume, serve with a purpose and develop friendships. There are many reasons to volunteer with us!
Greeter
Greeters are one of the most important volunteer positions at our shops. They help set a welcoming tone for customers entering the shop. Whether it's a warm hello or a friendly smile, greeters help us keep customer service a top priority.
Cashier
Volunteers who work as a cashier are yet another friendly face of our organization. As they help customers complete their purchases, they are simultaneously helping us be a kind and caring presence in the community and raising money for MCC.
Bagger
Volunteer baggers help cashiers by bagging bought items. They provide friendly customer service, and help maintain efficient cash counters.

Retail assistant
Volunteer retail assistants keep our retail floors in tip-top shape, whether it's straightening out the changing rooms or restocking empty shelves.

Receiving donations
We value the donations that come in. We need volunteers with friendly smiles and strong backs to help us receive the wide variety of items that are donated to our shops each day.

Sorting donations
Donation sorters help keep our backroom processes efficient. We need volunteers who can spot hidden gems, vintage finds and quality items.

Pricing and tagging items
Once donations are sorted, we need volunteers to price the items before they make it to the retail floor. Whether it's a rack of clothing or a cart of household items, each item you price is another item that can be sold to support MCC's relief, development and peace work around the world.

Building and designing displays
The best part of thrift shopping is that the merchandise changes daily; you never know what you might find. We need volunteer craftspeople and designers to help us keep our rotating retail floor and window displays looking great.

Cleaning
We strive to keep our shops clean and free from strange smells and dirty merchandise. Volunteers who give their cleaning skills to our shops not only help us maintain a friendly presence, they also help us keep up our brand and create an enjoyable experience for our customers.

Helping with social media
Do you love staying connected? Maintaining our online presence keeps our marketing plan strong and helps our shops stay up-to-date with the communities around them.

Helping with a special event
Do you love planning parties? MCC Thrift shops have many reasons to celebrate. Whether it's a shop anniversary celebration, a fashion show or a volunteer appreciation dinner, we need your help to organize the fun!
Give a gift where needed most
Every donation makes a difference.