Accountability: Canada, Palestine and Israel
Image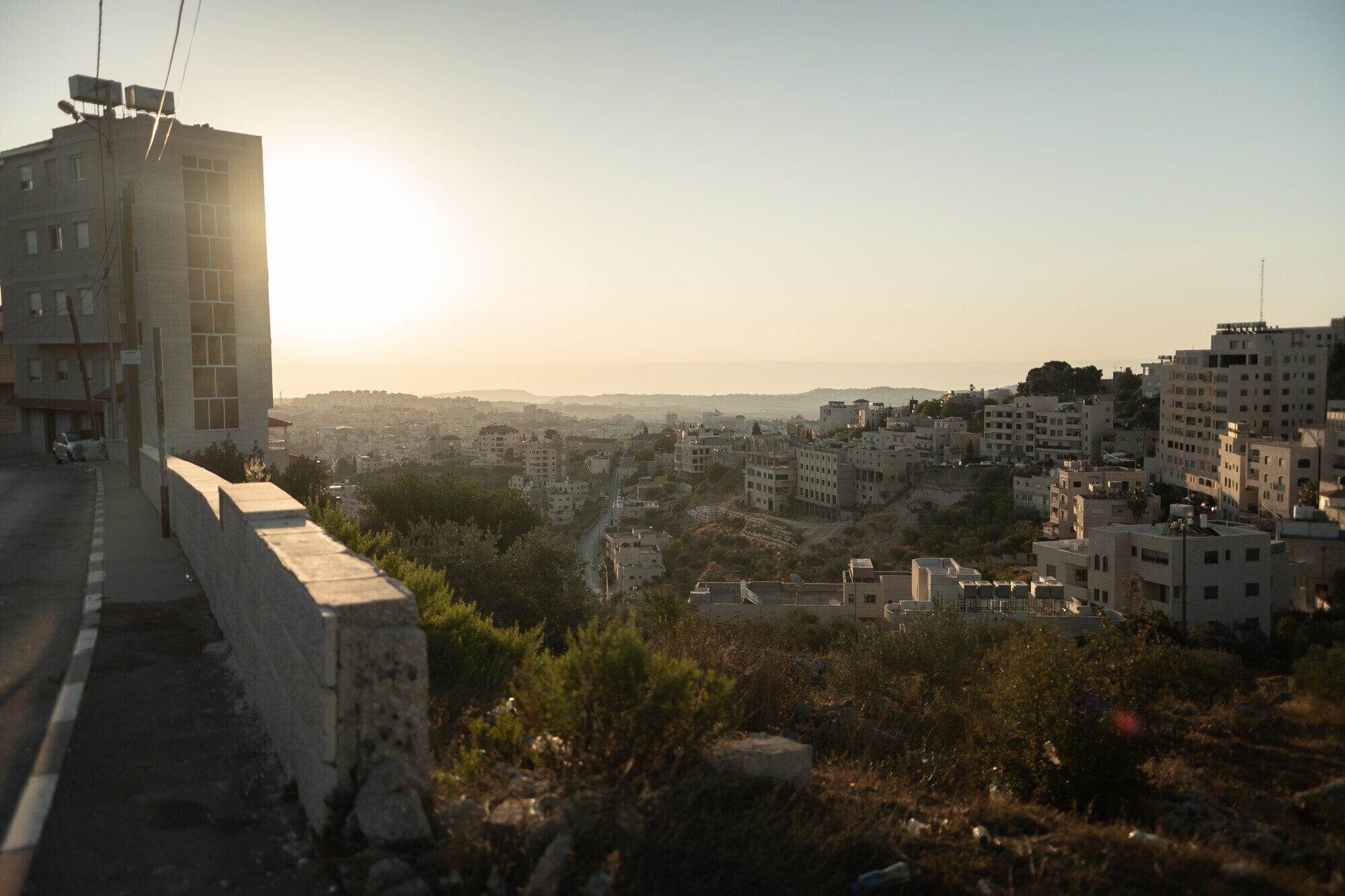 MCC's local partners in Palestine and Israel regularly raise concerns about violations of international law, experienced in everyday life. These partners have introduced us to many of the individuals, families and broad communities that they support. They have asked us to share these stories widely and have asked us to take action. Listen to just a sample of some of the voices illustrating the daily challenges and impacts of continued occupation – only exacerbated by the crippling COVID-19 crisis – including:
The Nassar family and expanding Israeli settlements on Palestinian land
Nebal and Khalil Safi, the Separation Wall and the often-insurmountable permit system
Anton Jaraysah and working with children and families coping with life in refugee camps, with no long-term solutions on the horizon
Jarrah Masalmeh and his father Walid and the terrifying experience of Jarrah's arrest and detention under Israeli military court when he was just 15
Moussa Abasi and the targeted demolition of his family's home by Israeli officials
International law is the set of rules and principles governing relations within and between sovereign states. The Canadian Government – through regular statements, such as the above, and through long-time membership in key international conventions, like the Geneva Conventions and the United Nations Universal Declaration of Human Rights, among many others -  firmly shows its belief in upholding human rights and international law. This includes Canada's actions at home and abroad, holding ourselves and other countries to account.
However, one significant reason for the repeated failures of a sustainable peace in Palestine and Israel is the unwillingness of the international community to enforce the legal norms of international law and human rights. In Palestine and Israel, violations of international law directly impact any realistic prospects for peace. And the impacts of these violations have only been exacerbated by the spread of COVID-19. Under the Fourth Geneva Convention, third party states like Canada have an obligation to hold Israel to account for these violations—by cooperating with other countries to bring an end to the situation, refusing to recognize the situation as lawful, and abstaining from giving aid or assistance.
MCC believes Canada can and should be speaking up strongly and consistently in international forums and ensure that our actions are consistent with our stated values, including in our trade and other relations.
But what can we do, as individuals or the country of Canada, when the principles of international law are not upheld?
What can you do?
1. Learn about key issues
While there are many issues concerning international law and human rights, here are three areas in which Canada can potentially speak into/hold Israel accountable, or take direct action:
"Some people feel safe to go anywhere, to travel, but for me I don't feel safe to even go out into the street," Jarrah Mesalmeh recounts his lingering fear and trauma after being arrested, detained and tried as a child of 15.
Every year the Israeli Defence Forces (IDF) arrest, detain, and prosecute approximately 500-700 Palestinian children under the military system. This has significant negative impacts on children who are detained – physically, mentally, and socially – as well as their families and communities.
While Canada does not have direct influence over this practice, speaking out against this practice is a way to remind Canada about our commitments to uphold human rights and international law. See our website for more information here.
"This is my home, our roots are in this land. We go forward and continue to work here until the end. We believe always that injustice will never stay forever," says Amal Nassar a Palestinian farmer from the Bethlehem area.
Israeli settlements in the West Bank, including East Jerusalem, violate international law. According to the Fourth Geneva Convention, an occupying power is prohibited from moving its own citizens into occupied territory; and making permanent changes to the territory. However, in 2020 alone, the Israeli government approved more than 12,150 settlement homes in East Jerusalem and the West Bank, the highest number since 2012. The expansion of settlements is a kind of incremental de facto annexation of territory.
This is especially relevant now, in the context of forced evictions of the community of Sheikh Jarrah of occupied East Jerusalem
For Palestinians, illegal Israeli Settlements mean loss of access to farmland and water sources; separation from other communities; and an increased presence of the Israeli military. Canada does not have a direct connection to settlement expansion, but we can speak out against clear violations, including in how we participate in the United Nations and other multilateral bodies. For information see our fact sheet and our latest campaign.
Also, read about how one family, the Nassars, are both experiencing and responding.
2. Take action: Connect with your MP
Write to your MP, as well as the Cabinet Ministers responsible for this file, using MCC's tool and urge Canada to speak out and take all diplomatic and other actions possible.
Fill out the form below to write to your MP and Cabinet Ministers.
Contact your MP and request a meeting. Find out who your MP is and contact their office either by email or phone and request a meeting. Despite the pandemic, MPs are available to meet – on virtual platforms like Zoom – and respond to concerns from their constituents.
This can seem like quite a scary or intimidating thing to do, but here are a few tips and things to remember:
Your MP works for you, and if its something you're concerned about, they should be too
You don't have to do it on your own: bring some friends and fellow constituents with you; tell your MP about why you care about this issue; bring stories and other resources if you have them. Check out MCC's resources and stories.
MCC is here to help:
3. Tell others and engage on social media
Having difficult conversations: talking about these kinds of issues can be really challenging, in part because people are so passionate about them. We have created a guide for difficult conversations. See our Guide of Difficult Conversations
Sharing Resources: In addition to sharing thoughts and perspectives, we invite you to share resources that elevate the voices of Palestinians and Israelis: